Chrissy Teigen Pays Student's Tuition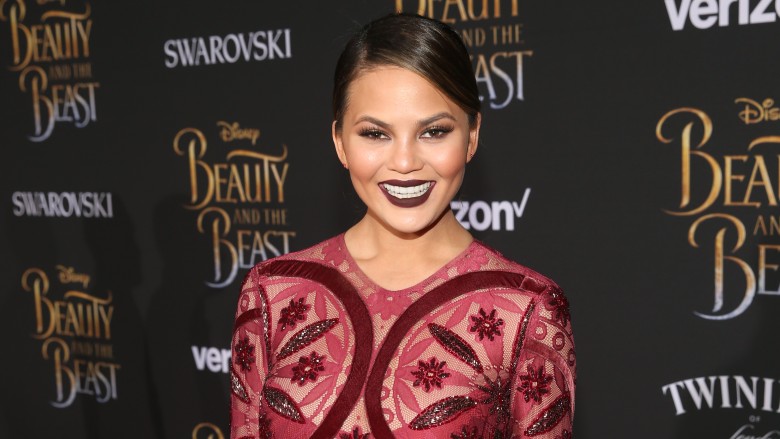 Getty Images
Chrissy Teigen is singer/songwriter John Legend's better half. She's also a supermodel and social media star, and it looks like she just added an additional title: philanthropist.
According to TMZ, Teigen donated $5,605 to an aspiring student named Mercedes, who had started a crowdfunding effort to help pay for her beauty school tuition. Teigen posted her donation, which was the remaining balance on the $5,995 goal, with a note that read, "I've seen this be your passion for such a long time now. So excited to see you fulfill your dream!"
The lucky student, who is now enrolled at the Academy of Nail Technology & Esthetics, was overwhelmed. On her Instagram, she thanked everyone who donated—in particular, Chrissy Teigen. "I have been crying all night and I cried in the office this morning as I paid my downpayment for esthetician school. I haven't been this happy in a very long time. Thank you Chrissy and thank you to everyone else who voted or rtd my link or have supported me this entire time. It means more to me than you'll ever know," Mercedes wrote.
Mercedes also reached out to Teigen on Twitter, writing, "THANK YOU SOOOOOOOOOOO MUCH!! @chrissyteigen I don't even know how else to thank you right now."
It turns out, Teigen is no stranger to charitable causes. After the horrific shooting at a Colorado Springs Planned Parenthood, Teigen made a large donation to the family planning organization and encouraged others to do the same. In 2015, Teigen and Legend co-chaired the 21st Annual City Harvest Gala, which raised $2.2 million dollars in the fight against hunger. And in 2014, in lieu of a wedding gift, Teigen asked billionaire philanthropist, Stewart Rahr, to donate $100,000 to the Somaly Mam Foundation, which fights sex trafficking.