Halle Berry Posts Rare Photo Of Son Maceo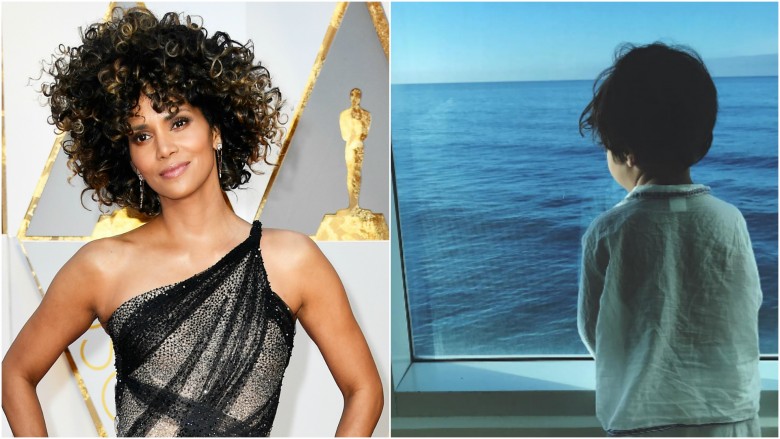 Getty Images, Instagram
It's not everyday you see a picture of this kid.
Actress Halle Berry is pretty private about her personal life, so the Extant (2014-15) star surprised everyone when she shared a photo of her 3-year-old son, Maceo, on Instagram on April 6, 2017. Granted, the picture doesn't actually feature Maceo's face. Still, it's a sweet shot of the young boy, who, from what we can tell, looks pretty content in his white pajamas.
"When you find a pair of pj's that rock your world," Berry wrote as the caption.
Berry finalized her divorce from husband Olivier Martinez in Dec. 2016. They were married for two years. According to Entertainment Tonight, the two share custody of Maceo.
Berry, who also has a 9-year-old daughter from a previous relationship, reportedly faced harsh criticism from her social media followers in Oct. 2016 after she cropped her children's faces out of a photo. In response to judgy Instagram commenters who thought the actress was ashamed of her son and daughter, Berry wrote (via E! News), "I've noticed you have said this several times now, so let me be clear — I'm not at all ashamed of my children."
The 50-year-old Oscar winner continued, "I try to find creative ways to incorporate them into my feed because they are the biggest part of my life, but I also work very hard to keep their identities as private as I can considering they are only children."
"When they grow and they're of age and they want [to] share their images on the Internet, that will be for them to decide, not me. Feel me?" she added. "Have a beautiful day."
Sounds like Berry has her priorities in check.