The Fate Of The Furious Cast Remembers Paul Walker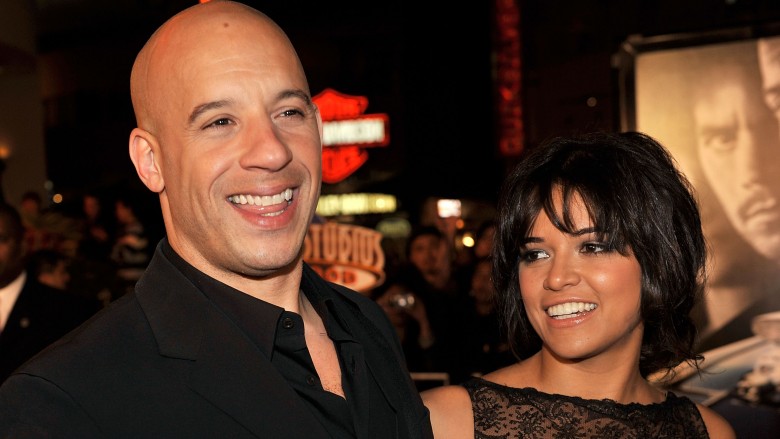 Getty Images
The Fate of the Furious is the eighth installment of the Fast and Furious franchise, and the first of the high octane action films to not include Paul Walker, who died tragically in a car accident in 2013. While the cast gears up for the film's premiere, they are battling conflicting emotions as they deal with excitement for the movie's release and sadness at the loss of their beloved costar.
Michelle Rodriguez, who plays Letty, described it as "not easy." Speaking with E! News, Rodriguez said, "I think that's a big reason why we went dark on this one and why it's not all fun and games."
She also added, "It was hard to move on without him. He is the essence of why we were excited to come on-board because he kept that childhood excitement about that realm and following through in what we were doing. He's a big part of the family, but at the end of the day, we have a big responsibility, and it's a global one so we gotta keep on trucking."
Other stars of the franchise have been opening up about Walker as well. Speaking with Maria Menounos on her SiriusXM show (via Entertainment Weekly), Vin Diesel, who named his 2-year-old daughter Pauline after his fallen friend, said, "There wasn't a day, there wasn't a scene, there wasn't a second where I didn't have Paul with me in the making of this movie."
At the red carpet premiere of the film, fellow cast member Ludacris also offered his thoughts on Walker. "The last movie was for Paul, we love to say this movie is from Paul. So, I mean his presence is always going to be felt and at this point we're working hard and trying to make the best movie possible for him, to continue on his legacy," he told Entertainment Tonight.
Walker may be gone, but for this franchise, he will certainly never be forgotten. Diesel has even teased fans that the end of The Fate of the Furious will feature "the greatest tribute" to Walker. Don't forget the tissues for this one, folks.