What The Cast Of Roseanne Looks Like Today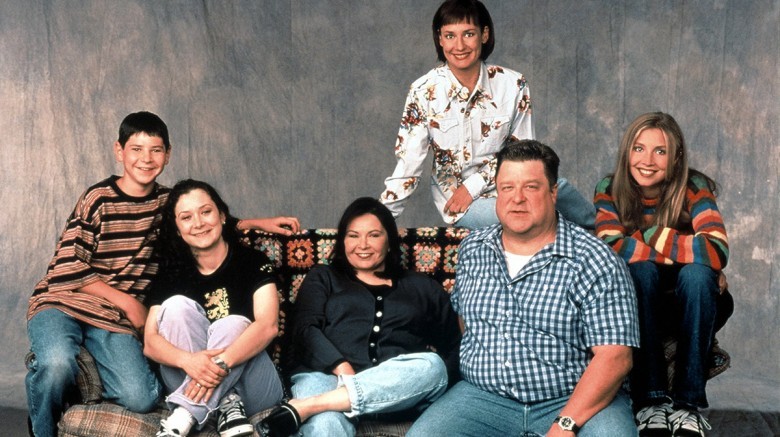 It's been two decades since Roseanne ended its impressive nine-season run, and still the show sticks with us. From teachable family moments to over-the-top Halloween pranks to all-around lower middle class relatability, Roseanne reruns still hold up with the best of 'em in terms of sheer watchability.
While its continued late-night syndication sees its cast of quirky characters stuck in their various Lanford, Illinois-based ruts, the central cast of the show has moved far away from the colorful quilt and mis-matched couch that served as such a steady backdrop for their batty bickering sessions. Here's what the cast of Roseanne looks like today.
Note: Glenn Quinn, who played Mark Healy throughout the series, is not included, as the actor sadly passed away in 2002.
Roseanne Barr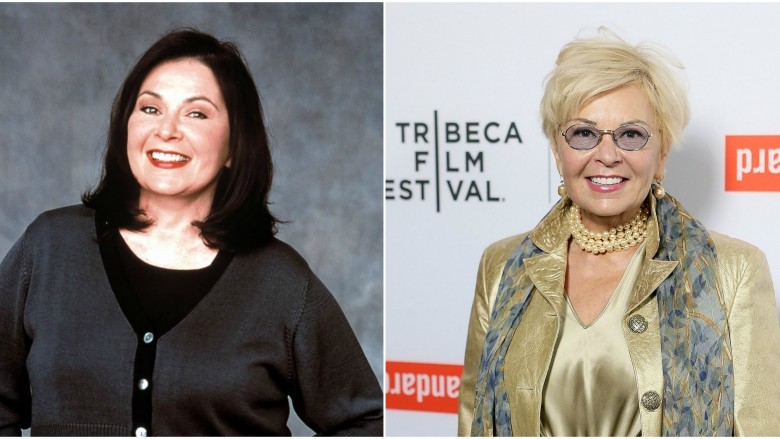 Roseanne Barr's post-Roseanne transformation was about more than just her looks, after ending her eponymous hit. She's largely stepped away from the sitcom scene, pursuing more producing opportunities instead, including a two-season-long run as the title star of The Roseanne Show, which launched immediately after Roseanne's series finale. She's also returned to her original role as a stand-up comedienne, most notably starring in the 2006 special Roseanne Barr: Blonde and Bitchin', which paid homage to her decision to ditch the brunette locks and find out whether the old adage about blondes having more fun is true.
Considering she's stuck with the yellow-tressed look ever since, the answer must be yes. She's also become a regular guest of Comedy Central's Last Comic Standing, starred in a short-lived reality show about her new digs and passion (running a macadamia nut farm in Hawaii) called Roseanne's Nuts. In 2012, she was the subject of Comedy Central's Roast series, which featured her ex-husband and former co-star Tom Arnold in rowdy revenge mode, and perhaps most unexpectedly, she ran for President in the 2012 election on the Peace and Freedom Party's ticket. She went on to document her experience in the political game in 2015's Roseanne for President! and continues to be a regular political voice on social media.
John Goodman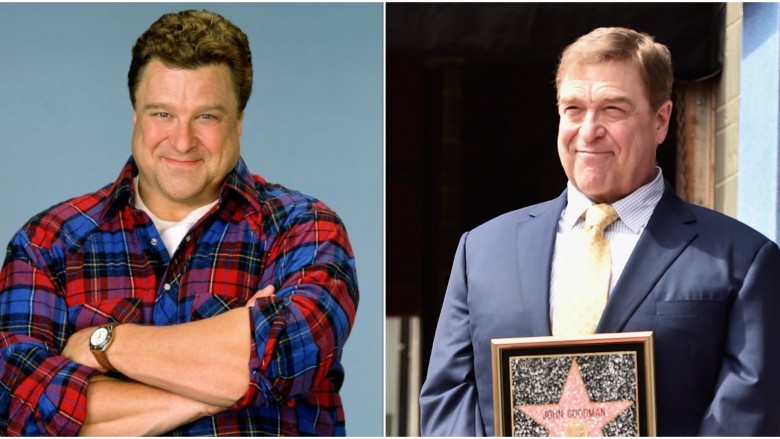 Of Roseanne's full-time stars, John Goodman has no doubt enjoyed the most meritorious acting career. He went on to become a regular on Saturday Night Live and enjoyed recurring roles on prestigious programs like HBO's Treme and The West Wing as well as the fan-frenzied sitcom Community. But it's been his movie work and tireless philanthropic efforts that have kept his name in the mainstream over the years.
As the long-time face of St. Jude's Children's Hospital telethons, Goodman has established himself as a central figure in many charitable efforts, including spearheading Hurricane Katrina recovery drives and raising awareness for oil spill remediation work. As for his film prowess, some of his most notable post-Roseanne titles include The Big Lebowski, Blues Brothers 2000, O Brother Where Art Thou?, Argo, Flight, Inside Llewyn Davis, and 10 Cloverfield Lane. Of those, his turn as Walter Sobchak in Lebowski is arguably the most iconic, as the quotably vulgar role certainly helped to shed his dear old dad persona from the show that made him a star.
Sara Gilbert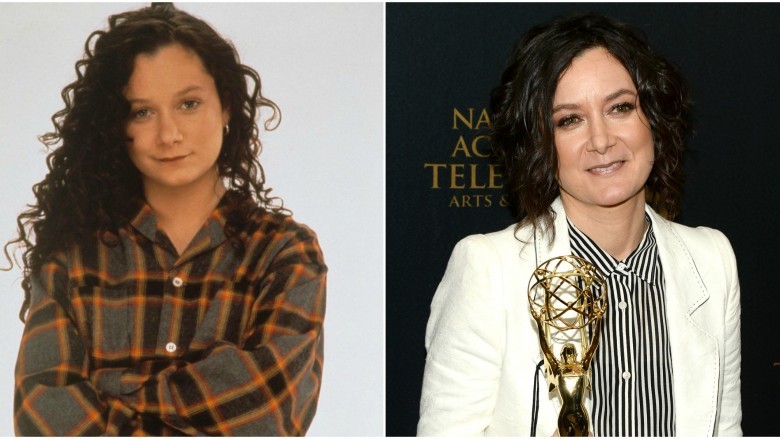 There can be only one Darlene Conner, even in the fictional world, so as closely as Sara Gilbert grew to that role while growing up in it, it's probably not too surprising to hear that her post-Roseanne career hasn't been marked with a ton of fanfare, even though she's kept a regular schedule all the while. With recurring roles in series like 24, ER, and The Big Bang Theory under her belt, she's had little trouble keeping the lights on, but it's been her long-lived role as one of the co-hosts of The Talk that's really informed a career revival for Gilbert.
Thanks to her work on that show, Gilbert has successfully repositioned herself as a true TV star and earned acclaim by way of several Daytime and Primetime Emmy nominations, shared with her co-panelists. In her personal life, Gilbert has also experienced a sort of awakening. She revealed in 2013 that while she was dating her long-time on-screen love Johnny Galecki, she realized that she was a lesbian. Galecki was reportedly very supportive of her discovery and has remained her friend all the while, even offering to hold her hand when she came out to the world on The Talk. They've since re-teamed on-screen in his hit series The Big Bang Theory.
Gilbert married musician Linda Perry in 2014. The following year, they welcomed their first child together, a son.
Johnny Galecki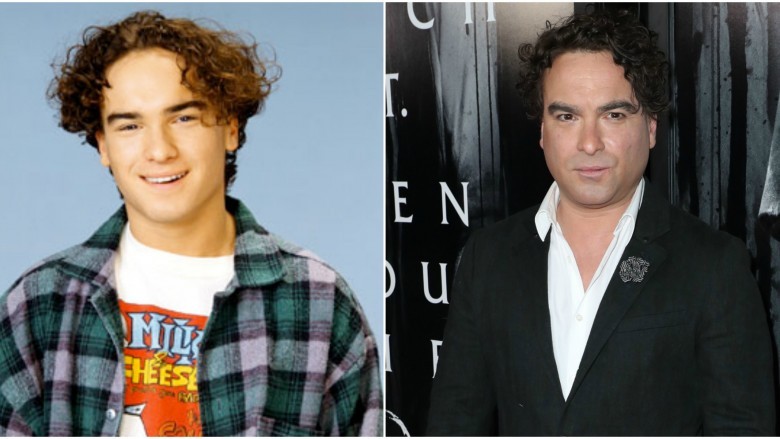 In addition to being a notable beacon of support for his former fictional and real-life love interest, as mentioned above, Galecki has also successfully shed his basement-dwelling David Healy persona in favor of the bespectacled fan favorite Leonard Hofstadter in The Big Bang Theory. While his career was moseying along rather slowly in the late '90s and early aughts with small roles in movies like I Know What You Did Last Summer and Vanilla Sky and a burgeoning Broadway presence, it was ultimately the CBS series that revitalized his career and made him, once again, a household name. He's since gone on to star in a few films — In Time, CBGB, and Rings among them — but it's pretty clear that he's a born small screen star, and with BBT scheduled to run through at least its 12th season, he's not gotta worry about another comeback effort any time soon.
Lecy Goranson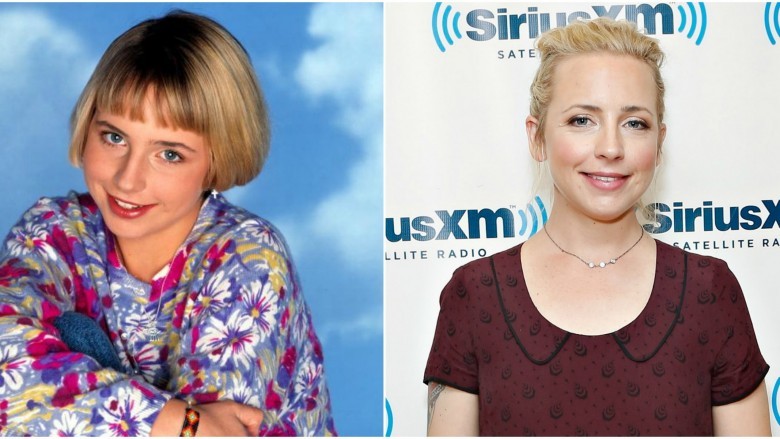 A lot of child stars in her situation might've postponed a college career for some cold hard cash, but for Lecy Goranson, an education at Vassar College was more important that continuing her starring role in a hit series. So, she left Roseanne in its fifth season to pursue her education and was replaced by actress Sarah Chalke. Ultimately, she would come back to reclaim her role as Becky part-time in Season 8 — with the constant star switcheroo move musically punned by the show, as a fourth wall wink — sharing the space with her successor, when scheduling interfered.
And although her post-Roseanne career started out on a strong note, with the acclaimed true story-based movie Boys Don't Cry, she's since been relegated to supporting roles at best, with blink-and-you'd-miss-it turns in shows like Sex and the City and Inside Amy Schumer.
Sarah Chalke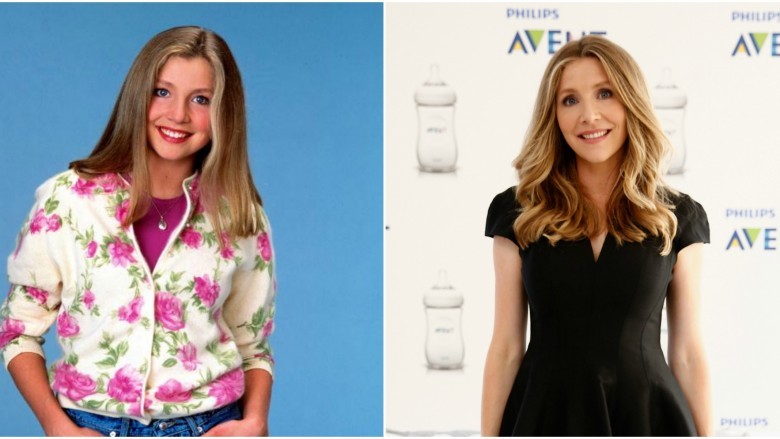 As come and go as her work was as Becky Conner-Healy 2.0 on Roseanne, Sarah Chalke shouldn't earn any of your sympathy tears because she's been doing just fine outside of that trailer life Becky and Mark established during her run on the series. It took a while of sloughing through minor parts in throwaway projects, but eventually Chalke earned a starring role in her own hit — TV's medical dramedy Scrubs. In it, she starred as Dr. Elliott Reid for all nine seasons and subsequently became a regular of the small screen, with recurring roles on series like Cougar Town and How I Met Your Mother. She also lends her voice to Adult Swim's sci-fi fan favorite Rick and Morty and is actively involved in several philanthropic organizations.
Michael Fishman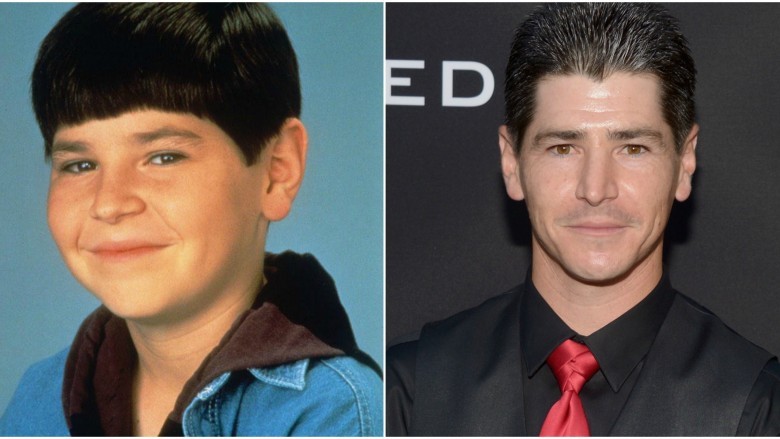 Michael Fishman has long since abandoned the terrible bowl cut that plagued his character D.J. Conner, but he's had little luck shaking off his intrinsic association with the show that shared his growing up experience with the entire TV-watching world. Although he's still steadily doing his best to break back into the entertainment business, by taking whatever roles and behind-the-scenes work might come his way, he's yet to replicate the successes of some of his former co-stars. As his Twitter feed indicates, however, his career struggles haven't taken a toll on his personal life, as he enjoys time with his children, watching baseball, and engaging the occasional nostalgic tweet about his old role.
Laurie Metcalf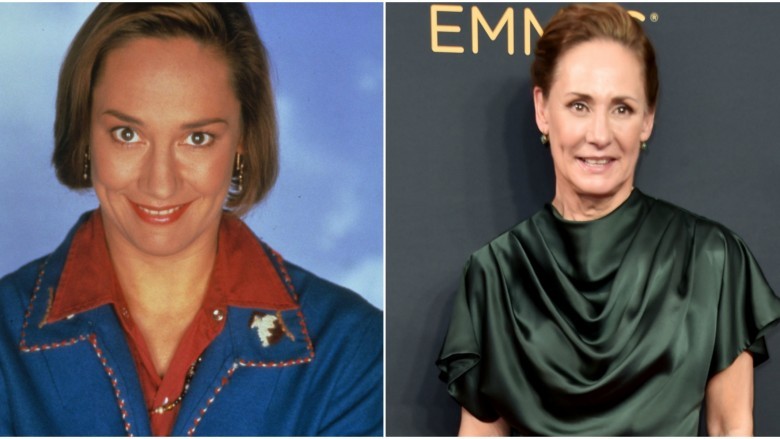 As Roseanne's always-there little sister Jackie, Laurie Metcalf was nothing short of sensational, and her subsequent credits certainly reflect that. The actress has gone on to enjoy a fruitful career on both the small screen and cinematic spheres, with memorable roles in movies like Scream 2, Bulworth, and the Toy Story animated franchise as well as TV turns in shows like Desperate Housewives, The Big Bang Theory, and Getting On. She's also an accomplished stage actress, most recently appearing in a Tony-nominated role as Annie Wilkes in the Broadway adaptation of Stephen King's Misery. And her talent seems to run in the family, as her daughter, Zoe Perry, is quickly making a name for herself on the small screen as well. Like mother, like daughter.
Michael O'Keefe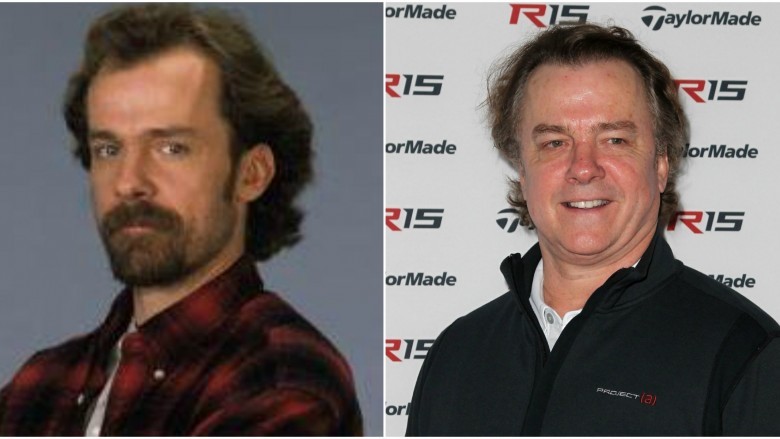 Whether fans faulted Fred for his break-up with Jackie, actor Michael O'Keefe has had no trouble keeping his following entertained since Roseanne ended. Although he's had some silver screen roles to speak of — most notably, Michael Clayton — his career has largely remained in television. He's appeared on everything from Homeland to Law & Order: Special Victims Unit to Masters of Sex and was most recently seen in Amazon's Sneaky Pete.
Estelle Parsons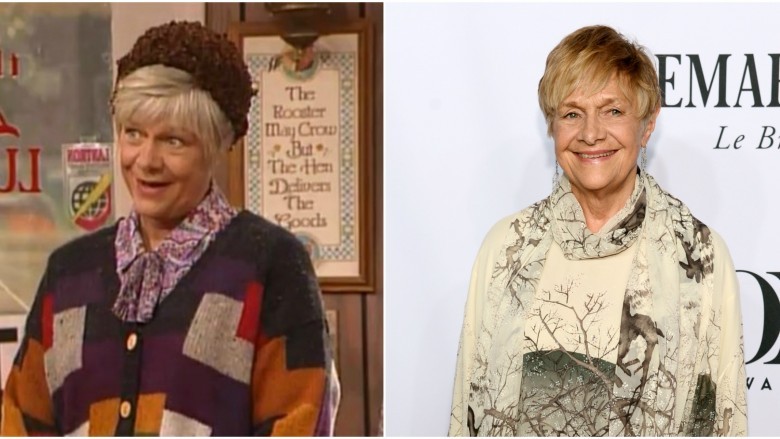 Looking at a recent image of Estelle Parsons and one of her as Roseanne and Jackie's much-maligned mom Beverly Harris might just give someone a case of whiplash because she doesn't look all that different than she used to. The Oscar-winning actress (for 1967's Bonnie and Clyde) has certainly experienced a career slowdown since she ditched her character's closet of terrible hats, but she's still working often enough to keep her Screen Actors Guild card current.
Although her roles have tended to be short-lived, the actress has been seen on-screen in shows like Frasier, The Good Wife, and, most recently, in Netflix's Grace and Frankie. She also had a brief run in the Pulitzer Prize-winning Broadway play August: Osage County.
She recently revealed her secret to long life in an interview with Oprah, saying, "I have a trainer once a week. I swim once or twice, 30 minutes, and I do the bike every day, half hour. And once or twice a week, I do a Pilates class." In the same interview, she also revealed why it is she tends to keep a low profile these days, saying, "I never wanted to be famous. I just wanted to be left alone. My image of myself was living all alone and having a driver." Mission accomplished!
Martin Mull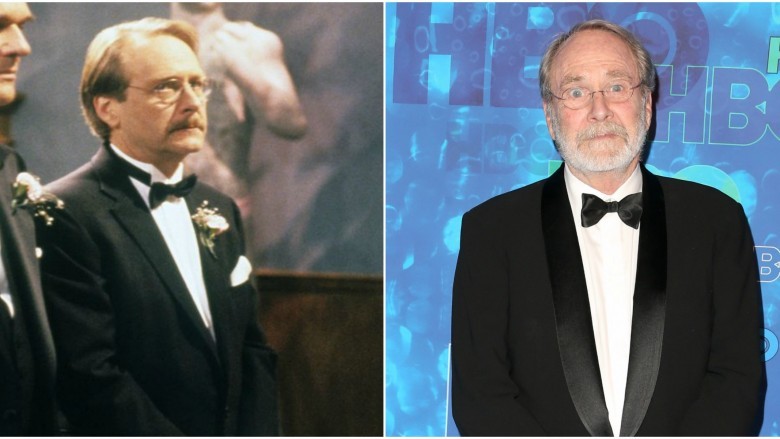 Divisive though Leon Carp may have been while trying to boss the boss lady around on Roseanne, Martin Mull is hardly worthy of the same shady side-eye action as his character was. The actor has gone onto enjoy a long-lived and storied career, starting almost immediately after Roseanne's end with a regular role in TV's Sabrina, the Teenage Witch. He went on to star in The Ellen Show, 'TIl Death, earned a regular voice role in American Dad!, and most recently appeared in notable shows like Two and a Half Men, Arrested Development, and Veep. Although he's yet to enjoy the same kind of steady show association as Roseanne, he's certainly kept himself busy ever since closing up shop at the Lunchbox.
Sandra Bernhard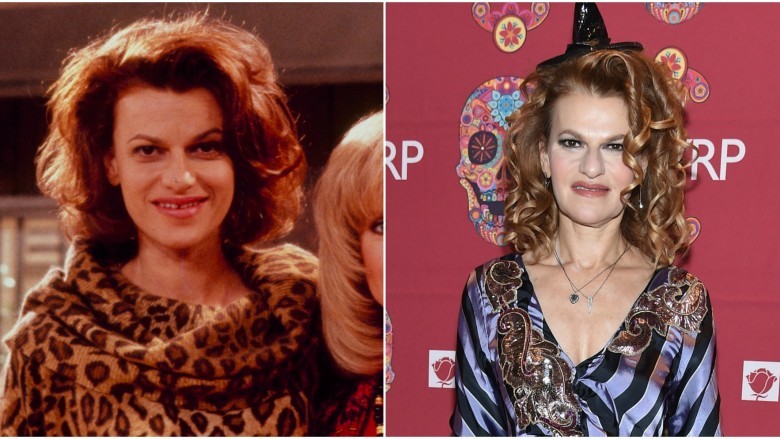 As Nancy and in real life, there's no one quite like Sandra Bernhard. The sassy screen star had already established herself as a force to be reckoned with long before she became one of Rosie's toughest pals, and she's had no trouble maintaining that presence ever since. Almost immediately after her run on Roseanne came to an end, she headlined a Broadway show titled, with her usual dash of crudeness, I'm Still Here ... Damn It! and has since maintained a regular presence on the stage and screen. Most recently, the openly bisexual starlet has appeared in shows such as 2 Broke Girls, Switched at Birth, and Hulu's Difficult People.
Tom Arnold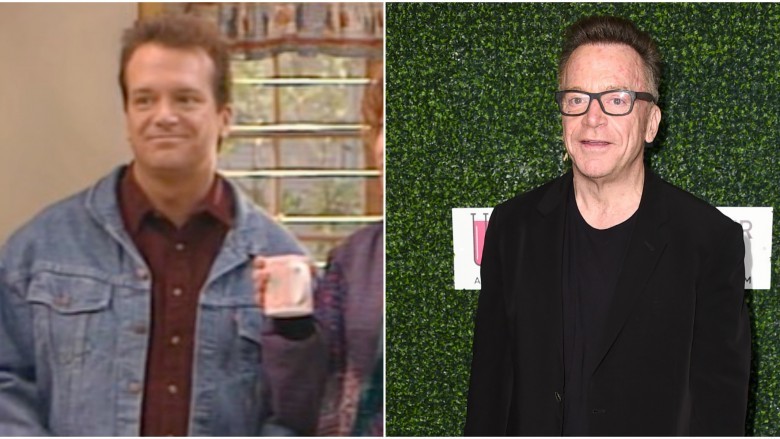 As Dan's poker pal Arnie, Tom Arnold might not have had a ton of screen time. But behind the scenes, he was not only married to the series' star, but he also served as executive producer on a ton of its episodes. He's since continued to hang the producer mantle on many a project, including his own short-lived titular TV features Tom and The Tom Show, but it's been his supporting roles in films like True Lies and Nine Months that helped break him away from the Roseanne Barr regime on-screen. He's since gone on to enjoy regular work in both movies and television, including a stint on Sons of Anarchy.
George Clooney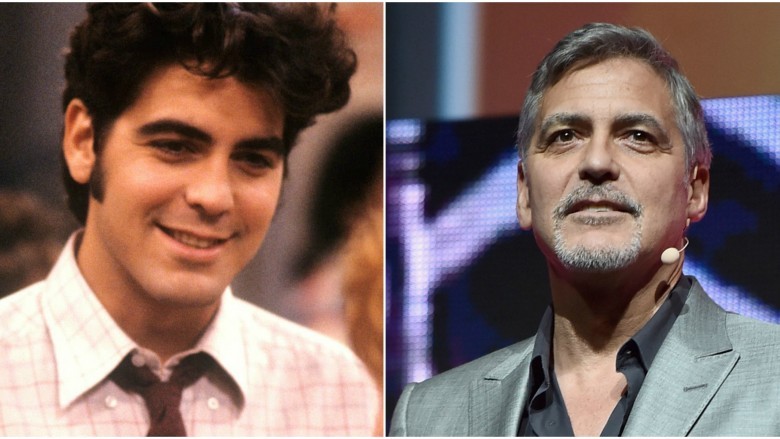 Given the breadth of his many career accomplishments, including duals Oscars for acting (in Syriana) and producing (Argo), it's hard to believe that George Clooney has Roseanne to thank for one of his earliest successes, and yet ... he does. Before Roseanne, Clooney was no slouch of course. He'd earned regular roles in The Facts of Life and Baby Talk before it, but his role as the staunch factory boss Booker in Roseanne marked a clear turning point in his filmography. His occasional but memorable role in the series came along before his career-making role as Doug Ross in ER, and he'd quickly establish himself as that rare talent who can enjoy steady successes in all mediums, including swoony international coffee commercials.
While he's certainly had some stinkers to speak of (cough Batman & Robin cough), Clooney's career is indubitably the shiniest of all the Roseanne alums, with marquee performances in films like The Perfect Storm, Ocean's Twelve, Good Night, and Good Luck., Michael Clayton, Up in the Air, and Gravity, to name a few.
On the personal side, he married wife Amal in Italy in 2014. They are currently expecting twins.