Hasan Minhaj To Host The White House Correspondents' Dinner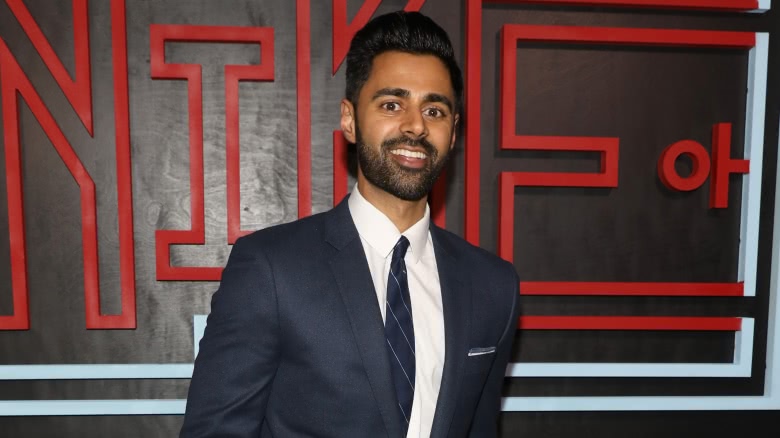 Getty Images
Comedian Hasan Minhaj is set to host the White House Correspondents' Dinner in late April 2017.
Head of the White House Correspondents Association, Jeff Mason made the exclusive announcement on April 11, 2017 on MSNBC's Morning Joe (via Politico). He stated, "I am thrilled that Hasan will serve as our featured entertainer."
In a statement to E! News, Minhaj wrote, "It is a tremendous honor to be a part of such a historic event even though the president has chosen not to attend this year. SAD!"
The Daily Show correspondent continued, "Now more than ever, it is vital that we honor the First Amendment and the freedom of the press."
And it's clear that Trevor Noah's Daily Show team couldn't be more proud of Minhaj. "Guess who's coming to The White House Correspondents' Dinner?" they captioned a photo of Minhaj on Twitter.
As Politico highlighted, it's unusual for the dinner's host to be announced so late. But given today's divisive sociopolitical climate, it's not surprising that this year's slot was particularly difficult to fill. Mason admitted he "was not looking for someone who would roast the president in absentia."
While Minhaj certainly has a penchant for criticizing the Trump administration on TV—just take a look at as his recent bit with Roy Wood Jr., Trump's Greatest Tweet of All Time tournament—his comedy isn't necessarily partisan, as, according to Politico, he's "performed caustic bits on President Donald Trump, liberals and others in between" during his tenure.
The stand-up comedian previously made headlines for his sharp four-minute rant criticizing Congress' inaction on gun control during the 2016 Radio and Television Correspondents' Association Dinner.
For these reasons, Mason emphasized his confidence that Minhaj will strike a careful balance—roasting both the president and the press, as is tradition. He continued, "Hasan's smarts, big heart and passion for press freedom make him the perfect fit for our event."
Although President Trump—and in solidarity, his White House staff—won't be in attendance, the dinner will take place on April 29, 2017.