Khloe Kardashian Is Ready To Marry Tristan Thompson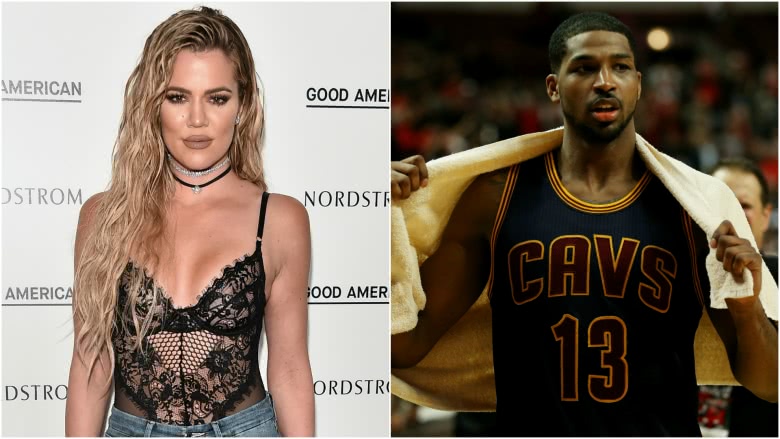 Getty Images
In an interview with Evening Standard, reality starlet Khloé Kardashian reveals that she would say yes if her boyfriend of less than a year, Cleveland Cavaliers player Tristan Thompson, were to propose.
Kardashian says she thought one of the biggest hurdles their relationship would face was the constant media scrutiny surrounding her and her family. After the paparazzi found them on a private trip to Mexico, Kardashian wasn't sure how Thompson would react. "I was like, 'I'm so sorry,' and Tristan was like, 'It's okay.' You could tell that was a big pill to swallow. But he accepts who I am. He likes to protect me, which I haven't had before—someone looking out for me almost before himself."
Kardashian was previously married to Lamar Odom, who also played in the NBA. Their whirlwind marriage was documented on both Keeping Up With The Kardashians (2007-) and the couple's spin-off show, Khloé & Lamar (2011-12). But Odom's drug use and infidelity eventually sidelined the relationship, and they finalized their divorce in 2016 after a long separation.
As for her relationship with Thompson, Kardashian doesn't anticipate history repeating itself.
"I'm a Christian; he's a believer in God and that's important to me. Tristan's morals and ethics are everything I've wanted and need in my life," Kardashian said. She also described Thompson, who has a four-month-old son from a previous relationship, as a "nice, normal man."
Though Kardashian and Thompson have only been dating for eight months, they're both clearly looking at the big picture. "I would love to have a family. We've talked about it. He [already] is a father, and I know for a fact that he would be an impeccable father. I definitely want to be a mom. But I don't put the pressure on it. It's not like, 'the clock is ticking.' I feel in my soul it will happen.'"