Guitarist J. Geils Found Dead At 71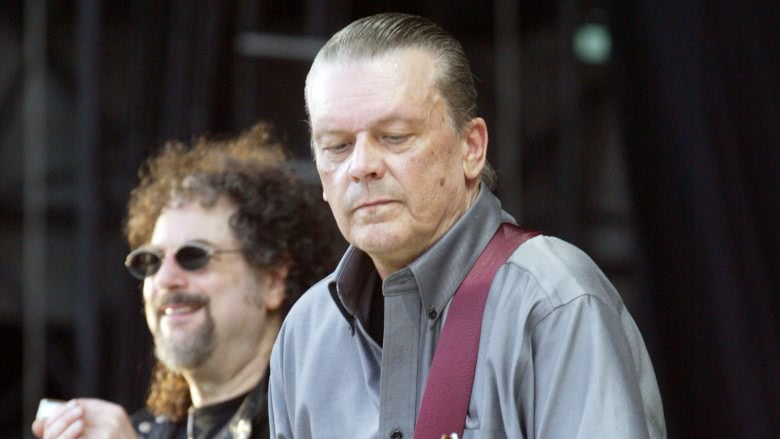 Getty Images
John Warren Geils Jr. was found dead in his Groton, Mass. home. He was 71 years old.
According to Us Weekly, police visited his house around 4 p.m. for a wellness check on April 11, 2017, but the J. Geils Band guitarist was found unresponsive and was soon declared dead.
USA Today reports that Groton Chief of Police Donald Palma Jr. confirmed Geils' death in a press release, adding that a preliminary investigation "indicates that Geils died of natural causes." However, since his Geils' death was "unattended," police are investigating the manner of his passing, as is standard procedure. They reportedly do not suspect foul play.
The J. Geils Band found popularity in the 1970s and 80s, producing hits like "Centerfold," "Freeze-Frame," and "Love Stinks."
The band was nominated for the Rock and Roll Hall of Fame four times, with their last nomination dated in 2016, but sadly was never selected for the honor.
In the years after leaving the band, Geils founded the vintage car restoration shop KTR Motorsports, which he later sold, and even started another band, Bluestime, which went on to produce two records.