The Real Reason Why Hollywood Won't Cast Breckin Meyer Anymore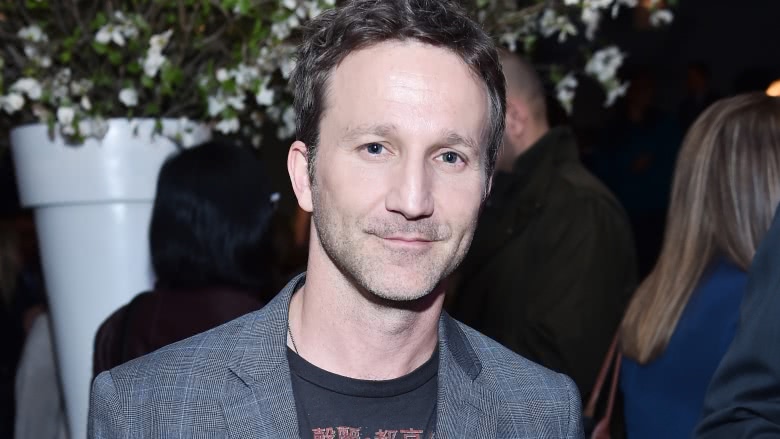 Getty Images
If you were alive in the general vicinity of the mid-to-late 1990s, there's no way you missed Breckin Meyer's memorable heyday in Hollywood. From Clueless, where he played a delightfully earnest skater boy, to Road Trip, where he played the sweetest guy ever to cheat on his girlfriend on video, Meyer was blessed with great comic timing and a totally winning brand of regular-dude charm that should have earned him a permanent place in the spotlight. Why, then, isn't he in the movies anymore? We investigate.
​He peaked in the 1990s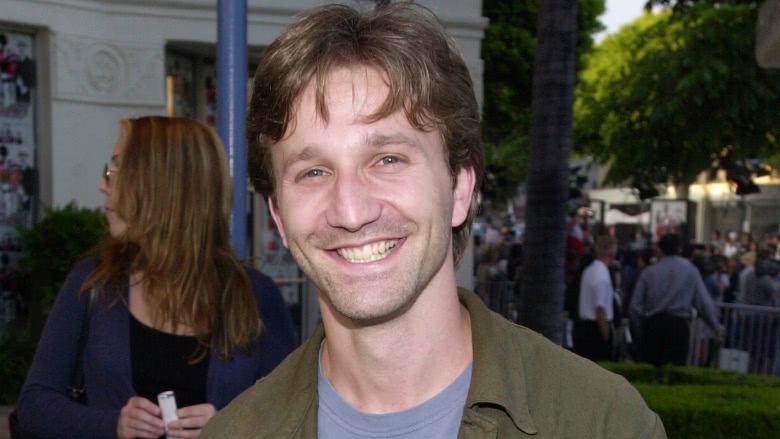 Getty Images
Much like Orange Julius, Weezer, and the Delia*s catalog, Breckin Meyer is very much a '90s brand. And while he did continue to pop up onscreen after the turn of the twenty-first century, his memorable turns in movies like Clueless, Can't Hardly Wait, and The Craft made him forever synonymous with a certain archetype of vintage teen-hood — a legacy that's been tough to shake. Not only are these now-decades-old films still the ones he's best known for, but Meyer's persona and aesthetic was so utterly at home in the '90s that he's practically an icon of the era... which is great news if anyone ever wants to put together a reunion tour of these now-cult classics, but not so helpful when it comes to landing roles in contemporary Hollywood.
​He doesn't have a typical leading-man look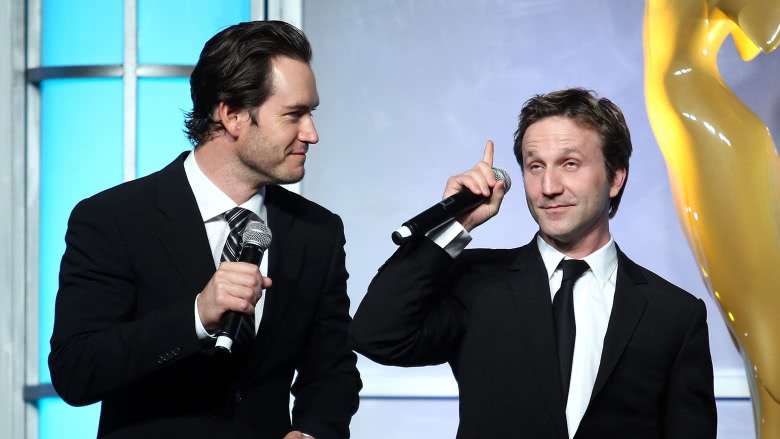 Getty Images
At a trim five feet five inches tall and with the ageless, tanned complexion of so many Los Angeles dudes, Breckin Meyer is still too youthful-looking to be convincing as a middle-aged dad type onscreen — but at 42, he's too old to play a teenager (even if he can technically still fit into all his skater clothes from Clueless.) That doesn't mean he's entirely out of luck, especially in genres (i.e. comedy) where you don't have to be George Clooney to headline a hit movie, but it does narrow the field when it comes to what kind of roles he can reasonably pursue.
He's been typecast as a stoner sidekick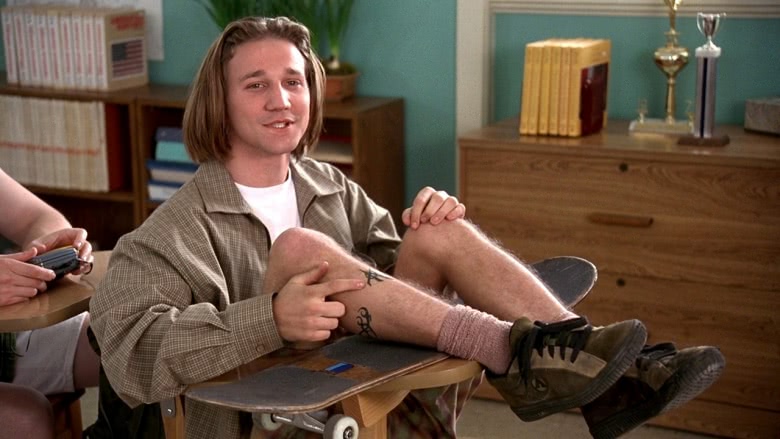 Paramount
As is so often the case, Breckin Meyer's talent for playing to type is a double-edged sword: all those memorable turns as a particular breed of pot-smoking perpetual underachiever made him famous, but Hollywood hasn't been keen to let him branch out and do anything else. That didn't get in the actor's way early on — even though he'd been pigeonholed, he was so charming that he was never hard-up for work, including the occasional lead role — but his window of opportunity to play shiftless little brothers or doofy best friends is getting smaller every day. As of now, Meyer is entering middle age without ever having really demonstrated the range that could lead to a career renaissance.
He's been heard more than seen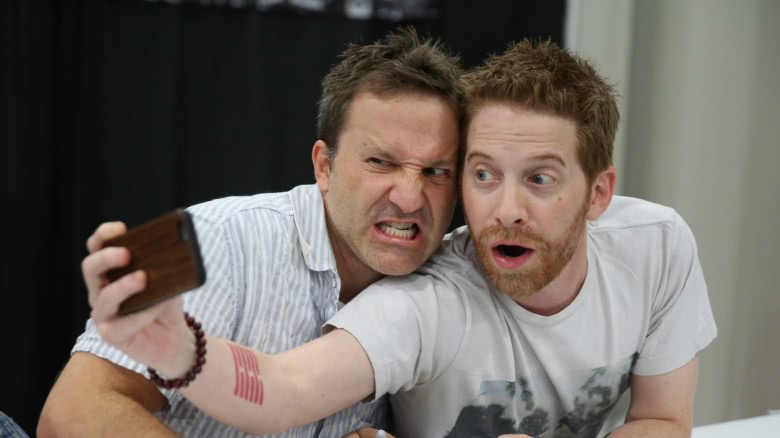 Getty Images
If Breckin Meyer doesn't show up on screen much these days, it might be because he's already got all the work he can handle as a voice actor. Meyer has been a major presence on the stop-motion animated series Robot Chicken (created by fellow petite 1990s cool kid Seth Green) for the entirety of the its seven-season run, as well as playing a bevy of characters on King of the Hill between 2000 and 2010. And more recently, you might have heard him on SuperMansion. With so many characters in need of his vocal talents, does Breckin Meyer even need to make movies?
He was upstaged by a CGI cat
Whether it's a trio of chipmunks or an iconic orange cat, starring opposite a cartoon animal can be a risky career move — even if the animal is voiced by everyone's ultimate, old-school fan favorite Bill Murray. And for Breckin Meyer, signing on to the Garfield franchise was perhaps, in hindsight, not the greatest decision. Not only was Meyer's considerable charm totally wasted in the utterly bland role of Jon Arbuckle, but after making one movie, he was then contractually obligated to appear in a sequel called Garfield: A Tale of Two Kitties. If ever there were such a thing as a title that could kill a career... well, you know.
His last few movies were flops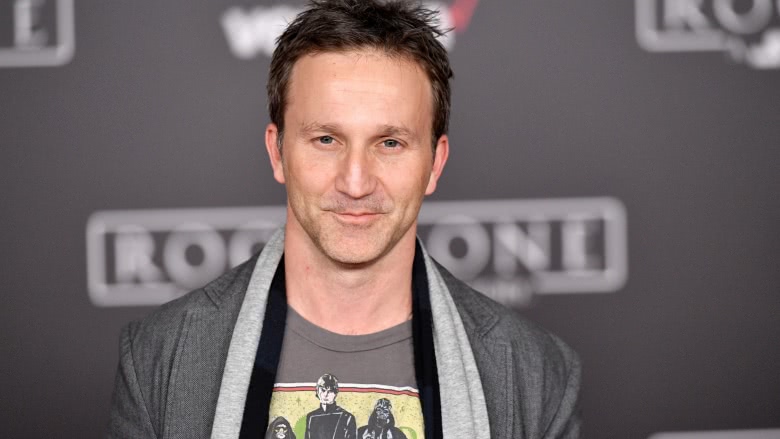 Getty Images
It's been nearly a decade since Breckin Meyer made a feature film anyway, and even longer since he starred in one — but the most recent movies on his resume haven't exactly been hits. From Ghosts of Girlfriends Past to Stag Night, Meyer's projects aren't earning critical or commercial success; in many cases, they're barely even being distributed. And when they do find an audience, the response tends to range from tepid to downright insulting. His last feature-length movie, a mockumentary called 3 Geezers! in which Meyer played a satirical version of himself, was derided by the few critics who even bothered to review it as "terrible," "painful," and "remarkably unattractive-looking." Ouch.
He's got a robust second career as a Celebrity Insomniac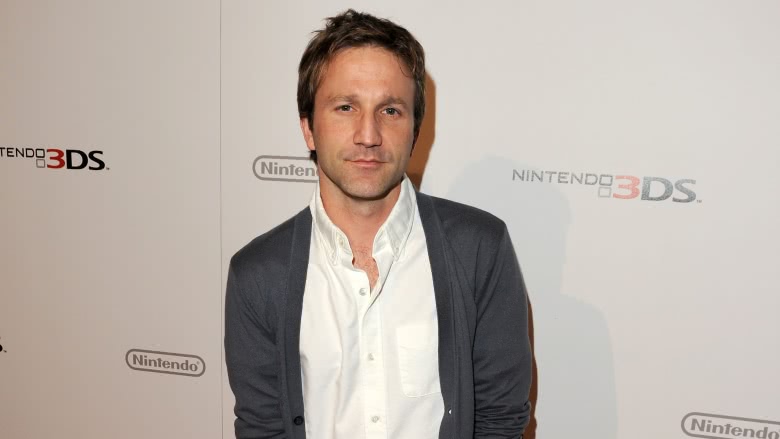 Getty Images
If a good night's rest is essential to being camera-ready, it's no surprise that Breckin Meyer isn't turning up onscreen lately. The actor is probably the most famous insomniac on Twitter, where he can frequently be found between the hours of one and five o'clock a.m. composing adorable poetry about his inability to sleep. Despite feeling sorry for his struggle, we also selfishly hope he doesn't get a prescription for Ambien, because his feed is hilarious.
​His pivot into producing didn't work out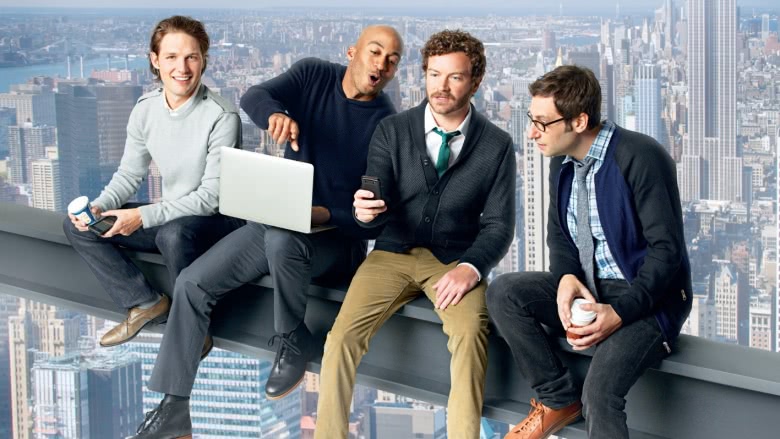 TBS
Many actors who got started on the young side find success behind the camera later in life — but Breckin Meyer's brief foray into creating a series from scratch, with the TBS comedy Men at Work, didn't pan out as he hoped. The show had a cute premise and a talented cast including That 70s Show alum Danny Masterson, but it never found its audience. Instead, it was cancelled by the network after three underwhelming seasons, and Meyer didn't make a second attempt at a producing career.
His shot at prime time went south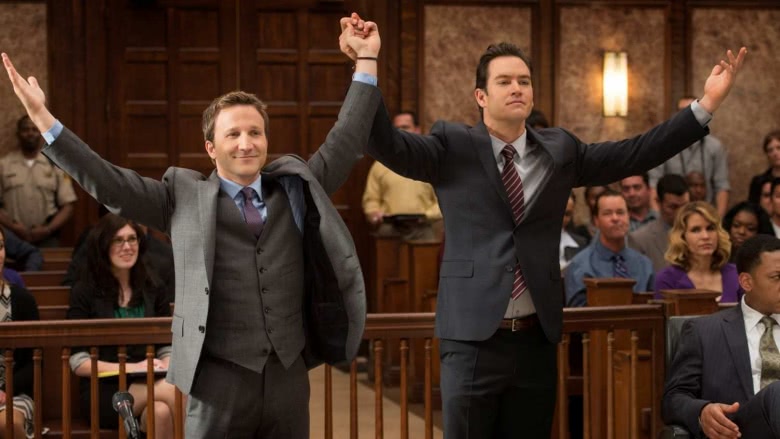 TNT
The most adult and serious role of Meyer's career was on the TNT legal comedy-drama Franklin & Bash, where he played the titular Franklin opposite Mark Paul Gosselaar. Unfortunately, not even the cachet of a 1990s icon and a Saved by the Bell heartthrob could keep the series afloat long-term; The New York Times summed it up best with a middling review that declared, "The problem is that Franklin and Bash themselves are resolutely uninteresting." And after its four-season run concluded, the show wasn't enough of a hit (or perhaps not enough fun for its leading man) to launch a renaissance for Breckin Meyer on prime time.
​He started a flame war with Screech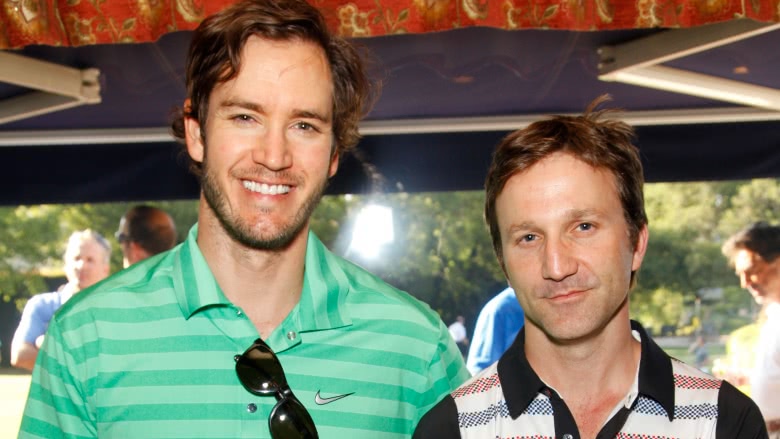 Getty Images
While promoting Franklin & Bash with co-star Mark Paul Gosselaar, Breckin Meyer had some remarkably harsh things to say about Gosselaar's one-time co-star Dustin Diamond, who'd written a scandalous tell-all book about his time on Saved by the Bell. "This guy's such a dick," he told Rolling Stone. "I don't know Dustin at all, but like, everything I read... The Dustin Diamond thing is just so silly. It's just so negative and it always bums me out."
Even if Meyer wasn't technically wrong about Diamond's book being a big, negative bummer — and even if Diamond himself is kind of an easy target — making that kind of unfiltered comment to the press can be a career liability for all but the most rock-solid mega-stars.
​How he can turn it around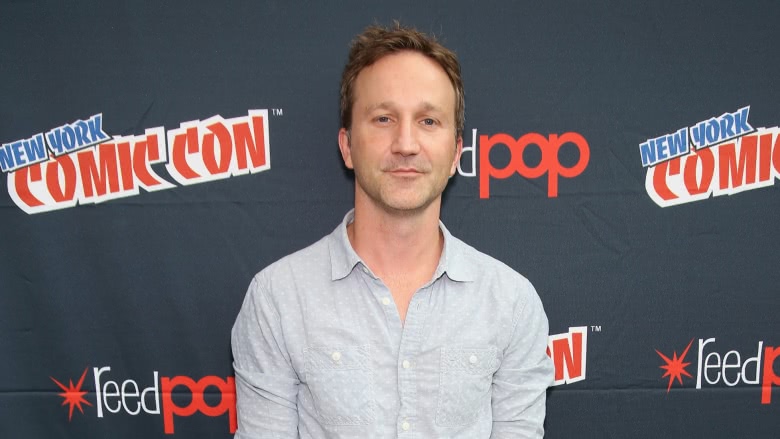 Getty Images
In truth, Breckin Meyer may not need or want to make any big changes to his professional life; he's got plenty of work as a voice actor, with plenty of time left over to enjoy life (and goof off for his fans on Instagram). But if he's keen to get back in front of the camera, he's still a solid supporting actor with great comic timing, and he's got lots of friends in Hollywood — including Seth Green and Mark Paul Gosselaar — who he can collaborate with on the kind of lighthearted comedic films he's always been so good at. And while Meyer isn't exactly a six-foot, chiseled dreamboat, he's still in great shape and has a damned adorable face that would make him a great addition to one of Hollywood's signature ensemble romances... like Clueless, only for grownups.