Paul Walker's Daughter Has Grown Up To Be Gorgeous
Getty Images
When Paul Walker tragically died in a car accident on November 30, 2013 he left behind a 15-year-old daughter, Meadow Rain. Fast forward a few years after his death and his child with Rebecca Soteros is no longer a child but now a stunning woman. So what is Paul Walker's offspring up to now? Is she following in his footsteps and acting or is she pursuing another career? This is what you need to know about Meadow Walker.
She spent her early years in Hawaii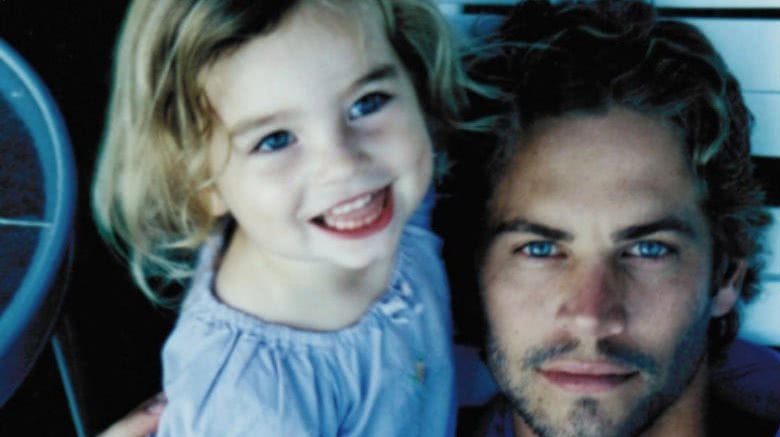 Instagram
Paul was still pretty young when he met — and dated — Meadow's mom. The timing wasn't right and he wasn't ready to settle down with her. "I was one of those who believed when you get married it's forever but I was thinking down the road," he honestly told People. "I knew where I was at with chicks and having fun ... and I was an animal."
Since her parents weren't together, Meadow spent her early years growing up with her mom in Hawaii. Even though they were separated, Meadow's parents shared custody and she was able to visit her dad on movie sets at a young age.
She eventually moved to Los Angeles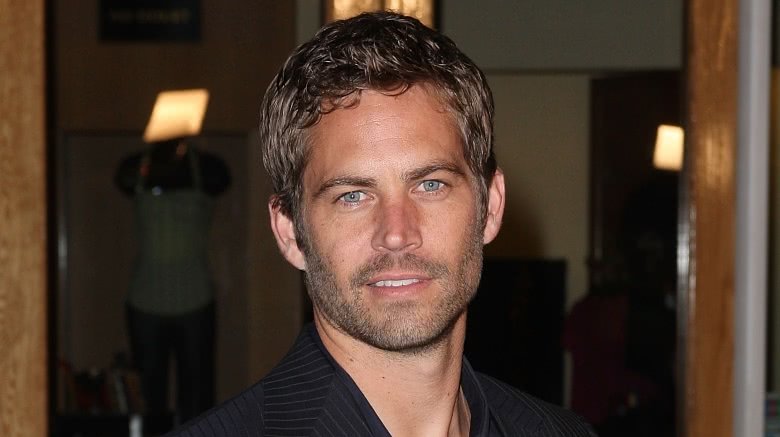 Getty Images
Eventually, Paul volunteered his L.A. home to Meadow and her mom and they moved back to California so she could be closer to her dad. "She's starting all over," he told People back in 2011. "She's doing well. She's a warrior, that one, so she has no difficulty making friends."
That led to even more time together and, in early 2013, Paul told Entertainment Weekly that Meadow had moved in with him full time. "She's the best partner I've ever had," he gushed. "It's so nuts. I've never had anything like this in my life."
She's close with her uncles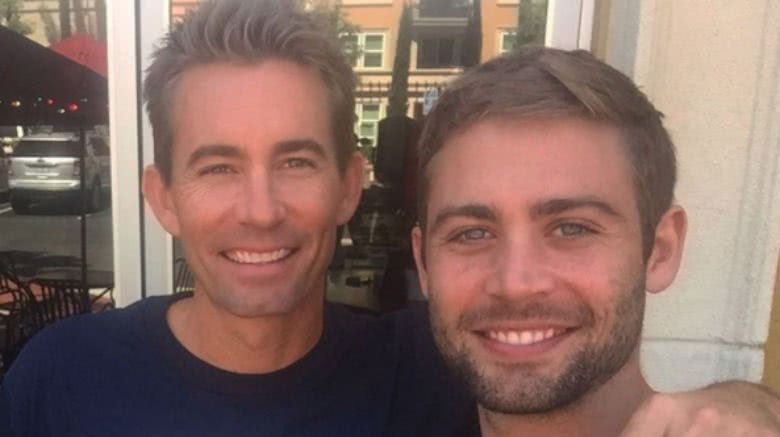 Instagram
Since Paul's death, his brothers have been there to help Meadow cope. Cody and Caleb have both stepped up to protect Paul's only daughter.
"She is doing better," Cody Walker told People. "Time does help, but for her it is different than it is for me. That was my brother, and we [were] really close and I love him dearly, but that was her dad, and she was young to have her dad taken from her... And we're just protective of her and everyone around her is, and that is why no one hears too much [about her]. That is just the way Paul would have wanted it."
Paul's mom briefly fought for custody of Meadow after he died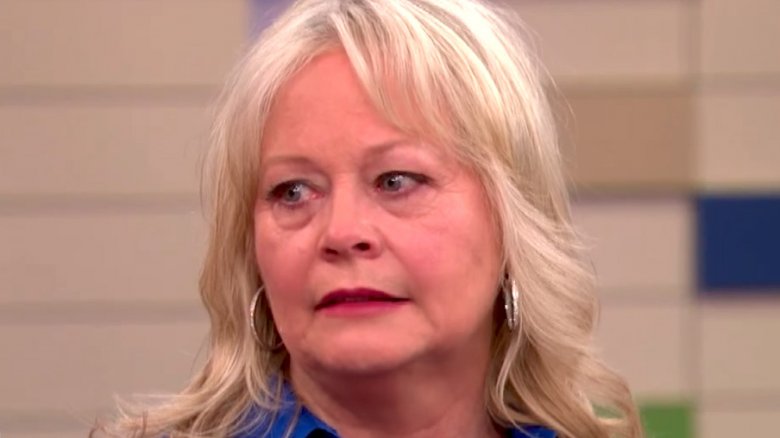 According to TMZ, Paul asked his mother, Cheryl Ann Walker, to take custody of Meadow on the same day that he died. Sources told TMZ that Meadow had already been living with Cheryl for three months, because Paul was "overwhelmed with his work schedule and couldn't juggle that with his parental responsibilities." After a failed nanny search, Paul allegedly asked his mom to quit her nursing job and become "a full-time, stay-at-home grandma," to which she agreed.
The sources also stated that it was due to her mother's drinking problem that Meadow left her home in 2011 and came to live with Paul. And it was that drinking problem that Paul's mother cited in her petition for guardianship, according to E! News. But the custody battle only lasted about a week before Meadow's mom, Rebecca Soteros, came to an agreement with Cheryl that if she entered rehab, Cheryl would drop the custody petition. The specifics of what happened after Soteros entered rehab aren't publicly available, as the Walker family made a successful effort to keep Meadow out of the spotlight as much as possible per Paul's wishes. We're just glad it didn't turn into an ugly, protracted mess.
Paul's acting family has stepped up, too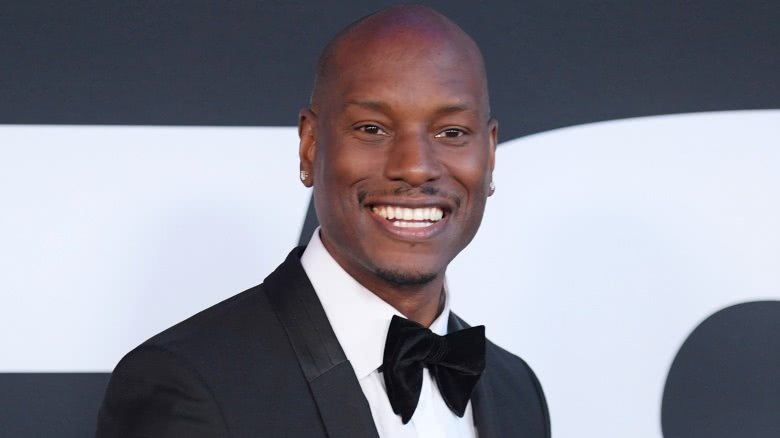 Getty Images
Meadow also has the support of Paul's former Fast and Furious family, including Tyrese Gibson. A couple of years after Paul's passing, the multi-talented actor spoke with People about Meadow's progress. "She's really in a great space," he said. "She's really focused on her education and just spending a lot of quality time with her friends. That brings her a lot of joy."
Meadow doesn't just get to hang out with Gibson though. She also shared a photo of herself posing with Vin Diesel and Elsa Pataky on Instagram in 2015, but it's since been deleted.
She helped launch The Paul Walker Foundation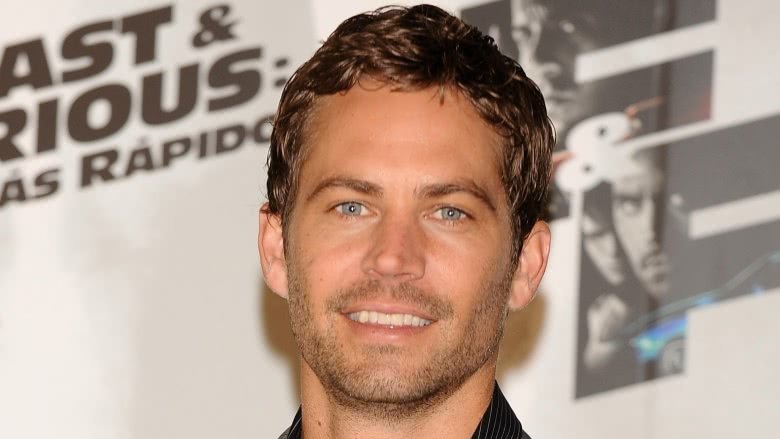 Getty Images
After her father's death, Meadow took it upon herself to continue supporting his causes in a special way. She announced the news on Instagram with an adorable throwback photo of her and Paul.
"Reflecting on my father, I found myself reflecting on his passions," she wrote. "His passion for the ocean, his passion for rescuing animals, his passion for helping people and his passion for spontaneous goodwill. I wanted to start this foundation because I want to share that piece of him with the world. I want to share that part of him with others. I am tremendously proud to be launching #ThePaulWalkerFoundation on his birthday. I can't think of a better way to celebrate my father."
The Paul Walker Foundation's goal is simple. They want to "do good" and, according to People, they give "grants and scholarships to students and researchers pursuing marine science educations or working in the field." Most recently, Meadow and The Paul Walker Foundation awarded Entourage's Adrian Grenier with the 2016 Paul Walker Ocean Leadership Award for his work with The Lonely Whale.
She loves the ocean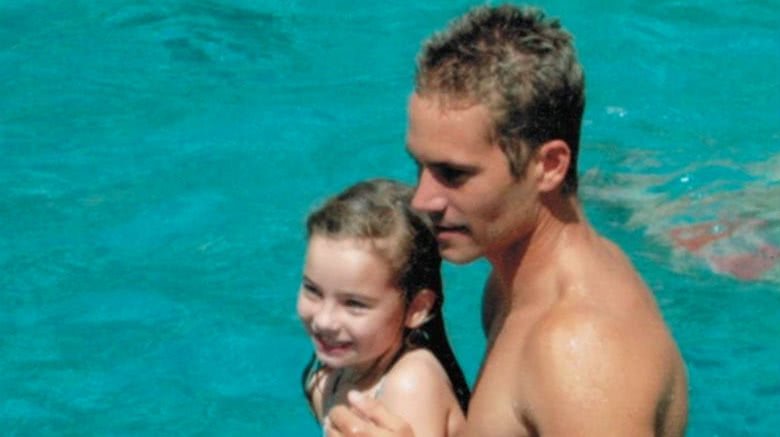 Instagram
Meadow created The Paul Walker Foundation to help take care of the ocean, something near and dear to Paul's heart, but it's also a cause that's special to her. Paul brought her up loving, and nurturing, the water. He even taught her to surf when she was only seven years old.
"Every day I pick her up from school and we go out on a longboard," he told People. "She really loves it."
She received a $10 million settlement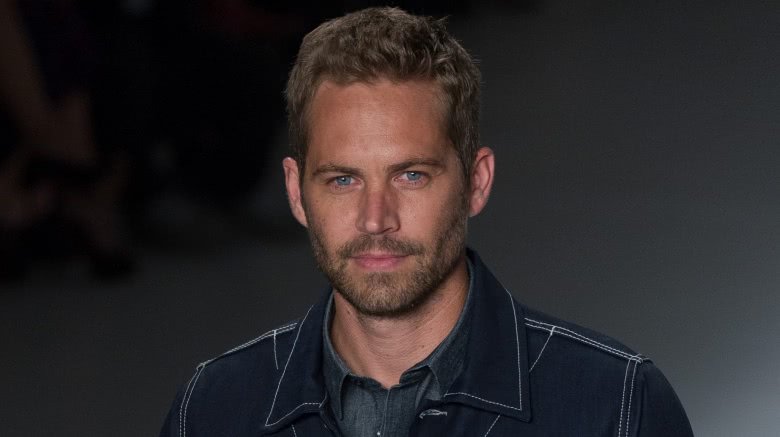 Getty Images
Following Paul's death, Meadow received a large settlement from Roger Rodas' estate. Rodas was the driver of the car at the time of Paul's death. In 2016 things were finalized and Meadow's lawyer, Jeffrey Milam, issued a statement about the settlement to the media, including E! News.
"The amount paid by the estate of Roger Rodas into a trust for Meadow Walker only covers a fraction of what her father would have earned as an international movie star had his life not tragically been cut short ... Through his estate, Mr. Rodas, the driver of the car, took partial responsibility for the crash. Meadow's lawsuit against Porsche AG — a $13 billion corporation — intends to hold the company responsible for producing a vehicle that was defective and caused Paul Walker's death."
Milam's statement went on to explain that Meadow would get roughly $7.2 million after lawyer fees and and expenses.
She's suing Porsche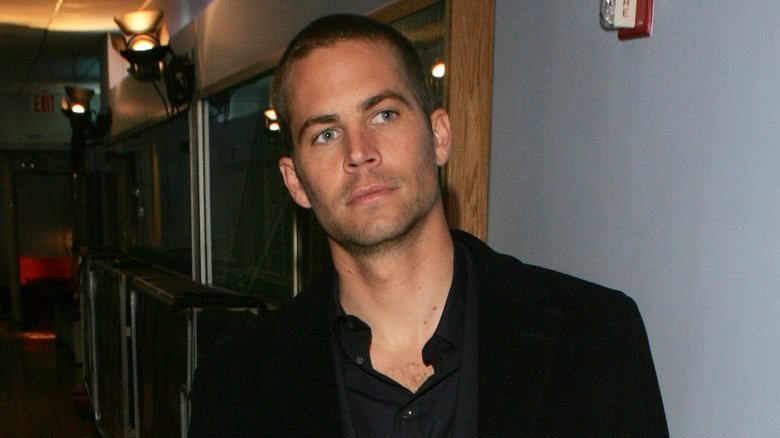 Getty Images
Since her father's death, Meadow has been in a lengthy lawsuit with Porsche. She initially filed the lawsuit with the car company for negligence and for the wrongful death of her dad. The suit claimed Paul survived the crash but it was because of Porsche's flaws that he became stuck in the car when it went up in flames.
It didn't take long for the car company to respond to Meadow's lawsuit. In the court documents obtained by ET, they said that the car was "altered" and "misused and improperly maintained." They also said Paul's death was his own fault.
"PCNA alleges that Mr. Walker knowingly and voluntarily assumed all risk, perils and danger in respect to the use of the subject 2005 Carrera GT, that the perils, risks and dangers were open and obvious and known to him, and that he chose to conduct himself in a manner so as to expose himself to such perils, dangers and risks, thus assuming all the risks involved in using the vehicle ... Mr. Walker's death, and all other injuries or damages claimed, were the result of Mr. Walker's own comparative fault."
And the lawsuit has gotten pretty ugly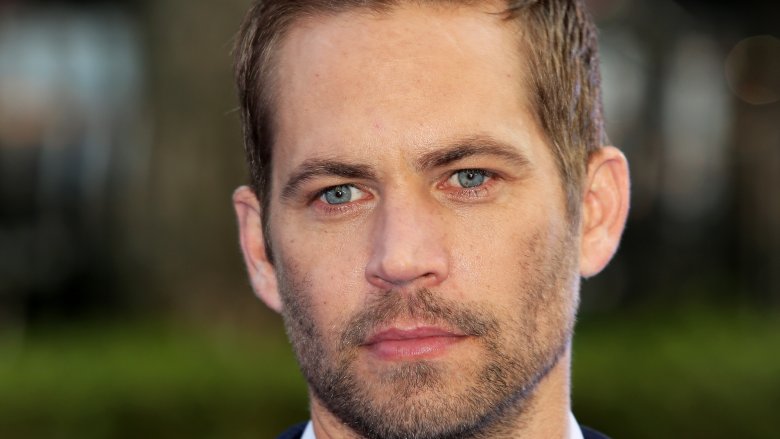 Getty Images
In addition to claiming that Walker and Roger Rodas were solely responsible for their untimely deaths, Porsche has been accused of attempting to cover up damning emails that allegedly proved company management was aware of a problem with the 2005 Carrera GT, the model that the actor and his friend died in. According to TMZ, Porsche redacted portions of company emails that were handed over to Meadow's lawyers, but when one of the lawyers viewed the documents on his home computer, he was able to read the redacted portions, which contained crass jokes about "totaled" Carrera GT models.
When referencing a claim that "200 of the 1280 Carrera GTs which Porsche had produced had been 'totaled' in the first 2 years they were sold ... 2004 – 2006," the company employee wrote, "This would be great news to the remaining owners as the GT becomes more rare." The employee also referenced another totaled Carrera, writing, "Another Carrera bites the dust as a bodyshop mechanic who claimed he was going less than 30 MPH smashed into a telephone poll. Looks like he was going more than 30 to me!" Ugh. What an ugly way to view the tragic loss of life, not to mention that it had to be discovered on behalf of a young woman who lost her father in that way.
She's gorgeous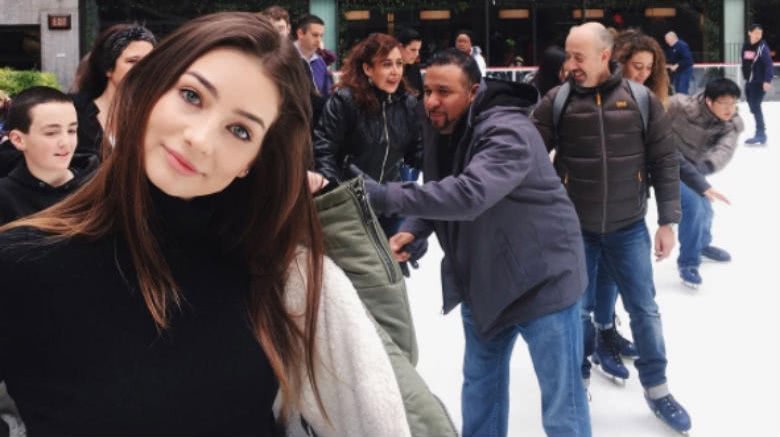 Instagram
With a father like Paul, it's no surprise that Meadow has grown up to be beautiful. This photo here is just one example of her remarkable good looks. Her long brunette hair falls perfectly around her face and she doesn't need an ounce of makeup to be camera ready. She's naturally that stunning, which is why it's no surprise that...
She's a model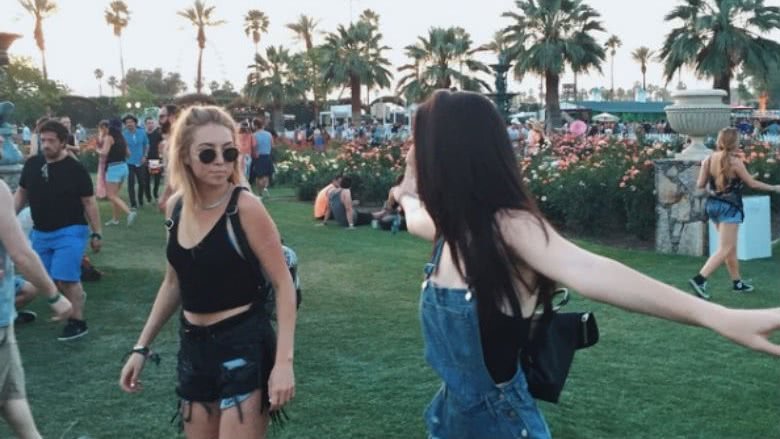 Instagram
Meadow is definitely putting her good looks to use. She's represented by Women Management and her online modeling portfolio shows a plethora of photos showcasing her good looks. The portfolio shows her stats, including her height, before a roundup of what they consider her best images. Several of the images are in black and white but no matter if she's posing on a city street or on rocky terrain, Meadow is breathtaking.