Jenna Dewan Tatum Talks About Keeping Sex Life Exciting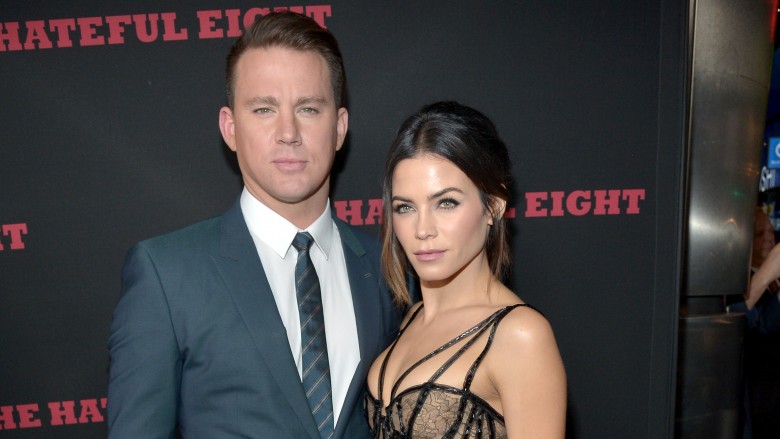 Getty Images
Channing Tatum and wife Jenna Dewan Tatum have been married for almost eight years, but their bedroom behavior hasn't stagnated at all. Shocking, right?
"We are not sex schedulers–not yet! Give us a couple more years. Maybe with child number two. There's a beauty in being two busy people because we get a lot of time to miss each other. To continue to miss someone after so many years is kind of a blessing in disguise," Dewan Tatum tells Redbook.
But don't ask Dewan Tatum what she does to keep things exciting for her husband. "I think all women should keep it exciting for themselves. People always ask, 'Do you do anything to keep it fresh for your man?' I hate that question. I'm like, No. Why is it for your man? I do things to keep it fresh for myself. The lingerie I buy is not for him necessarily. It's for us and for myself. If you feel sexy, then it's good for you," she said.
And Tatum seems fine with all of that. In January, he posted a nearly naked selfie of his wife in bed to his Instagram with the caption, "Nap time = The Best Time." He's also referred to their sex life as "just completely totally connected otherworldly connections."
Although, it's not as though the stunning couple, who also happen to be professional dancers, have ever had problems in this area. Speaking with Cosmopolitan in Dec. 2016, Dewan Tatum said, "But I've always been a very sexual person. We definitely have a very happy and healthy [sex life]. Something about being a dancer connects you to your physical body. It's primal, earthy, sexual energy by nature. You feel your body in a certain way. Channing is very much the same way. He's very in tune with that. It just worked."
Is it getting hot in here, or is it just us?