Savannah Guthrie: NBC Is Lucky To Have Megyn Kelly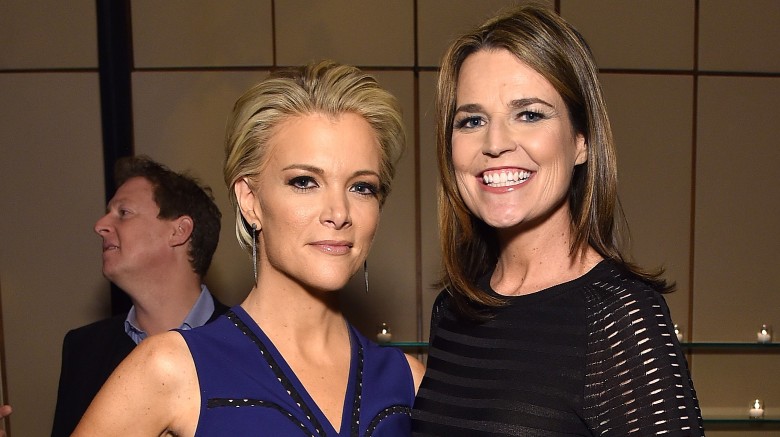 Getty Images
Don't expect any bad blood between Today anchor Savannath Guthrie and the morning news program's newest hire, Megyn Kelly.
"She and I have a lot in common, actually," Guthrie recently told The Hollywood Reporter. "We both went to law school and then ran screaming for our lives away from the law. We both came up in D.C."
She continued, "But yeah, we're excited to have her. I think she's going to be great. We feel lucky. We feel like it was a great get."
Since it was announced that Kelly would be leaving Fox News for NBC News in January, many have wondered just how Kelly will fit into NBC's morning news rotation, especially following Ann Curry's disastrous exit from Today in 2012. It was later reported that Kelly would host the third hour of Today, taking the slot occupied by Today's Take, hosted by Al Roker and Tamron Hall. Hall left NBC a few days later.
Kelly reportedly could join NBC as early as this summer by way of a Sunday night news program, according to Page Six. There are rumblings that her first big interview could be with Russian President Vladimir Putin.
Page Six adds that Kelly is expected to join Today in the fall.