Prince Harry Makes Secret Visit To Meghan Markle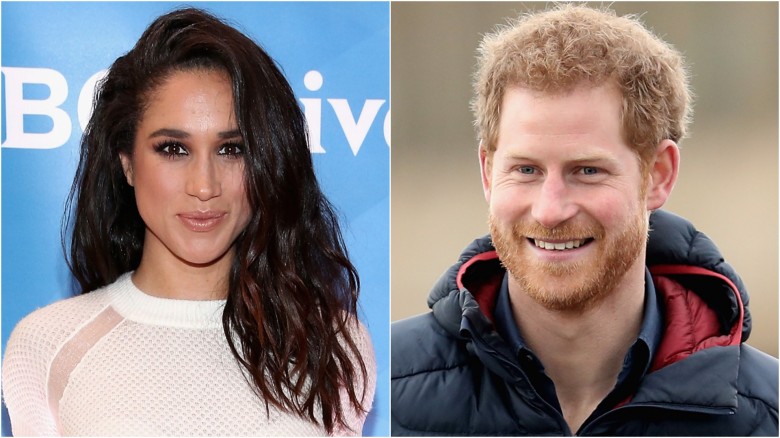 Prince Harry and Meghan Markle's transcontinental love affair continues!
The 32-year-old royal was spotted arriving at Markle's Toronto home on April 12, 2017—just ahead of Easter weekend. As seen in photos obtained by E! News, Harry attempted to go incognito with a baseball hat covering his face and a large duffel bag over his shoulder (as if we couldn't spot Harry's fiery red hair from a mile away).
"He had planned to visit her after she started filming and it will be one of a few trips while she's working on Suits," an insider told Us Weekly of Harry's decision to spend the holiday in Toronto.
According to the source, the lovebirds have been apart for longer than they are used to and will undoubtedly be looking forward to a low-key weekend together.
"It's been a few weeks since they were last together, one of their longest stints apart, and they were really missing each other."
Markle and Harry were last seen together at a wedding for one of Harry's close friends in Jamaica on March 2, 2017, where they seemed to be having the time of their lives and enjoying each other's company. According to an Us Weekly insider, Markle even got a front row seat to see Harry's legendary dance moves.
"He wasn't shy at all about dancing and just stood next to the table snapping his fingers and dancing for her."
The couple reportedly met in May 2016 and have been the center of media adoration and scrutiny ever since, but it seems that nothing, not even the constant transcontinental flights, can keep these two apart.
"Despite the distance, the media attention and everything else, there's a real ease to their relationship," a source told People. "It just works. They are deeply happy."