David Letterman Eulogizes His Mother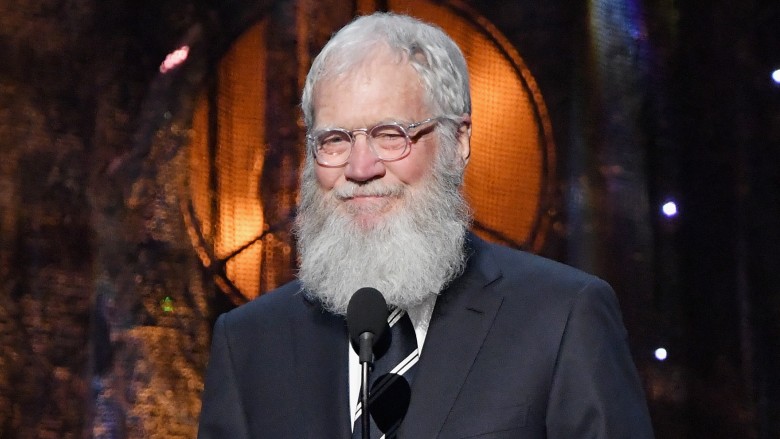 Getty Images
"My mother is Grizzly Adams for God's sake," David Letterman joked during his mother's memorial service. Using his signature wit, the former late night host delivered a touching eulogy on April 17, 2017 at Second Presbyterian Church in Indianapolis.
Letterman remembered a time when his soft-spoken mother, Dorothy Mengering, noticed a snake in her backyard garden, at which point she grabbed a hoe and hacked off its head, according to The Indy Star.
But it wasn't all jokes for the comedian. "We didn't want for anything because of my mom," he said. He described her as "resilient, hard working, and independent," as well as "a whirlwind presence," from whom he inherited his work ethic.
And the two actually did work together on many occasions. Mengering was a repeated presence on both of Letterman's late night talk shows, becoming known simply as "Dave's Mom." Her most famous moments were when she was sent to the Winter Olympics as a correspondent, first in Lillehammer, Norway in 1994 and then again for the next two in Nagano, Japan and Salt Lake City, Utah.
Mengering famously interviewed then-First Lady Hillary Clinton in Lillehammer and asked her if her husband could do anything about Dave's speeding tickets in Connecticut. It was a star-making moment the network definitely noticed.
"We should have your mother on the show all the time. No, we're serious, people like her better than you," Letterman claims he was told.
Dorothy Mengering died at her home in Carmel, Indiana on Tuesday, April 11, 2017.