Elle King 'Skipped Out' On Wedding For New Gig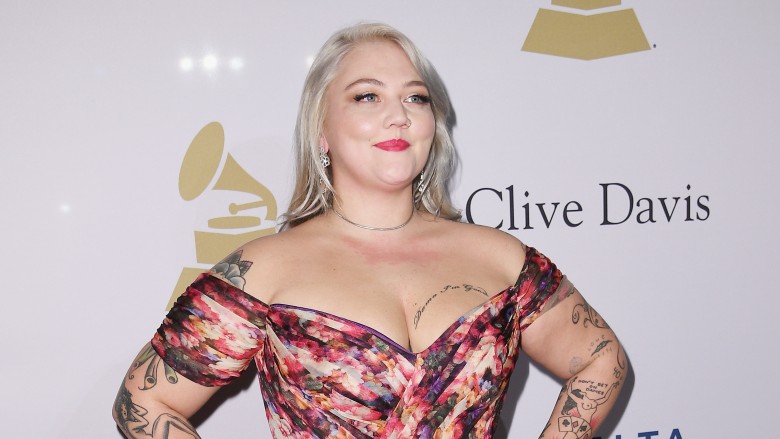 Getty Images
Even though the "Ex's & Oh's" singer was all set to marry her beau Andrew "Fergie" Ferguson in New York on April 15, 2017, Elle King instead made a major career move.
On Instagram, King announced her change of plans, sharing a video of an Eagles of Death Metal performance at the Paramount Theatre and writing, "Skipped out on my wedding. I married Rock&Roll instead." She also wrote that she had "hopped on tour" with Eagles of Death Metal.
So, does King's decision to go on tour on her big day mean that the wedding is off? No official word yet, but, looking back on King's social media, it seems like she and Ferguson may have already broken up.
On March 28, 2017, King shared a selfie, writing, "Gotta say...no matter how heartbreaking one day may be, it's hard to not smile in this California sunshine."
But perhaps the most telling Instagram post came in early April 2017. The 27-year-old posted a photo of herself lounging with two girlfriends, captioning the picture, "All my single ladies."
King also shared a video of herself reuniting with her dog after some time apart. In a lengthy caption, she wrote, "Been a really rough and insane start to this year. But I haven't seen my sugar in a month."
"Lately I don't cry very much. I feel like it will just be an explosion if I did. But seeing my little baby girl again, and having her by my side, well I lost it. She's my best friend and the only true loyalty I've ever known. Today someone tried to make me feel a certain way about myself. But we have to remember, no one can make you feel anything unless you let them," King, who recently moved to Los Angeles as part of a "new chapter," went on. "Don't give people power over you. As a human, other people may try to be threatening in more ways than just verbal or physical acts. Always be strong. Always have dogs. Never forget your rights and your worth. If no one has told you today, I love you and I think you're beautiful and are worthy of love and kindness."
According to E! News, King and Ferguson met in the lobby of a London hotel. Ferguson, who reportedly quit his job to move to the United States with King, proposed in Feb. 2016. King recently showed off her wedding dress on TLC's Say Yes to the Dress that aired in March 2017.