Husband Of Heart Singer Ann Wilson Sentenced In Teen Assault Case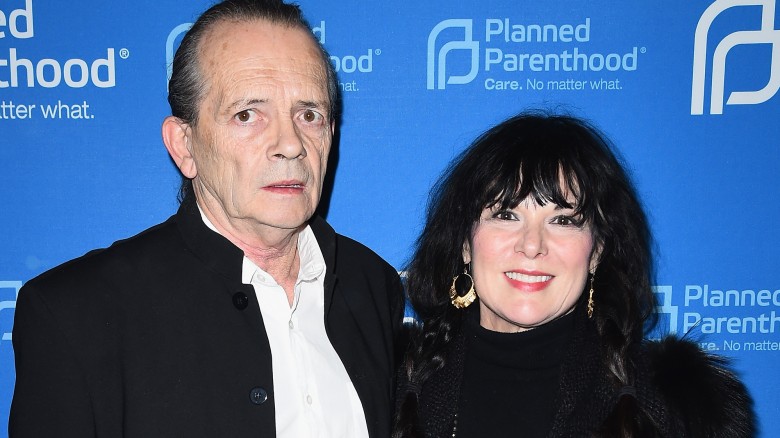 Getty Images
Ann Wilson's husband Dean Wetter has been sentenced for reportedly choking two young teenagers.
According to Seattlepi.com, Wetter, 66, plead guilty for two counts of fourth-degree assault on March 9, 2017. The judge gave Wetter a suspended sentence of 364 days in jail, so it looks like he won't be doing any hard time.
The terms of his plea agreement include restitution, two years of probation, counseling, and, as expected, zero contact with the two teenagers he assaulted—who happen to be his nephews.
The assault occurred in Aug. 2016 when the then-16-year-old twins, who were accompanied by their stepsister, watched Wilson perform as a part of Heart and sought to get a peek inside her tour bus. While Wetter welcomed them inside, he allegedly grew angry when the boys failed to properly close the door to the bus behind them, allowing Wetter's dogs the chance to escape.
Wetter, who's been married to Wilson for about two years, then "became immediately upset" and slapped one boy on the back of his head, calling him names. According to court documents obtained by Seattlepi.com, Wetter then reportedly punched the boy in the head and grabbed him by the throat. The boy's brother tried to stop the abuse, but Wetter allegedly also grabbed him by the throat, and according to the Seattle Times, "squeezed to the point that he could not breathe for about five seconds before letting go." When the siblings were able to run away, they quickly called 911.
In an interview with Rolling Stone, Wilson opened up about her husband's assault case. "The cops were called, which I thought was totally unnecessary," she said. "It was something that could have been worked out in a family meeting, but instead, it just went ballistic. I think it was overblown and just grew this other head."