The True Meaning Behind 'You Time' By Scotty McCreery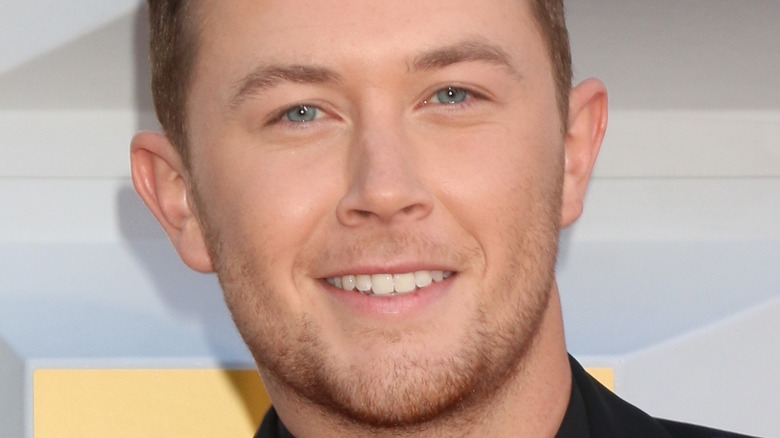 Kathy Hutchins/Shutterstock
Country singer Scotty McCreery's single, "You Time," worked its way up into the top 75 songs on Billboard's The Hot 100 chart at the end of August. However, the North Carolina native is no stranger to the charts; in fact, most of his singles and albums have ended up on them.
McCreery rose to fame when he won the 10th season of "American Idol" in 2011. He auditioned for the competition show at 16 years old, and his humble nature alongside his natural talent made him a shoo-in winner for most watching. After claiming the top spot on the competition show, the rising star released his first album, "Clear As Day," that same year — and it became the best-selling solo album by a country star in 2011. It also peaked at No. 1 on the Billboard 200 chart. In 2013, McCreery released his second album, "See You Tonight," which peaked at No. 6 and spent 23 weeks on the charts. In 2018, McCreery released his third studio album, "Seasons Change," and now he is teasing his new era to fans with the release of his single "You Time."
To celebrate Scotty McCreery's release, let's dive into the meaning behind "You Time" and the reason he wrote it.
Scotty McCreery wrote 'You Time' for his wife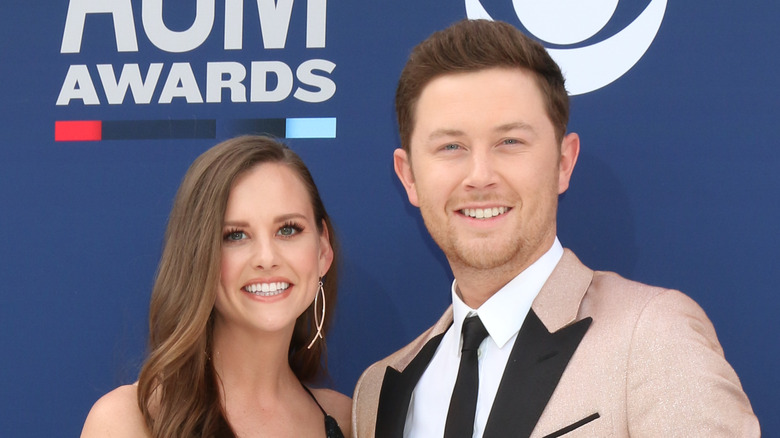 Kathy Hutchins/Shutterstock
Scotty McCreery's single is a love song that talks about longing for your significant other. The country crooner interviewed with KTLA 5 in Los Angeles before the release of "You Time," where he admitted the song is about him missing his wife, Gabi Dugal. "This was really when we were both working hard," McCreery said. He then explained that since Gabi is a pediatric nurse and he was on the road touring, it felt like the two of them kept passing each other with opposite schedules. "I was just missing her and wanting to spend some time with her," he explained. 
The lyrics of the new single most certainly point to that feeling. McCreery sings, "I ain't tryin' to monopolize / You're 24/7, 365, but sometimes I need / Just a little bit of me and you time." To McCreery, the song is a "fun, romantic, upbeat song," as he told CMT in February. While "You Time" is about longing for your partner, McCreery shared that he feels that "it's important we make time for that to happen often." 
Scotty McCreery is honoring more than his wife on his new album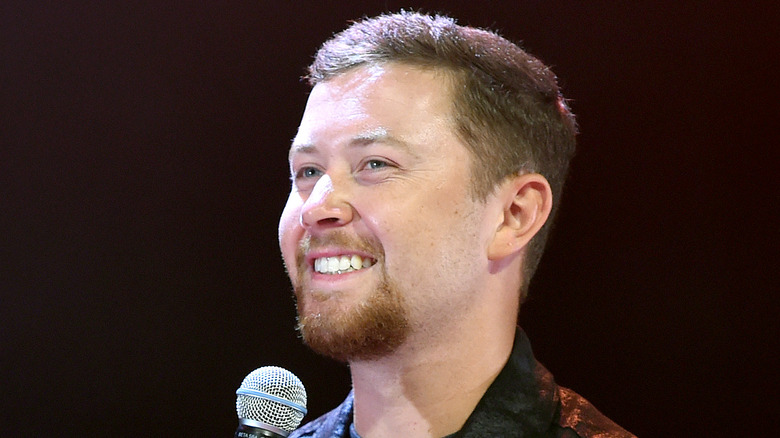 John Shearer/Getty Images
"You Time" is not the only art about Scotty McCreery's wife Gabi Dugal; the music video for the single is as well. While the music video shows McCreery and his band singing live, it comes full circle at its end. As the song fades out, McCreery hands off his guitar to go be with his wife, who was watching the band's performance on the side. When McCreery spoke to CMT about the video, he said, "I don't want to give anything away, but the final scenes are based on what inspired me to write 'You Time' in the first place."
Gabi isn't the only person McCreery is singing about on his new album, "Same Truck." McCreery is set to honor a hero of his, George Strait, on his record, per PopCulture.com, with a song called "Damn Strait." While McCreery didn't write the song honoring Strait, McCreery knew he wanted it. "It's such a cool song, cleverly written and obviously I'm a massive George Strait fan," McCreery told Everything Nash. "It just sounded so much like me," he continued. 
According to PopCulture.com, McCreery has been playing the song for fans during his You Time Tour. If you have yet to hear the song, no worries: McCreery's new album, "Same Truck," is set to be released in September, with both songs included.