Prince William And Lady Gaga Team Up For Mental Health Awareness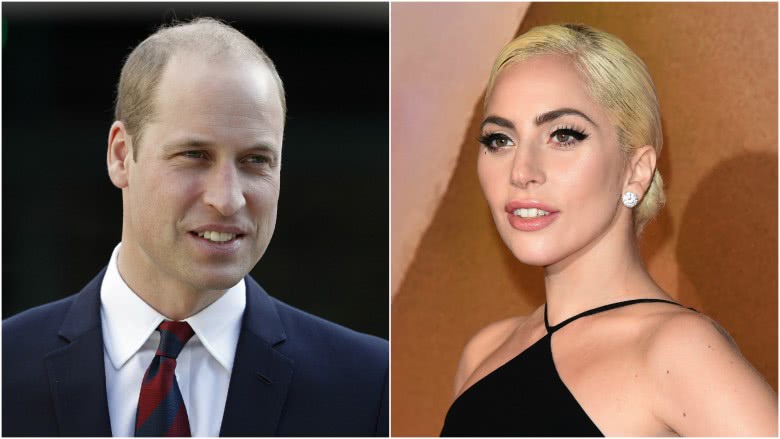 Getty Images
Mother Monster paired up with the Royal Family for an important cause.
In an effort to further promote Prince William's Heads Together mental health awareness campaign, which was also developed by his wife Kate Middleton and his brother Prince Harry, William and Lady Gaga recorded a FaceTime session. During their conversation, William asked Gaga how mental health services have changed her life and how she felt opening up about her struggles.
"It made me very nervous at first," the "Million Reasons" singer answered. "For me, waking up every day and feeling sad and going on stage is something that is very hard to describe. There's a lot of shame attached to mental illness. You feel like something's wrong with you."
"In my life, I go, 'Oh my goodness, look at all these beautiful, wonderful things that I have," Gaga, 31, went on. "I should be so happy, but you can't help it it if, in the morning when you wake up, you are so tired, you are so sad, you are so full of anxiety and the shakes that you can barely think."
Gaga, who revealed to the Today show in December 2016 that she suffers from post-traumatic stress disorder, also noted how sharing the state of her mental health has helped her connect with fans and make a difference in how they see themselves. "Even though it was hard, it was the best thing that could come out of my mental illness was to share it with other people and let our generation as well as other generations know that if you are feeling not well in your mind, you are not alone."
"We have to make the strongest most relentless attempt we can to normalize mental health issues, so people feel they can come forward," she told the prince.
Gaga shared an emotional letter on the Born This Way Foundation website after her appearance on the Today show in December, detailing her struggles with PTSD and encouraging her fans to seek help if they've ever felt similarly.
"There is so much hope for recovery," Gaga stated. "Finding support is key."