How Diona Reasonover's NCIS Audition Didn't Go As Planned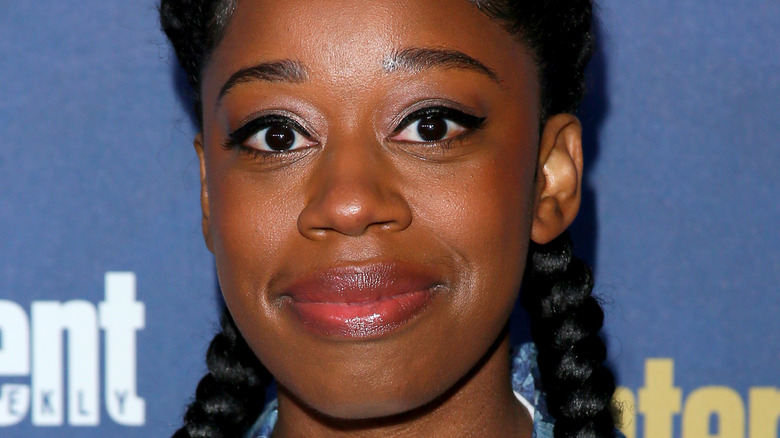 Jean Baptiste Lacroix/Getty Images
Actor Diona Reasonover first burst onto the "NCIS" scene in 2018 when she debuted as the character Kasie Hines — no doubt a very big break for the star.
Per IMDb, prior to landing the "NCIS" gig, Reasonover had snagged small parts in various other projects, including "Superstore," "Grace and Frankie," "Transparent," and "2 Broke Girls." But it should also be noted that prior to "NCIS," a substantial portion of Reasonover's show-biz experience took place behind the camera. It's reported that Reasonover lent her writing expertise to the comedy series, "Adam Ruins Everything" as well as the late-night talk show, "I Love You, America."
While many might assume the transition from writer to actor was pretty seamless for someone as talented and versatile as Reasonover, she might beg to differ. Keep reading after the jump to learn more about how one audition proved to be quite challenging for the television writer-turned-thespian!
Diona Reasonover hobbled in to her NCIS audition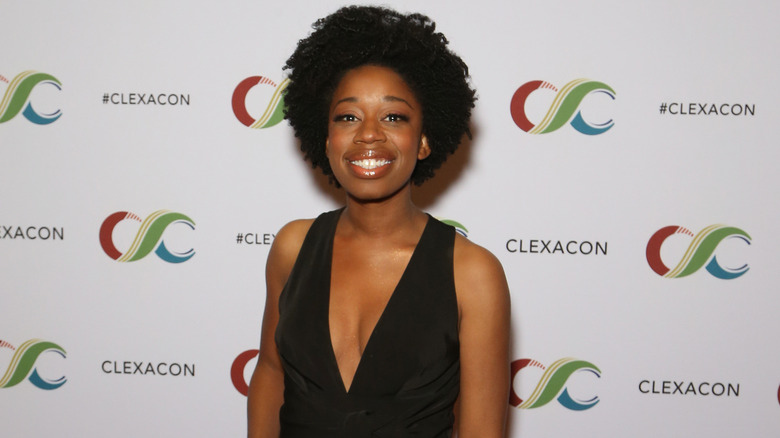 Gabe Ginsberg/Getty Images
As the old adage goes, break a leg! But maybe not before the important performance. Unfortunately, that's exactly what happened to Diona Reasonover prior to her big "NCIS" audition.
While we're not entirely sure if Reasonover's leg was actually broken, what we do know is that she had to hobble into her big break audition after having knee surgery only two days prior. "I had gotten an email that I had an audition [but] I couldn't go in because just two days before I had knee surgery. I'm on painkillers and like 'I don't think I can drive,'" she told the New York Post about the crazy timing. "I ended up going in later because the auditions were still happening. At that point I'd been through physical therapy and was still on crutches, but I was moving a lot better," she explained.
Fortunately, as we all know, it worked out in the end. "My leg was still a little bit messed up, so people were constantly bringing me ice packs. I was actually worried. What if I get there and they're like, 'Why can't you run and jump on this table? This is a procedural!'" she confessed. "But everybody was showing me their battle scars, rolling up their pants legs and being like, 'Yeah, I had this one done in 2000 and this one done last week!' It was great," she added. PHEW! All's well that ends well.
Diona Reasonover admits it wasn't easy 'replacing' Pauley Perrette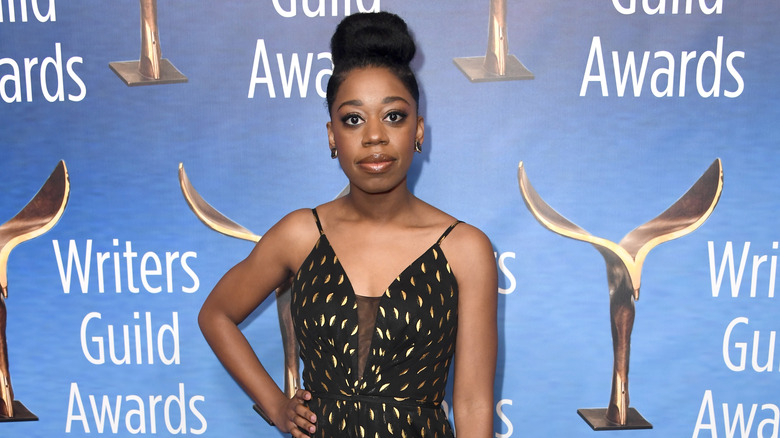 Frazer Harrison/Getty Images
Alas, Diona Reasonover's audition for the "NCIS" series was only half the battle. 
During an interview with the New York Post in 2018, Reasonover confessed how challenging it was to come in as what she referred to as a "replacement," on the heels of "NCIS" star Pauly Perrette's departure. "I didn't want to feel like a replacement," Reasonover admitted. Fortunately, it appears Reasonover was able to pave her own way. "But I have fans coming up to me and they'll say, 'I wasn't sure how I was gonna feel about you — but I like you," she added.
But besides winning over the fans, Reasonover admitted that learning some of her character's terminology as a scientist proved to be quite the feat! Luckily she had her sister, a doctor, to help her. "Anytime — which is all the time — I don't know how to pronounce something, I call like, 'Oh, Lydia ...' And she's like, 'Ugh. It's midnight!'" Sorry, Dr. Lydia. As anyone in show biz will tell you, no matter what time of day or night — the show must go on!