Who Just Beat Meghan And Kate For The Title Of Most Stylish Royal?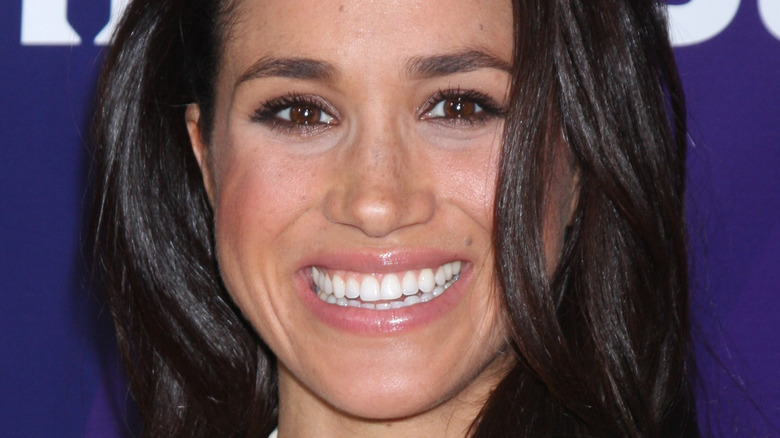 Kathy Hutchins/Shutterstock
It's surely an undeniable (and understandable) fact that both Meghan Markle and Kate Middleton are considered to be among the most stylish women in the world. On top of that, thanks to their roles as highly visible royals, they've even sparked what's known as the "Kate effect" and the "Meghan effect." What does that mean? Well, whenever either of the ladies wears something out in public for countless eyes to see, the buzz-worthy clothing or eye-catching accessories tend to become instant must-have items that often sell out. The women are even credited with swaying the British economy!
Granted, with Meghan and Kate both displaying such epic (and sometimes scandalous) aesthetic choices, it might be hard to decide which one you admire more. But now it turns out that there's another royal that you might want to look up to and even emulate when it comes to being oh-so-fashionable. That's because someone else has been given the title of "most stylish European royal." Read on to find out who it is and what exactly they've been wearing.
Beatrice Borromeo's royal style is 'chic,' 'modern,' and perfectly over-the-top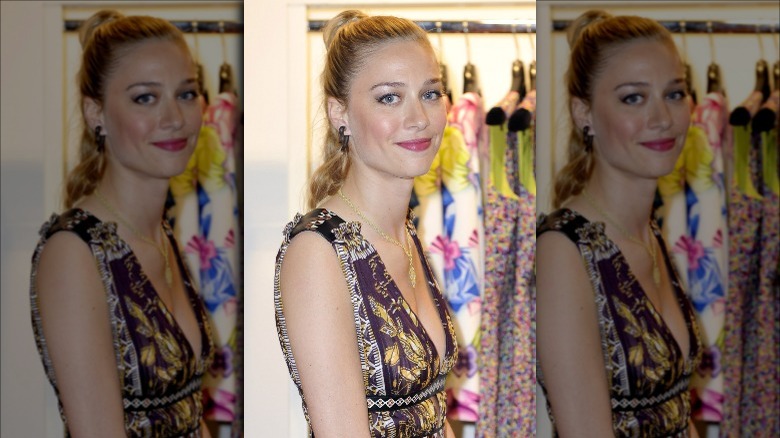 DELBO ANDREA/Shutterstock
Meet Beatrice Borromeo, the woman the Tatler has deemed to be "the most stylish European royal" around. If you don't recognize Beatrice's name, that's because she's not exactly as famous as Kate Middleton and Meghan Markle (obviously). However, she happens to be "the daughter of Don Carlo Ferdinando of the Italian aristocratic house Borromeo," according to People. Granted, that's not her only connection to royalty. Back in 2015, Beatrice married Pierre Casiraghi, who is the son of Monaco's Princess Caroline.
Although Beatrice's royal connections and status would be enough to expose her to some of the finest fashion in the world, there's also another reason why this woman is so style-savvy. People notes that before Beatrice tied the knot, she was both a journalist and a model.
As for Beatrice's most stylish title, Tatler justified their choice by noting the royal displays a "chic, modern style" that often includes top brands, like Chanel, Valentino, and Armani Privé. And if that doesn't impress you, just consider the fact that she opted to wear four different wedding dresses when she got married, per Hello! Honestly, though, what better day to make some wonderfully over-the-top fashion choices?