Inside Piers Morgan's Latest Twitter Rant About Harry And Meghan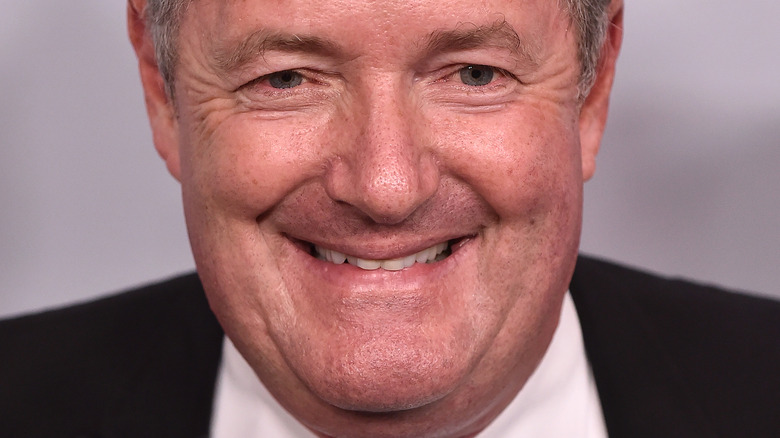 DFree/Shutterstock
Piers Morgan has been one of Prince Harry and Meghan Markle's toughest critics. The journalist, whose opinion often causes controversy, has been very outspoken about the Duke and Duchess of Sussex, and really went hard on them following their sit-down interview with Oprah Winfrey that aired back on March 7. Morgan has long-maintained that he feels that Meghan has lied about her experiences with the royal family, and he hasn't been shy about sharing his take. "I don't believe a word she says...I wouldn't believe her if she read me a weather report," Morgan said on an episode of ITV's "Good Morning Britain," according to Vanity Fair. 
Following the comments, ITV received several complaints, according to Vanity Fair. The next day, Morgan got into a sort of back-and-forth with weatherman Alex Beresford, and Morgan ended up storming off set. The network later announced that Morgan wouldn't return as co-host. "Following discussions with ITV, Piers Morgan has decided now is the time to leave Good Morning Britain. ITV has accepted this decision and has nothing further to add," a statement read, according to BBC News. Then, Morgan took to Twitter to double down on his remarks. "On Monday, I said I didn't believe Meghan Markle in her Oprah interview. I've had time to reflect on this opinion, and I still don't," he wrote. 
His criticism of Meghan and Harry hasn't stopped there, and, on August 25, he tweeted about them again. Read on to find out what he had to say.
Piers Morgan called Harry and Meghan 'gutless weasels'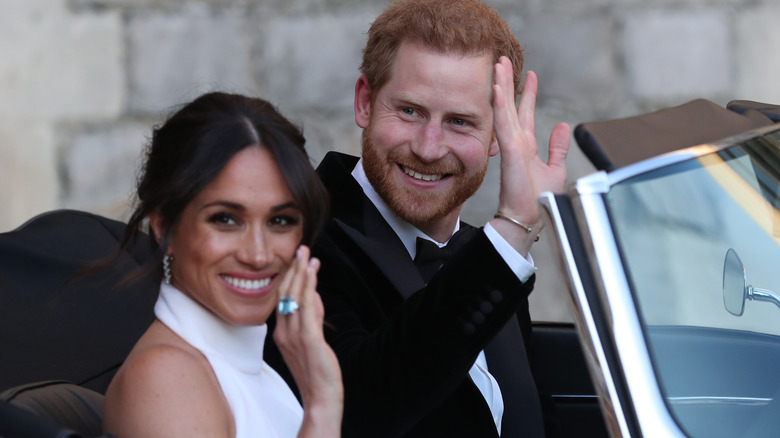 Wpa Pool/Getty Images
Piers Morgan took to Twitter on August 25 to call Prince Harry and Meghan Markle "gutless weasels." His tweet comes after a report that the Duke and Duchess of Sussex considered revealing the name of the royal family member who questioned their child's skin tone back when Meghan was pregnant. The bombshell claim was made by Meghan during her interview with Oprah Winfrey. "[There were] concerns and conversations about how dark his skin might be when he was born," Meghan told Oprah, according to CNN. "That was relayed to me from Harry. Those were conversations that family had with him," she said. Meghan told Oprah that she wouldn't share the name of the person behind the comments because "that would be very damaging to them."
An update to the book "Finding Freedom" written by Omid Scobie and Carolyn Durant, revealed that Harry and Meghan actually considered sharing the name of the person behind those racially charged comments, but that they ultimately decided not to, according to the Daily Mail. Morgan promptly tweeted out his feelings on the new information. "Go on then, you gutless weasels – name the supposed royal racist and let them respond. Otherwise you continue to smear the whole family," he wrote.