The Role You Forgot Mark Consuelos Played On Friends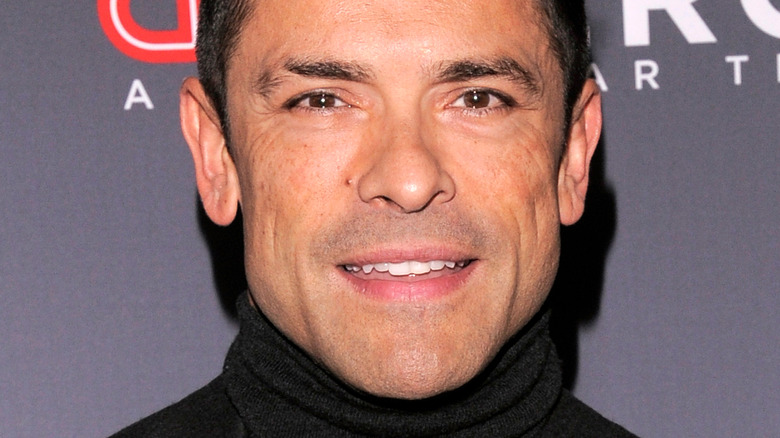 Ron Adar/Shutterstock
"Friends" had no shortage of iconic guest stars, from Brad Pitt to Ben Stiller to Paul Rudd. And with all of the A-listers who graced the sitcom over its 10-season run, even the most die-hard "Friends" fans might not be able to name all of the show's iconic guests.
Take, for instance, "Riverdale" actor Mark Consuelos. Consuelos appeared in one Season 7 episode of "Friends" in a small but memorable role. His character didn't have a name — but once you see who he was, you might remember the moment Consuelos stole the show.
As InStyle noted, "Friends" was one of Consuelos' earliest acting gigs. What's more, the outlet also points out that Consuelos' "Riverdale" co-star Marisol Nichols also guest-starred on "Friends" in Season 9. (Nichols' character, Olivia, was an actor who worked with Joey, per BuzzFeed.) What a small world! Keep reading to find out the role Consuelos played on "Friends."
Mark Consuelos played an intriguing policeman on Friends
While Mark Consuelos' one-episode "Friends" character is listed on IMDb as "Policeman #1," fans may remember from the episode that his character was named Officer Hanson. When Ross and Rachel are pulled over for speeding in Season 7's "The One with Chandler's Dad," Rachel tries to get out of a ticket by calling him "Officer Handsome," to which he responds, "It's Hanson."
To Ross's dismay, Officer Hanson flirts back with Rachel, complimenting her on her driver's license photo and noting her astrological sign. Rachel does evade the speeding ticket, but only after joking with the cop about whether Ross "can handle a stick." In the punchline of the scene, Ross is pulled over by a second cop and given a ticket for driving too slowly.
Consuelos only had a few lines during his "Friends" appearance, but it's certainly a memorable scene. (Although, we don't advise trying out Rachel's police-flirting technique in real life!)
Not every Friends guest star had a positive experience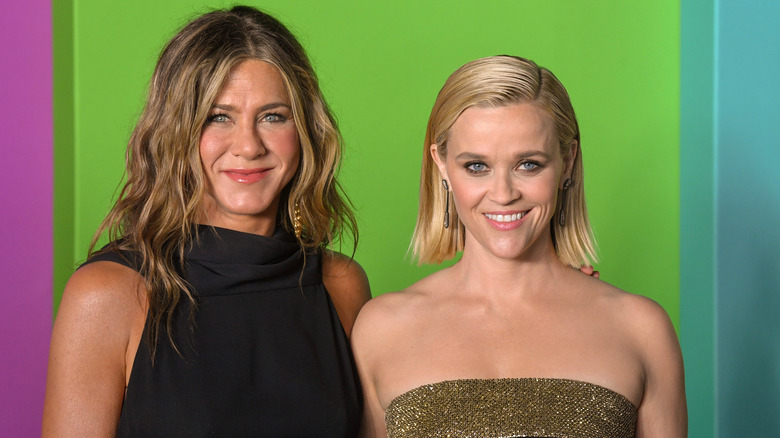 Ron Adar/Shutterstock
While Mark Consuelos appeared to have had a great time in his "Friends" guest spot, the same can't be said for some of the sitcom's other guest stars. Reese Witherspoon, for instance, shared with AP Entertainment in 2019 that she was nervous filming the show in front of a live audience, so she didn't sign on to play Rachel's sister, Jill, for more than two episodes.
"They asked me back, and I said, 'I can't do it,'" Witherspoon revealed. "I was too scared." It wasn't the last time she teamed up with Jennifer Aniston, though; the two reunited on Apple TV's "The Morning Show."
Jennifer Coolidge, meanwhile, told Metro in 2019 that she was "intimidated" by the show's cast when she filmed her guest spot on "Friends." She said to the U.K. outlet, "I was very intimidated because they were all so attractive and had it going on."