What Really Started Tonya Harding And Nancy Kerrigan's Rivalry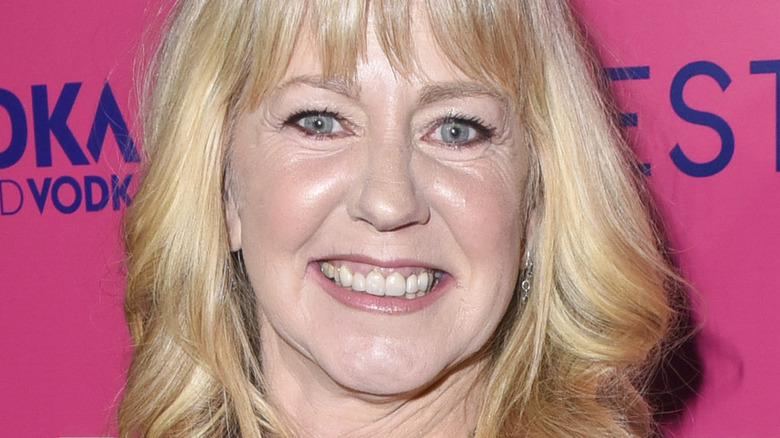 Vivien Killilea/Getty Images
It's no secret that competitive sports bring out a different side in people. From the Olympic stadiums to the tennis courts, we've seen some of our favorite athletes break down and go through their share of bust-ups, all in the name of competition. For the world of figure skating, things can be just as intense. Perhaps the most famous of figure skating rivalries is the one that got turned into an Oscar-nominated film. 
Remember "I, Tonya?" It was the 2017 film that scored Margot Robbie an Academy Award nomination for Best Actress and brought the fractious relationship between two of figure skating's greats to life. Loosely based on actual events, the film showed us part of the rivalry between Tonya Harding and Nancy Kerrigan, which culminated in a violent attack, greatly injuring one of the athletes. Who knew that figure skating could involve so much drama? 
Here's all you need to know about Harding and Kerrigan's rivalry.
Nancy Kerrigan won America's heart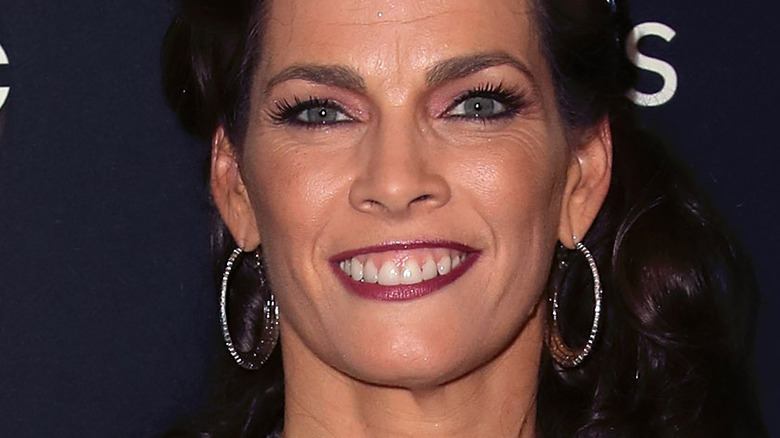 David Livingston/Getty Images
Let's rewind back to the early '90s when Tonya Harding and Nancy Kerrigan dominated the figure skating world with their talent. Often competing against one another, the duo squared off at the U.S. Figure Skating Championships in 1991, with Harding winning the competition and earning a perfect score for technical merit from one judge, per The New York Times. She became the first American woman to land the technically difficult triple axel, but, unfortunately, that wasn't enough to swoop the hearts of the nation.
Instead, it was the raven-haired, blue-eyed Kerrigan who would become America's Sweetheart. Although Harding had some die-hard fans, it was Kerrigan who would gain the lucrative deals despite coming in at third place, with some of her corporate sponsors including Campbell's Soup, Evian, Reebok, and Seiko, per The New York Times. According to Marie Claire, she even appeared in competitions dressed in Vera Wang, while Harding wore homemade costumes. 
Sadly for Harding, after her 1991 victory, she was unable to successfully complete the triple axel in competition, and her competitive results began to decline. 
Tonya Harding, Nancy Kerrigan, and the infamous baton attack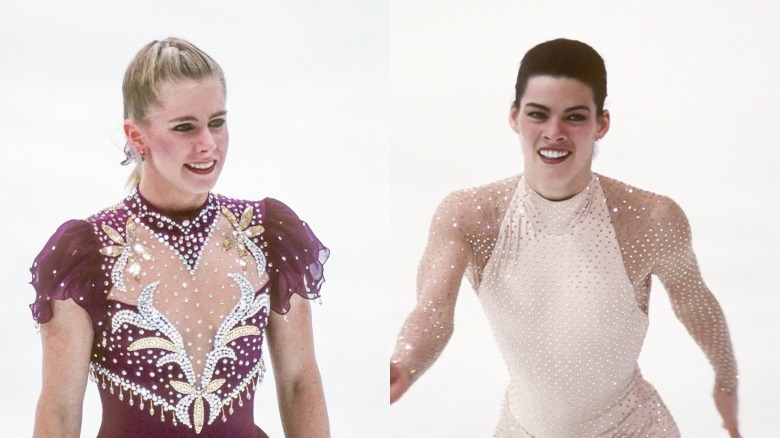 David Madison/Getty
In January 1994, Tonya Harding and Nancy Kerrigan were in Detroit prepping for the U.S. Figure Skating Championships when Kerrigan was attacked by a masked assailant who took a baton to her knees, per History.com. "Why? Why? Why?" were the famous cries heard across the nation as the 24-year-old was forced out of the competition. With Kerrigan out of the championships, Harding skated her way to victory, but the pair reunited at the Olympics, where Kerrigan won a silver medal. 
The mastermind behind Kerrigan's attack was Jeff Gillooly, Harding's ex-husband, alongside Shawn Eckhart, who was also Harding's occasional bodyguard. For over 20 years, Harding maintained that she had no prior knowledge of the attack, although her ex-husband claimed otherwise. But in the 2018 ABC News special "Truth and Lies: The Tonya Harding Story," Harding admitted that she'd heard the two men discussing "taking somebody out," via USA Today.
As for Harding and Kerrigan's relationship, it doesn't look like the two will be friends any time soon, especially because Kerrigan claims she never received a direct apology from Harding. And it looks like Harding wants to move on from the situation altogether, per the 2018 special. "Enough apologizing," Harding said (via USA Today). "She has her life. I have my life. We both have wonderful lives. That should be all that matters."