Who Is Robert Durst's Second Wife, Debrah Lee Charatan?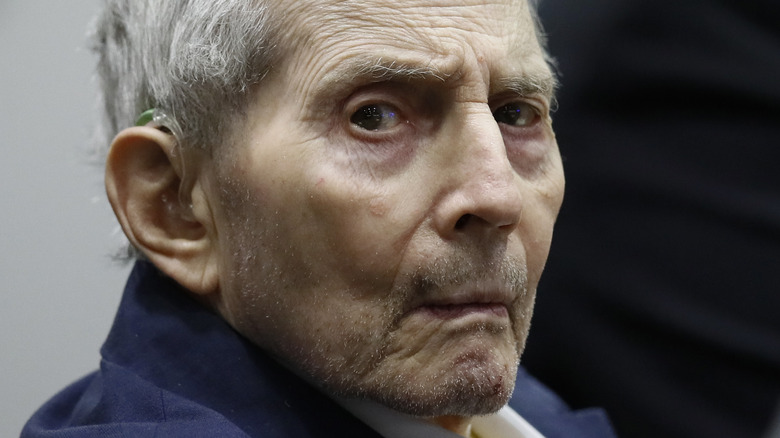 Pool/Getty Images
New York real estate heir Robert Durst became a household name in 1982, when his first wife, Kathleen McCormack, disappeared under mysterious circumstances. Although McCormack was never found and was presumed dead, Durst was also allegedly tied to two other deaths. According to the Los Angeles Times, Durst's friend, Susan Berman, was originally his alibi in McCormack's disappearance, before she was found dead in 2000.
Durst was also tied to the death of his elderly neighbor, Morris Black. During the trial for Black's homicide, Durst confessed to committing the crime but doing it in an act of self-defense, ABC News reported. He was acquitted on murder charges but served time for bail jumping and evidence tampering, according to the Associated Press. 
Throughout Durst's trial, and the years to come, his second wife, Debrah Lee Charatan, stuck by his side. Keep reading for a glimpse into who Charlatan is and what her life is like.
Robert Durst's second wife, Debrah Lee Charatan, is a real estate president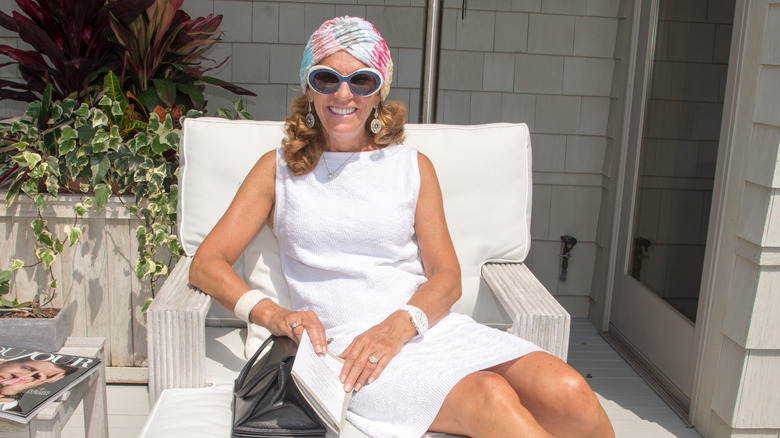 Mike Pont/Getty Images
According to The Sun, Robert Durst met his second wife, Debrah Lee Charatan, in the 1980s. The pair eventually tied the knot in 2000 in a private ceremony. Charatan works in New York City real estate, the same industry that Durst is an heir to. The couple never had children together, and the publication notes that Charatan hasn't spoken to Durst since the HBO docuseries, "The Jinx," detailed Durst's crimes — even though she supported him through the 2003 trial for the murder of Morris Black.
Charatan has a website, which doubles as a blog for her published writing, although the pieces are more business-focused and not about her personal life. She is currently the president of BCB Property Management and founded a family charity in the 1990s. 
"Our foundation believes in transparency and a clear vision for all of our philanthropic endeavors. When we ensure a charity's vision is authentic to our own core values — community, care, clarity, and culture — we can better assist where and how the funds will be spent. Our foundation aims to consistently invest in visionary and passionate organizations that enhance the spirit of New York City and its inhabitants," the site's statement reads.
Debrah Lee Charatan was reportedly seeing another man while married to Robert Durst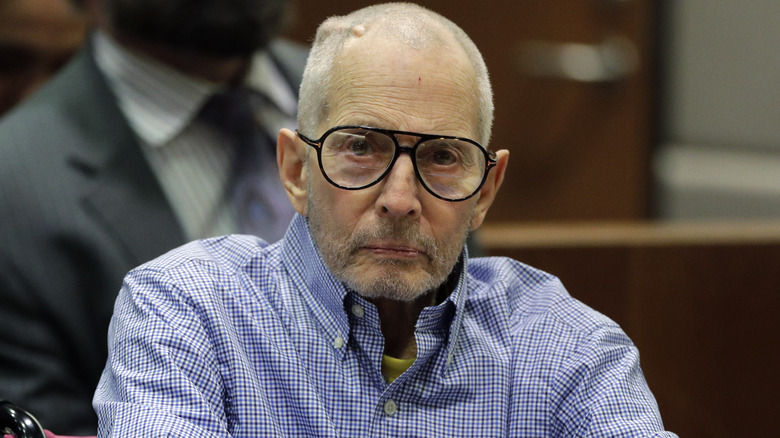 Pool/Getty Images
When Robert Durst and Debrah Lee Charatan got married in 2000, he transferred his power of attorney to her, according to The Knot. However, in a 2020 article from the New York Post, Charatan's marriage to Durst appeared to be nothing but legal protection from his crimes. Lawyer Robert Abrams represented the sister of Durst's first wife, Kathleen McCormack, and told the publication, "There is no question that while married to Mr. Durst, Mrs. Charatan purported to contract a marriage with Steven Holm. Plain and simple, she violated the law; she is a bigamist."
To make Charatan's alleged connection in being affiliated to Durst's crimes stronger, Los Angeles prosecutor John Lewin wrote in court documents (via the New York Post), "Defendant needed Charatan to handle his financial responsibilities, to provide assistance while he eluded authorities, and to carry on his affairs if he were ever captured, convicted, and incarcerated."
When Charatan's suspected partner, Steven Holm, died in 2019, his New York Times obituary also referred to them as husband and wife — despite her still being legally married to Durst.