The Tragic Death Of Former Child Star Matthew Mindler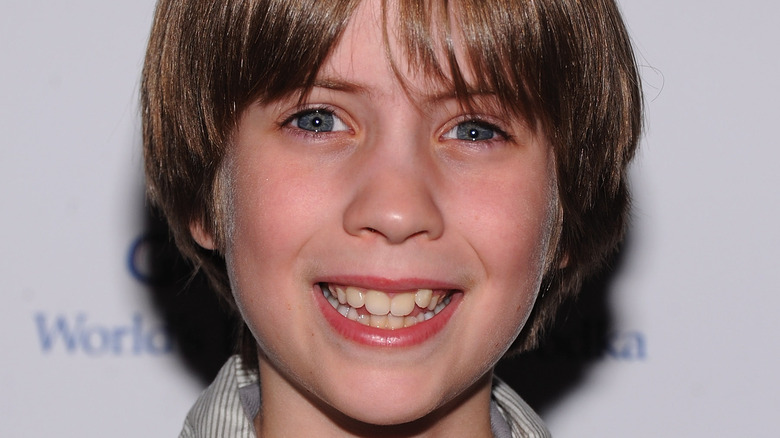 Jamie Mccarthy/Getty Images
Child star Matthew Mindler — who co-starred with Paul Rudd, Elizabeth Banks, and Zooey Deschanel in 2011's "Our Idiot Brother" — has tragically died at age 19. According to a press release from the campus police department at Millersville University, where Mindler attended college, the teenager's body was found on August 28, just days after he was reported missing. Pennsylvania officials said Mindler's family filed a report after he "did not return to his room or return phone calls" on August 24, per CBS News.
The devastating news was also confirmed in a statement posted to Millersville University's official Twitter account, with President Daniel A. Wubah saying Mindler was "found deceased this morning, Saturday, August 28, in Manor Township near campus," and he was later "transported to the Lancaster County Forensic Center by the coroner for further investigation." The statement read, "It is with a grieving heart that I let you know of the death of 19-year-old Matthew Mindler from Hellertown, Pennsylvania, a first-year student at Millersville University. Our thoughts of comfort and peace are with his family and friends during this difficult time." 
Officials have yet to disclose the cause of death or whether foul play was involved, but the college insisted there was "no public safety threat to the University community." In a follow-up tweet, the president stated, "The Lancaster County Coroner's Office is actively investigating." With the current investigation, hopefully the police will be able to find out some answers for Mindler's loved ones. For more details, keep scrolling.
The circumstances surrounding Matthew Mindler's sudden death after going missing are quite mysterious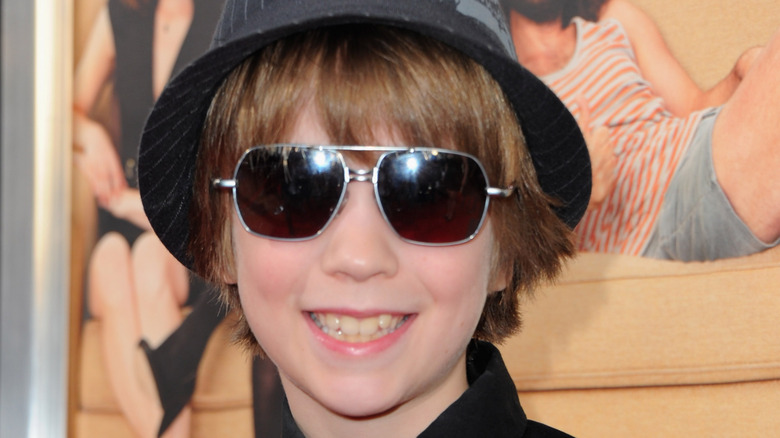 Alberto E. Rodriguez/Getty Images
In the days leading up to Matthew Mindler's mysterious death at age 19, officials were searching for the former child star for more than 72 hours after his family filed a missing person report. According to the press release from Millersville University, Mindler was last seen leaving his dorm room building carrying his backpack on August 24. He did not show up for his classes the following day, prompting officials to get involved.
"University Police are in contact with Matt's mother and are working with campus staff for assistance in locating Matt. University Police filed a missing adult report with the National Crime Information Center this afternoon, less than 24 hours after the initial report, and have also notified local police departments," read the release.
The press release also included a photo of Mindler, who could be seen walking out of his residence hall and toward a parking lot area at around 8:11 p.m. on Tuesday night. Mindler was last seen "wearing a white Millersville University hooded sweatshirt with black stripes on the arm, a black backpack, jeans, and white sneakers," the press release said. Upon the news of Mindler's disappearance, "Millersville University Police and law enforcement agencies from the area had been searching for him since that time," as the statement on Millersville University's official Twitter account noted. It was then that his body was found on August 28 following the more than three-day search.
Matthew Mindler worked as a former child star before focusing on his education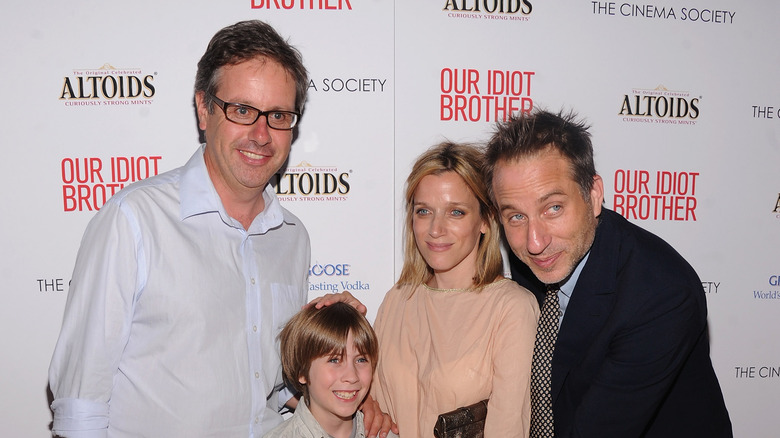 Jamie Mccarthy/Getty Images
In his younger years, Matthew Mindler paved a career as a former child actor, having made his debut as "Halloween Boy" in an episode of "As the World Turns" in 2009, per IMDb. He then snagged a role in 2010's "Bereavement," before appearing alongside Hollywood heavyweights Paul Rudd, Elizabeth Banks, and Zooey Deschanel in "Our Idiot Brother" in 2011.
Mindler later landed a small part in "Frequency" in 2013, followed by "This American Life: One Night Only at BAM" in 2014, "Last Week Tonight With John Oliver" in 2015, and "Solo" that same year. IMDb states his last role was a character named Peter in the 2016 TV movie, "Chad: An American Boy." In recent years, Mindler focused on his studies and started his first year of college at Millersville University in 2021. 
Since the news of Mindler's death has made headlines, fellow actors and social media users have been mourning the TV alum's unexpected passing, including Hugh Michael Horace Dancy-Evans. "I met Matthew Mindler on the set of 'Our Idiot Brother,' (I was Christian Smith in that film)," he penned on Twitter. "We didn't have any scenes together, but we talked on-set. He was a sweet child and a gifted actor. Just gutted to hear about his death. 19 was WAY too young." Another social media user wrote, "Today I mourn the loss of Matthew Mindler who died today after disappearing from @millersvilleu earlier this week. RIP Matt!!"