Did Serena Williams Just Announce That She's Pregnant?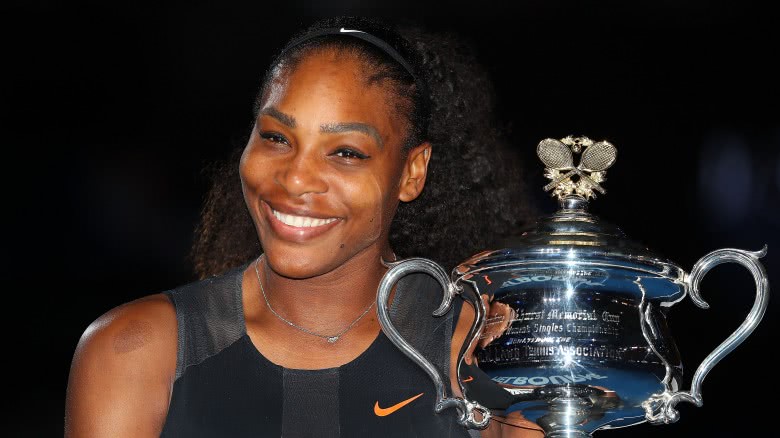 Getty Images
Tennis superstar Serena Williams, 35, may have just revealed that she's pregnant.
According to Sports Illustrated, Williams showed off a potential baby bump while wearing a bright yellow swimsuit on Snapchat on April 19, 2017, writing, "20 weeks." Unfortunately, for fans who want to see the Snap firsthand, you're out of luck. Williams deleted it just moments after she posted it.
Williams is currently engaged to Reddit co-founder Alexis Ohanian. The couple, who announced their engagement on Reddit in Dec. 2016, showed some love on Instagram earlier in the week with Williams posting a photo of Ohanian, 33, holding her on the beach.
Williams also recently promoted her friend and former Destiny's Child singer Kelly Rowland's new book Whoa, Baby! on Instagram, which the tennis champ described as "a guide for new moms," but gave no indication that she was pregnant. "One of these days I hope to apply this (but for now I'll stick to my dog Chip)," she wrote.
So it seems that Williams may have just recently found out about the good news.
According to Deadspin, if Williams is indeed 20 weeks into her pregnancy, that means she was 10 weeks along when she won a recent Grand Slam final—as if Williams' victories weren't impressive enough.
No official word yet from Williams or Ohanian, but we can't help hoping there's a little one on the way.