The Tragic Death Of Iron Butterfly Drummer Ron Bushy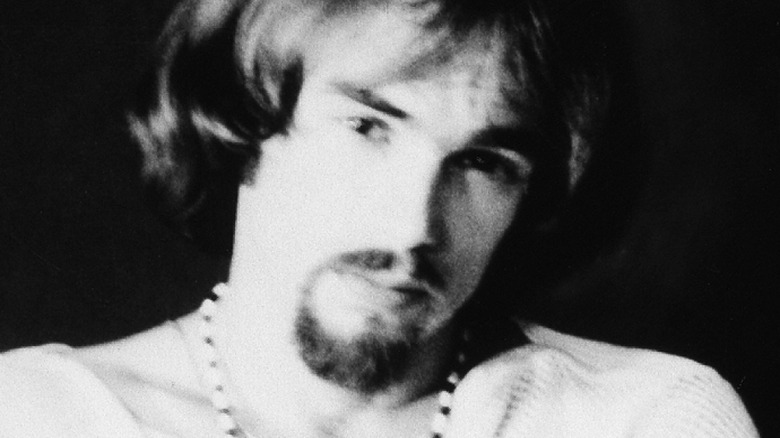 Michael Ochs Archives/Getty Images
Iron Butterfly drummer Ron Bushy has died at age 79, the band shared in a statement. The band didn't reveal Bushy's cause of death, though TMZ reported that Bushy had some form of cancer.
"Ron Bushy, our beloved legendary drummer of Iron Butterfly, has passed away peacefully, with his wife Nancy by his side, at 12:05 am on August 29th at UCLA Santa Monica Hospital," the Iron Butterfly statement reads, via Rolling Stone. "All three of his daughters were also with him. He was a real fighter ... He will be deeply missed!"
As the magazine pointed out, Bushy stuck with Iron Butterfly even as many of his bandmates moved on. In fact, the drummer was the only Iron Butterfly member who worked on every one of the band's albums, Rolling Stone noted. The drummer was also to thank for the title of the band's most famous song, 1968's "In-A-Gadda-Da-Vida," which was apparently a mishearing of "In the Garden of Eden." That was one lucrative game of telephone! Keep reading for more about Bushy and his legacy.
Ron Bushy almost became a marine biologist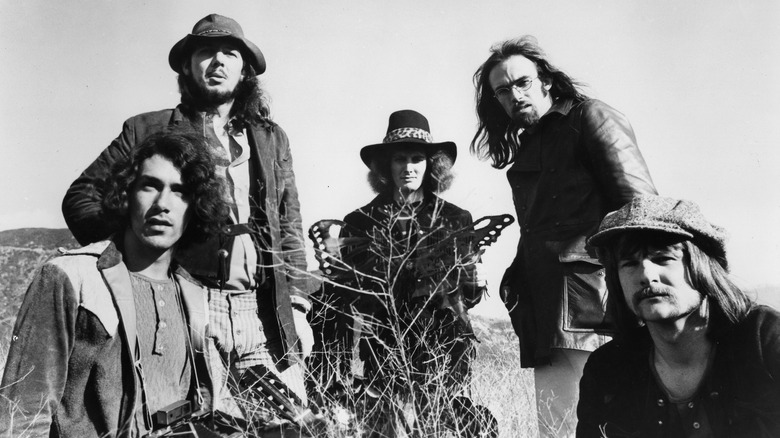 Michael Ochs Archives/Getty Images
While fans know Ron Bushy as an iconic drummer, he almost chose a very different career path. Speaking to Vinyl Writer Music in February 2021, Bushy shared, "I started in San Diego and went to college. I studied biology and psychology. I was going to become a Marine Biologist and go to Scripps Institute of Oceanography in La Jolla. I got sidetracked into music part-time." Iron Butterfly fans are surely grateful for Bushy's change of plans!
After news of Bushy's August 29 death broke, fans were quick to share tributes to him on social media. "Still one of the best drum solos and the first I remember hearing," one fan tweeted of Bushy's work. "First concert I ever went to. His solo was amazing," another wrote. "There's a new drummer in heaven," another fan added, along with a broken heart emoji.
Bushy also seemed to let the music take him where it wanted, and that go-with-the-flow attitude charmed his fans. "I am self-taught. I just play what I feel. I don't read or write music. I am just me, my style," he told Vinyl Writer Music.