Farrah Abraham And Boyfriend Simon Saran Call It Quits Again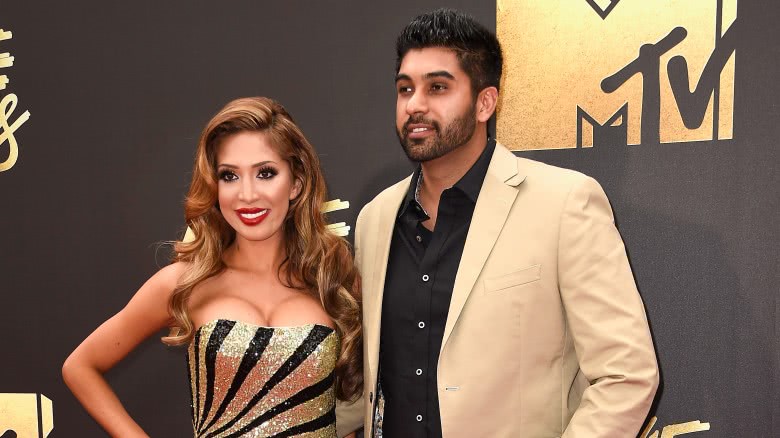 Getty Images
Farrah Abraham and Simon Saran have officially broken up...again.
Us Weekly got the exclusive scoop from Abraham herself earlier this month at theTeen Mom OG press day on April 4, 2017—but the news has only now gone public.
"Status is single, and I'm super happy to be Farrah again," she told the publication. And while Abraham disclosed to Entertainment Tonight on April 18, 2017 that she's "dating [other people]," she admitted to Us Weekly that she's not "really looking."
"I just think I deserve somebody who is...like myself and maybe that's an entrepreneur or whatever," she went on. "That's all I'm really looking for — no drama, honest and has some integrity and I think that's great."
The single mom also told ET that she and Saran are "still friends." However, her ex took a dig at Abraham when he confirmed their split. "I'm excited for her," he said. "If she can find someone that can be in the same room as her, that's a huge accomplishment." Ouch, that doesn't sound very friendly.
Naturally, Abraham went on the defense in an interview with People. "I dedicated some time to him and I think I just need to move on," she said. "I'm used to having boyfriends doing press and bad stuff to me in the past, but if he wants to comment, he should keep it supportive and he could have a friend."
The MTV reality star, 25, dated Saran, a 28-year-old real estate agent, on-and-off for two years. Their tumultuous relationship has been heavily documented on the series.
But despite these jabs in the press, the two seem to be on relatively good terms. Abraham retweeted Saran's show of support while live-tweeting Teen Mom OG's season 7 premiere on April 17, 2017. They also documented a joint trip to Key West this month on Instagram. The exes were all smiles as they posed for a photo on Abraham's Instagram. Saran also posted a snapshot, writing, "Good ol friend and I."
The latest season of MTV's Teen Mom OG airs Mondays at 9 p.m.