Bill O'Reilly Is Reportedly Out At Fox News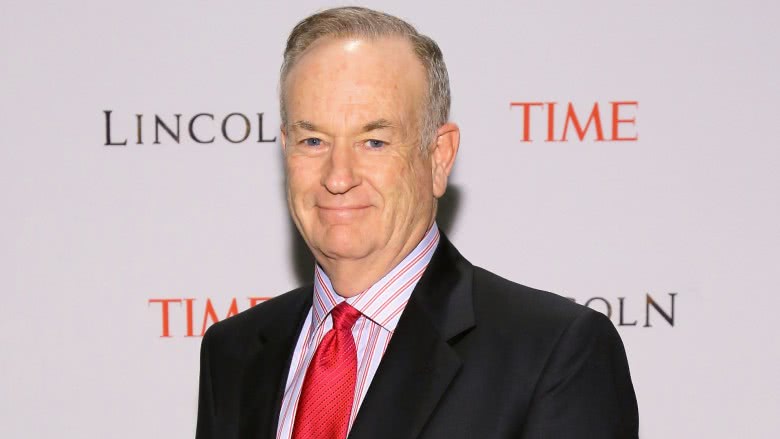 Getty Images
Fox News is cutting ties with Bill O'Reilly due to the scandals that have surrounded him in recent weeks.
The New York Times reports that O'Reilly, 67, has been booted from his position as host on Fox News. Fox News's parent company, 21st Century Fox, released a statement on April 19, 2017 regarding O'Reilly's leave: "After a thorough and careful review of the allegations, the company and Bill O'Reilly have agreed that Bill O'Reilly will not be returning to the Fox News Channel."
In early April 2017, the newspaper reported (via People) that five women had brought sexual harassment claims against O'Reilly. However, the women kept quiet about the allegations after being paid a collective total of $13 million by both O'Reilly and Fox News. The settlements allegedly took place between the years of 2002 and 2016.
O'Reilly responded to reports of harassment on April 1, 2017. "The worst part of my job is being a target for those who would harm me and my employer, the Fox News Channel," he wrote on his website. "Those of us in the arena are constantly at risk, as are our families and children. My primary efforts will continue to be to put forth an honest TV program and to protect those close to me."
On April 11, 2017, O'Reilly announced that he'd be taking a vacation, noting that his trip had been planned since the fall. According to Variety, O'Reilly was initially scheduled to return to TV on April 24, 2017.
Since the harassment claims were made public, at least 62 companies had pulled their advertisements from The O'Reilly Factor, which O'Reilly had hosted since 1996.