Why Vicki Gunvalson Got Her Fillers Taken Out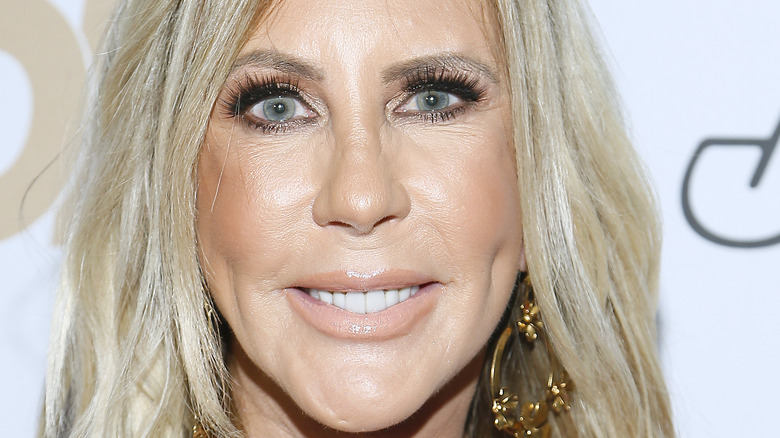 Paul Morigi/Getty Images
Vicki Gunvalson is known as the "OG of the OC" from her time on the "Real Housewives of Orange County." The show, which was the first installment in the franchise, was such a huge success, it created multiple spin-offs, including "The Real Housewives of Beverly Hills," "New York," and so on.
Vicki joined the infamous Bravo franchise in 2006 when the show premiered. At the time, she admitted to Entertainment Weekly, she didn't think the show would amount to anything. While those were her initial thoughts, Vicki was proven wrong as she stayed on the show until 2019. Throughout her time on the series, fans watched Vicki and her family go through multiple ups and downs, including the birth of her two grandsons and finding the love of her life, Steve Lodge, after divorcing her ex-husband, per Bravo.
There were other changes that fans saw Vicki go through on the show. One being plastic surgery. But just because plastic surgery might be taboo to talk about with some Housewives, Vicki was more than happy to get real with her fans and open up about why she got fillers — and why she ended up taking them out.
Vicki Gunvalson took her fillers out to feel like herself again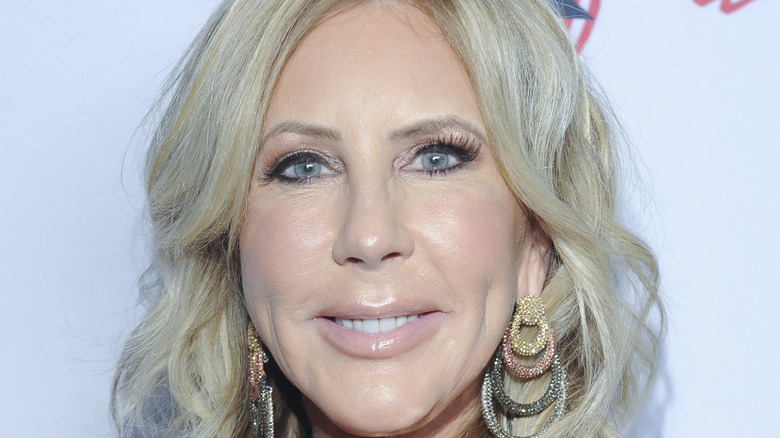 Amy Graves/Getty Images
In 2018, Vicki Gunvalson went under the knife for what she said is the last time. As the former "Real Housewives" star told Entertainment Tonight, she received a lower face-lift and removed all the fillers in her face. (She had previously undergone multiple cosmetic surgery procedures, like a nose job and chin implant, according to the outlet.) Vicki continued telling ET that she thinks filler is the one thing doctors "overdo." "Through the last four, five years, as I got older, they kept wanting to [add] Juvederm and Restylane, and this and that, and Sculptra, and before I knew it, I didn't look like myself," she explained. 
While the reality star explained that the recovery time after her surgery was difficult, it was completely worth it to feel like herself again.  "I want everything out of my skin. I want to be back to, you know, being a 56-year-old and looking the best I can be," she continued telling ET. Now that all her filler is out, Vicki said she has "totally smooth skin."
Has Vicki Gunvalson had plastic surgery since?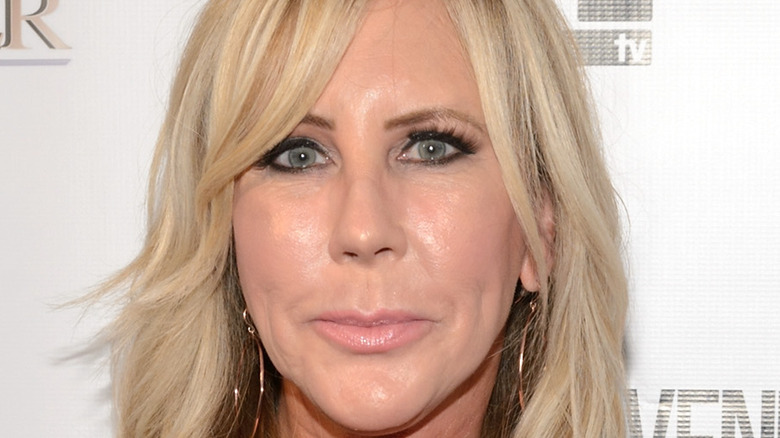 Daniel Boczarski/Getty Images
Vicki Gunvalson is certainly no stranger to TV, and she certainly isn't shy! Fans were able to witness the makeover she had done on the thirteenth season of "Real Housewives of Orange County." But now that Vicki is no longer on the Bravo franchise, some fans may be wondering whether Vicki has gone under the knife since.
It seems like Vicki has been true to her word and that she hadn't gotten any cosmetic surgery since 2018. And while we don't know for sure — there have not been any recent updates of whether Vicki has had any more work done — seeing how open she was on reality television, we like to think she would have updated us on social media if she decided to get more. 
As for other aspects of her personal life, Vicki seems incredibly happy after leaving the spotlight. In fact, Vicki has a shot at being the first lady of California. Her fiancé Steve Lodge is currently running for Governor of California and Vicki is here to support her boo. She consistently reposts her fiancé's videos to her Instagram to spread his message and leaves encouraging comments underneath. Per People, she wrote, "I'm so proud of Steve!" before adding "Go get 'em!" Since Steve has supported Vicki, it is good to see the "OG of the O.C." doing the same for her fiancé.