Celine Dion Opens Up About Life After Her Husband's Death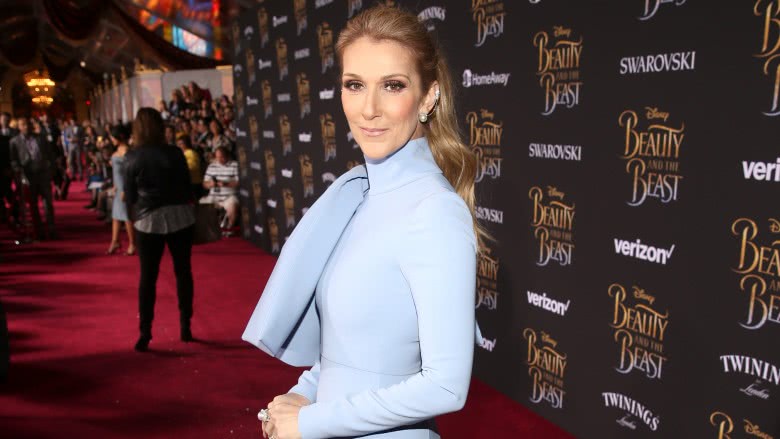 Getty Images
"I think I will probably grieve for the rest of my life," singer Celine Dion said of her husband and manager, Rene Angelil, who died of throat cancer on January 14, 2016.
In a ranging interview with The Sun, Dion speaks about the past year without her husband, who was not only her romantic partner but also her mentor in her career.
"Rene has prepared me for all my life since I'm 12. I have never met another man in my life, never kissed another man in my life. I miss him a lot. I miss him a lot — for my partner, for the man I was embracing, kissing, making love with. My worries, my dreams . . .," she said.
Dion is embarking on her first tour since Angelil's passing, admitting she is "stressed" at the thought of doing it without him. "Touring the world is a big deal when you have three kids and traveling becomes problematic, it's scary sometimes. It becomes more complex, and the grieving," she explained.
But Angelil ensured that his wife and number one client would be ready in his absence. During the period in which Dion stopped performing to take care of her ailing husband, Dion said that he gave her a crash course on how to navigate her career on her own. "We talked a lot and I took notes every day. I had my Post-its and my crayons and my book, and everything he wanted or questioned, or he thought of, I wrote it down," she said.
Angelil also meticulously planned his public funeral, which was held at Montreal's Notre-Dame Basilica. "I reassured him it was going to be done his way — he chose the songs at his funeral, the way he wanted it, everything to a T. And I respected that," Dion said.
Dion also said that helping her children through the grieving process is her "first priority." She encourages Rene-Charles, 16, and their twins, Nelson and Eddy, 6, to "communicate with their Papa."
"We kiss him every night. We have a little ritual where we say goodnight to him with a little picture. Then the kids talk to him. And they write words, put them in balloons and we send the balloons to the sky," Dion said.
As for whether she's thought about moving on romantically, Dion is firm. "Now it is definitely too soon for me. I am definitely in love with him (Rene), married to him," she said.
"He's the love of my life. It's very difficult for me to see myself with another person. The love that I have for him, I live it every day. And as a woman, we do have emotions and feelings that come and go. And it's always with him," she added.
Angelil's long illness also provided Dion with the time to come to terms with life in his absence. When he finally passed, Dion was relieved that his suffering had come to an end. "I said, 'It's enough, it's enough of suffering. You gave so much, you don't deserve that,'" she said, adding, "'I'm fine, the kids are fine, OK, everything is going to be OK. You taught me, you taught me well. I'm going to use it.' And that's what I do every day — so Rene will never die."