The Reason Tonya Harding Went To Jail Isn't What You Think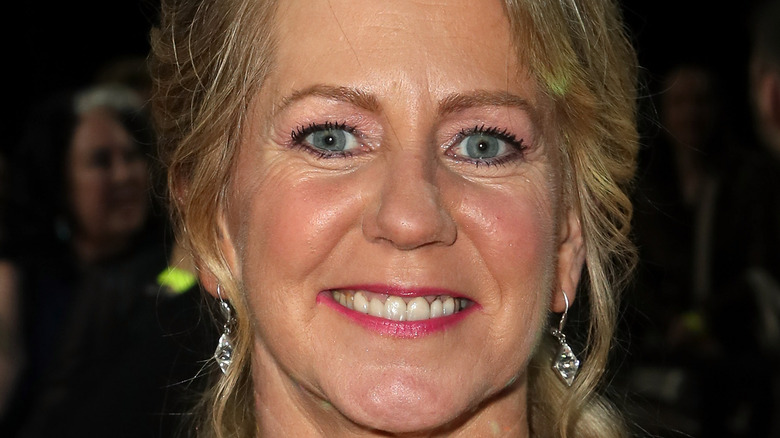 David Livingston/Getty Images
The following article contains allegations of domestic violence.
Throughout the '90s, former figure skater Tonya Harding made constant headlines, both as being a record-breaker during the U.S. National Figure Skating Championships in 1991 and being involved in an attack on her teammate, Nancy Kerrigan, in the same competition in 1994. Although Harding herself didn't hire or orchestrate the attack, as her ex and bodyguard convinced Shane Stant to do it, per Biography, she forever became the name and face associated with it. It was also enough so, as she was eventually permanently banned from competing and coaching skating.
Following the release of the 2017 film "I, Tonya" and an in-depth profile with Harding in The New York Times, the conversation about Harding's true involvement and legacy began to shift. Despite the changing discourse regarding Harding and the Kerrigan attack, the fallen figure skater still has spent some time in jail. Here is a breakdown of Tonya Harding's record of run-ins with the law over the years.
Tonya Harding went to jail for domestic violence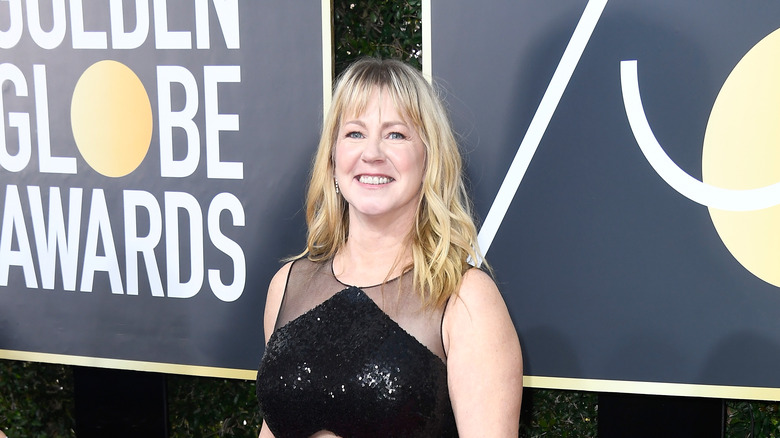 Frazer Harrison/Getty Images
A couple years after the Nancy Kerrigan attack — which she did not go to jail for (more on that below) — Tonya Harding was arrested in 2000 for domestic violence, after an altercation with then-boyfriend Darren Silver. According to the Los Angeles Times, the police report described Harding as "hooking [Silver] like Mike Tyson." She spent three days in jail, with more probation time earned, per Seattle Pi.
However, the film "I, Tonya" also revealed more about Harding's own past of alleged domestic abuse from her mother and ex-husband Jeff Gillooly. In 2019, Harding spoke with the University of Oregon about her difficult past. "The feeling of not being good enough is always there. It doesn't go away. Prior to meeting Joe [Jens Prince], who is my husband, I dated many men and each one of them was abusive. I attracted weirdos; it's the only way I can say it. But I finally met the man of my dreams," Harding said.
Tonya Harding was charged for Nancy Kerrigan's attack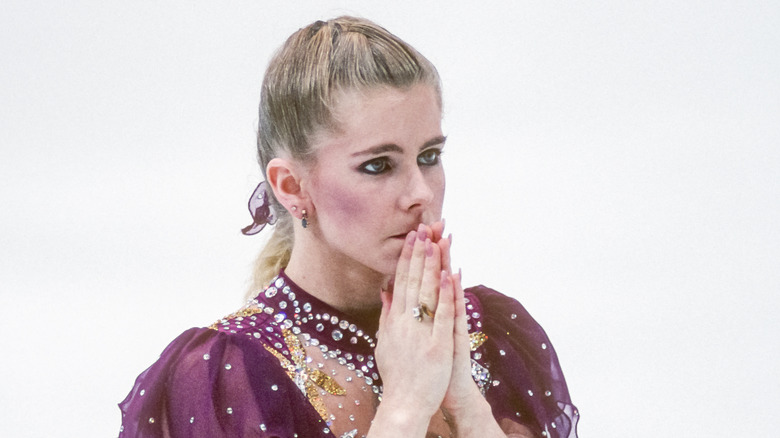 David Madison/Getty Images
According to Biography, Tonya Harding wasn't affiliated or suspected of Nancy Kerrigan's figure skating attack, until her ex-husband, Jeff Gillooly, told the FBI she was a part of it — despite Harding's frequent denials. "Despite my mistakes and rough edges, I have done nothing to violate the standards of excellence in sportsmanship that are expected in an Olympic athlete," Harding said at the time.
Although Harding was the only one in the case who didn't serve physical time in jail, she still was charged with conspiracy to hinder prosecution, with a required fine and probation. In 2018, she told ABC News, "The media had me convicted of doing something wrong before I had even done anything at all, before I had talked to anyone, before I get out of bed. I'm always the bad person. Is it a challenge from the Lord to see how far I can be pushed until I break and become nothing?"
If you or someone you know is dealing with domestic abuse, you can call the National Domestic Violence Hotline at 1−800−799−7233. You can also find more information, resources, and support at their website.