​Did Gisele Bundchen Make Tom Brady Bail On White House Visit?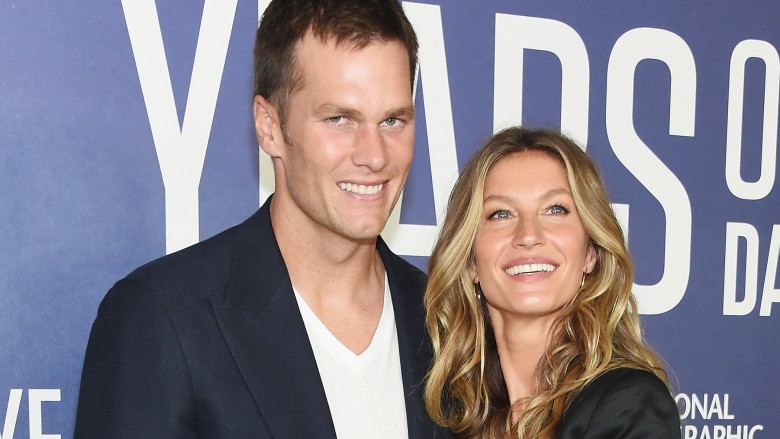 Getty Images
Gisele Bündchen may be telling her husband Tom Brady to keep his distance from Donald Trump.
Brady, who was once a vocal Trump supporter, raised eyebrows this week when Brady failed to join his team for their post-Super Bowl victory trip to the White House.
In a written statement explaining his absence, Brady said, "Thank you to the President for hosting this honorary celebration and for supporting our team for as long as I can remember. In light of some recent developments, I am unable to attend today's ceremony, as I am attending to some personal family matters."
Of course, fans of the football player will know that his mother is currently battling cancer. He may have just wanted to spend some extra time with her. It's also possible, however, that his wife simply didn't want him cozying up to Trump.
As the Patriots prepared to be welcomed into the White House, Bündchen promoted an anti-Trump protest on Twitter, writing, "On April 29 in Washington, DC – March for climate, jobs, and justice. To change everything, we need everyone." It looks like that post has since been deleted, but multiple outlets were able to snag a screenshot before it was taken down.
While it's hardly proof that she influenced Brady to drop out of the appearance, it does further enforce the belief that the supermodel is not a Trump fan. After all, Brady has previously said, "I talked to my wife, she said I can't talk about politics anymore. I think that's a good decision, made for our family."
In the past, Brady and Trump seemed to have had a bit of a bromance. In fact, the newly-elected President credited the New England Patriots quarterback with helping him win the Massachusetts primary back in 2016.
In an interview with The New York Times (before he labeled them "fake news"), Trump said, "Honestly, in that part of the world, a reference like Tom Brady saying 'Trump's the biggest winner, Trump is a friend of mine,' that makes an incredible difference. Tom Brady is a great friend of mine. He's a winner and he likes winners."
While we can't speak for Trump, we'd bet that he was more than a little upset that his pal Brady couldn't make it to Washington.