The Touching Way Vanessa Bryant's Daughters Motivate Her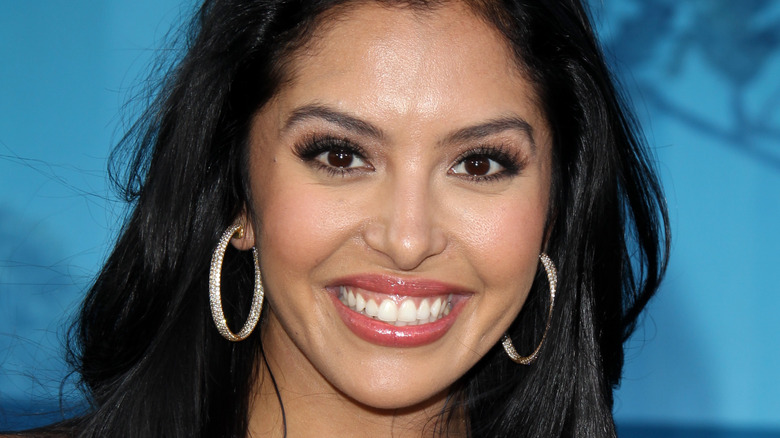 Kathy Hutchins/Shutterstock
Although 2020 was a tough year for nearly everyone, considering the global coronavirus pandemic, it was extra difficult for Vanessa Bryant. The death of her husband, NBA legend Kobe Bryant, and their 13-year-old daughter Gianna Bryant, shocked and devastated the world. Not only was Bryant's passing sudden as he and daughter Gianna died in a helicopter crash on their way to Giana's basketball tournament (via CNN), but it also occurred only six months after the birth of the couple's youngest daughter, Capri.
And while the couple did have their fair share of issues throughout their marriage, they had worked past that and were in a happy place. The tragedy left Vanessa to raise her three remaining daughters — Natalia, Bianka and Capri — as a single mother. And not only that, but only months after her husband's death, Vanessa also had to deal with hurtful accusations from her estranged mother. But Vanessa has managed to stay strong despite all of her recent hardships, and she says it all has to do with her daughters.
The power of love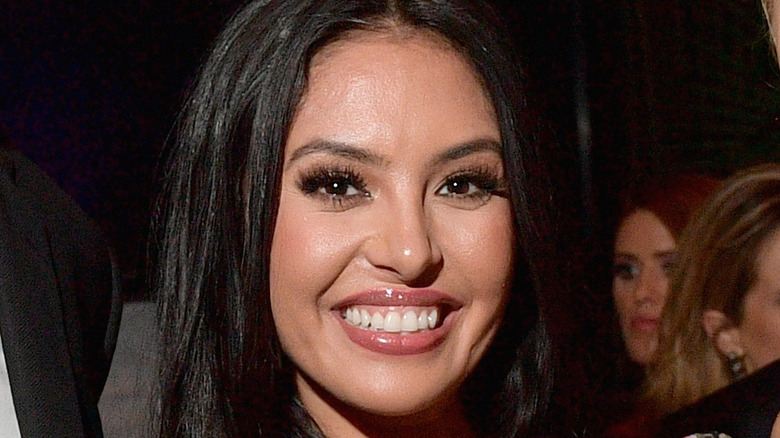 Matt Winkelmeyer/Getty Images
In an exclusive interview with People in March, Vanessa Bryant credited her daughters for giving her the strength to move on. "Helping my girls navigate through this heartache is important to me," Bryant said. "Making sure that they know that they are loved, supported and important is what motivates me."
Bryant discussed the persistent grief she feels but said she doesn't let it get in the way of her ability to be there for her daughters. "This pain is unimaginable, [but] you just have to get up and push forward," Bryant continued. "Lying in bed crying isn't going to change the fact that my family will never be the same again. But getting out of bed and pushing forward is going to make the day better for my girls and for me. So that's what I do."
Bryant went on to credit her eldest daughter, Natalia, who is 18 years old, for being her "right hand woman," and helping Bryant navigate their loss. She also praised Natalia for her many accomplishments, like graduating from high school, while juggling the grief of losing her father and younger sister. "I'm extremely proud of Natalia," Bryant said.
How Vanessa Bryant found strength through social media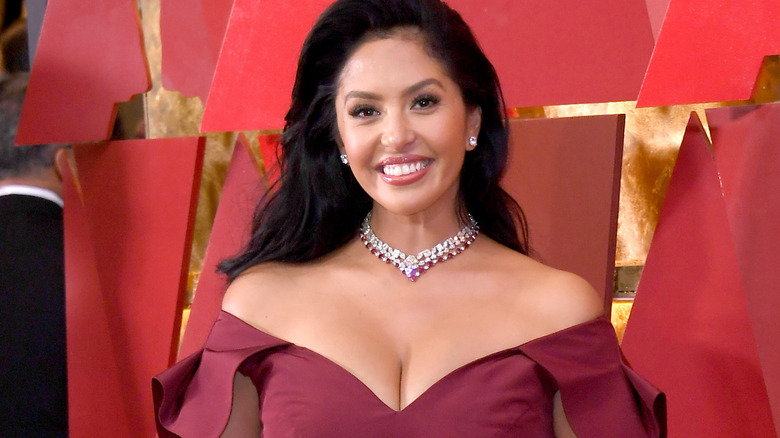 Kevork Djansezian/Getty Images
Instead of closing herself from the world in the aftermath of her loss, Vanessa Bryant has been incredibly open on her Instagram, giving fans an intimate portrait of her life, good, bad, and ugly.
From posting images of the late Kobe and Gianna, to snapshots of her having fun with her friends, including couple Ciara and Russel Wilson, to documenting big moment's in her daughters' lives like Natalia starting school at USC (via E! News), Bryant has used her Instagram as an outlet for her emotions. She told People that she hopes her candidness can help others who're in similar situations.
"I've had fans reach out and message me on Instagram to tell me that they look forward to coming to my page to see my girls and I smile," she said. "That it gives them hope that they can get through whatever tough things they're going through. Or, to thoughtfully share their stories of hardships. We've all experienced pain and suffering in different ways and have learned to cope in different ways."