​Goldie Hawn Praises Kurt Russell On Guardians 2 Performance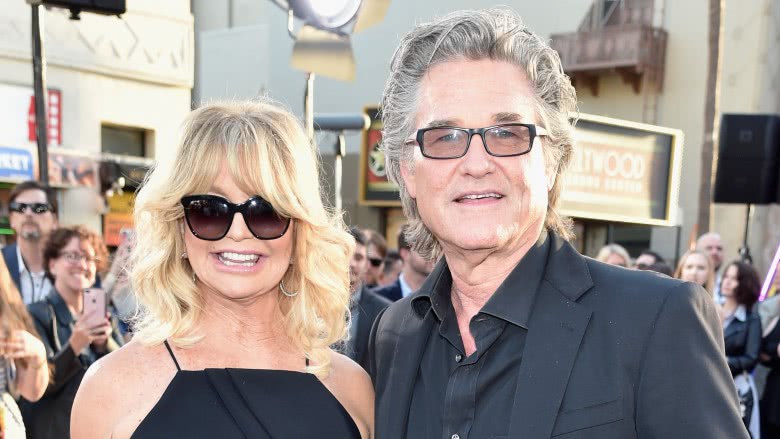 Getty Images
Some talent is so undeniable that you don't even have to see it to believe it! At least, that's how Goldie Hawn feels about anything her long-time partner, Kurt Russell, does!
The 66-year-old actor made an appearance in Marvel's Guardians of the Galaxy Vol. 2, and 71-year-old Hawn didn't miss the opportunity to gush over her man at the Hollywood premiere.
On the purple carpet at the Dolby Theater, she told Entertainment Tonight, "I'm always proud of him, and I'm proud of him with this [film], but I haven't seen the movie yet!"
When Russell added that Hawn was being "honest," she shot back, "He's never bad." And she should know—the two have been together for more than three decades! They even starred in the 1987 hit Overboard together.
Interestingly enough, that film is now being remade with Anna Faris, the wife of Russell's Guardian co-star Chris Pratt. Faris is set to take on Russell's role, while Mexican actor Eugenio Derbez will breathe new life into the part formerly played by Hawn.
So, will Russell and Hawn be making a cameo in the reboot? Well, it doesn't seem likely. "Watch television! It runs every week," Hawn told ET of the original film. "It's on a loop, so they don't need us to pop in."
However, unlike his lady love, Russell may be interested in popping in for the new film—if he was offered the right amount of money. "I can be bought cheaply, so throw a number out there," he said with a laugh.
Guess we'll just have to settle for seeing Russell in Guardians of the Galaxy Vol. 2, which hits theaters May 4, 2017.