Report: Ronda Rousey Engaged To Travis Browne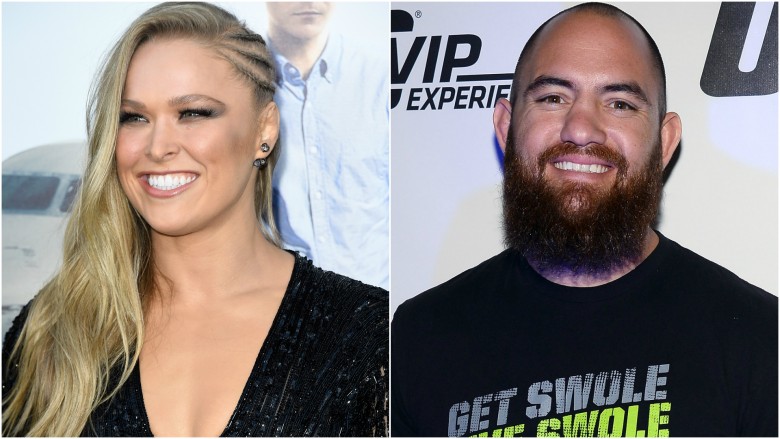 Getty Images
This just in... Ronda Rousey is getting married!
TMZ reported that the UFC star is engaged to her longtime boyfriend and fellow UFC fighter Travis Browne. According to the gossip site, Browne proposed beneath a waterfall in New Zealand. Why'd he choose that spot? "It felt like the right place to do it," Browne said.
Rousey also stated that she'd love to get married soon but hasn't set a wedding date yet.
TMZ spoke with UFC president Dana White about the athletes' engagement, and he couldn't be more pleased about the pair's romance. "I'm very happy for Ronda and I'm looking forward to the wedding," he said.
Rousey and Browne have been dating since 2015 but have remained relatively tightlipped on their romance. Regarding their relationship, Rousey previously told ESPN, "I don't talk about my personal life much. That's why it's called 'personal life.' It's true that Travis and I are in a relationship. I've really enjoyed the time we have spent together and getting to know one another."
This year is shaping up to be a major one for the love lives of star athletes in nearly every sport. In early April 2017, pro-wrestler John Cena proposed to girlfriend Nikki Bella in front of a huge crowd at WrestleMania 33. On April 19, 2017, tennis champion Serena Williams announced that she was 20 weeks pregnant—news that was later confirmed by a representative.
If April's brought us this much great news already, we can't wait to see what the rest of the year will bring.
Congratulations to both Rousey and Browne!