What Happens To Bill O'Reilly Now?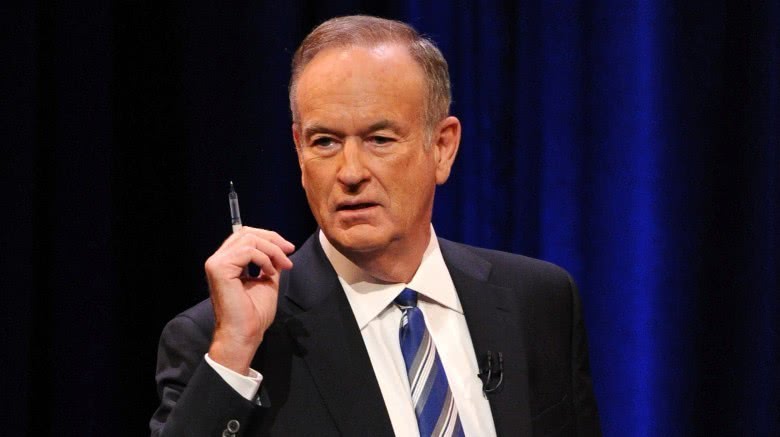 Getty Images
Bill O'Reilly is officially out at Fox News. The firebrand political commentator, who built a brand on straight talk and news without spin, had his contract terminated while he was on vacation in Europe not long after more than fifty advertisers pulled their ad buys for his program The O'Reilly Factor, effectively turning what was arguably the network's flagship show into a lost cause practically overnight.
O'Reilly, 67, spent more than 20 years of his career as a broadcaster on the Fox News Network, where he amassed a sizable following of fans, not just of his nightly show, but of his personality, which he also displayed throughout more than 20 books of which he was an author or co-author. The cancellation of The O'Reilly Factor leaves the anchor rudderless at a time when he stands at the height of his popularity, as the sexual harassment revelations that forced him out the door appear to have done little to darken his reputation with fans. O'Reilly clearly has options, as well as a generous payout on his way. So what's he going to do next? Here are some possibilities.
Continuing to write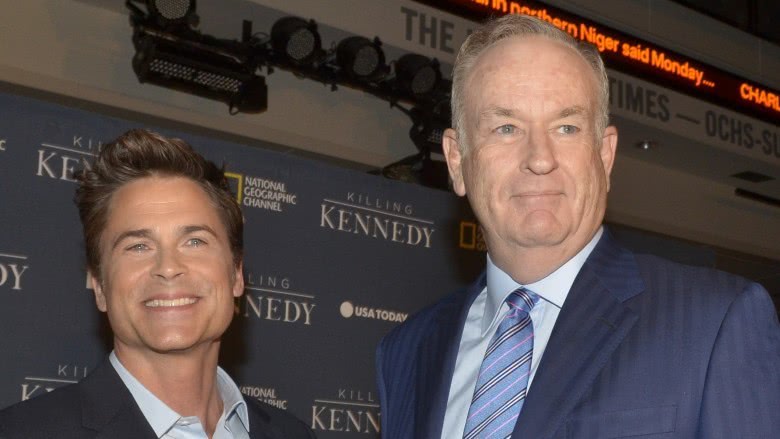 Getty Images
Bill O'Reilly has written enough books to fill a shelf and then some, and even if he were to be banished from TV forever following his Fox News ouster, he would still be a writer with titanic success. Two books with his byline were at the tops of bestseller lists at the start of April, the month his firing came down.
And his books come in many varieties, from historical thrillers to memoirs, fiction, and books aimed at young readers. According to Alexandra Alter with the New York Times, his Killing series of popular histories "typically sell around 1.1 million hardcover copies in the first few months—a staggering figure for a nonfiction title, which quite likely generates around $15 million for his publisher." With that kind of market power, more writing from O'Reilly is practically a given.
Joining a different, much smaller network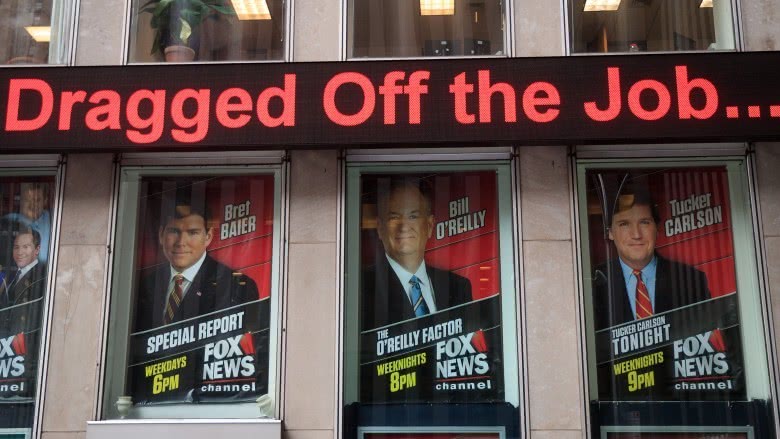 Getty Images
One thing that's definitely not in the cards for O'Reilly is a lateral move to another major broadcast network. In addition to the antagonistic relationship Fox News has with CNN and MSNBC, the sexual harassment allegations that made him impossible to employ at Fox News make him equally unemployable to everyone else, at least out of the options that rely on multimillion-dollar advertising buys to keep the lights on.
Which leaves a different option—a smaller news network, one that's either independently-funded, or funded by advertisers who don't care. There is precedent, particularly in the conservative arena that O'Reilly calls home, like Glenn Beck's outfit The Blaze, or the One America News Network. But joining one of these scrappy media underdogs may be unnecessary, given O'Reilly's immense name recognition.
Starting his own platform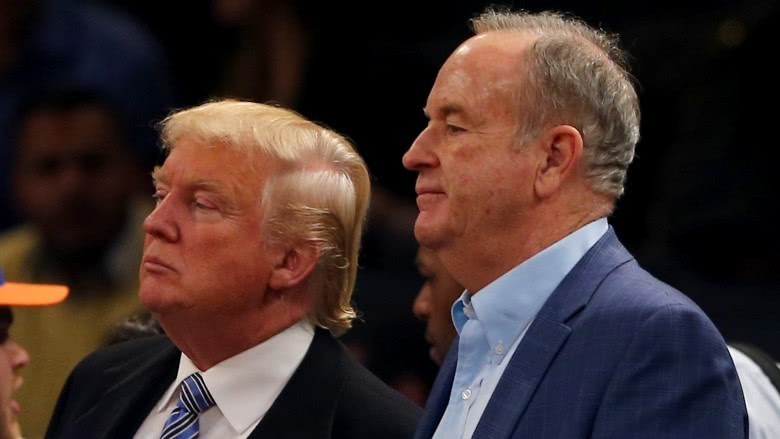 Getty Images
If any media guy could do this, Bill O'Reilly could. As Derek Thompson with The Atlantic has noted, O'Reilly's popularity at the time of his forced exit is without equal. "With 3.15 million average viewers in his last week on television, O'Reilly's audience wasn't merely the largest on cable news," Thompson wrote. "It was as large the average audience of each host in CNN's primetime lineup."
A fan base that large and passionate, that was getting larger up through his final days at Fox News, leaves so many of the ingredients in place for him to create his own media platform. Such an arrangement may be a perfect outlet for the sort of straight-up talk O'Reilly's fans trust and adore, unbeholden to advertisers, shareholders, or anybody else with an opinion other than his. And what could a platform like that look like? Glad you asked.
He already has a podcast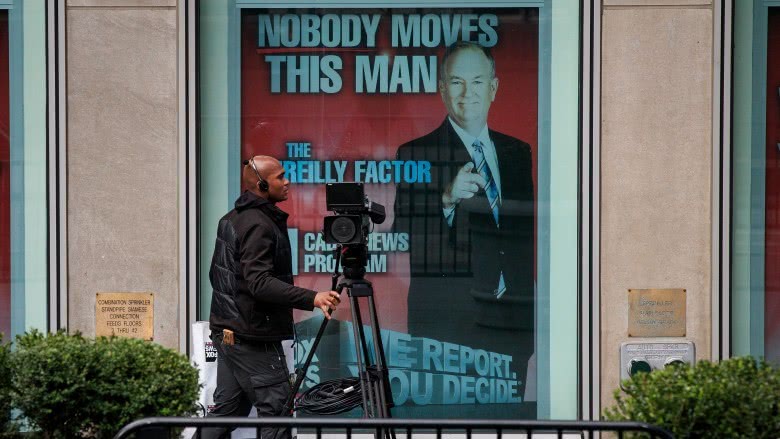 Getty Images
Less than a week after his surprise removal from Fox News, Bill O'Reilly announced he would temporarily make his podcast, No Spin News, free through May 1. The former Fox mouthpiece has actually been recording audio-only podcasts since 2009, although they've previously only been available to "premium members," who pay $4.95/month for access to a "premium content" package that also includes members-only message boards, Bill's daily briefing, and complete access to The O'Reilly Factor archive.
The No Spin News page also says that all revenue collected from the site goes to "The Independence Fund, Haitian Health Foundation, Fisher House and Operation Shoebox." While this podcast has clearly been used previously as a form of ancillary content that O'Reilly used to fund his philanthropy, it is now the most likely stepping stone for wherever he goes next.
His first podcast after leaving Fox News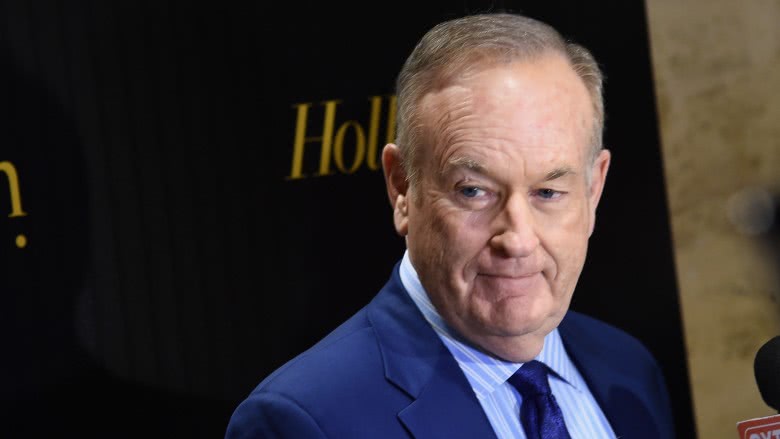 Getty Images
During his "comeback podcast" on April 24, 2017, O'Reilly promised listeners that in time, "the truth will come out" regarding the events that led up to him leaving Fox News. He repeated his disappointment that he's no longer on television, and that he was "surprised how it all turned out," but also said that he couldn't say a lot, because "there's much stuff going on right now."
"But I can tell you that I'm very confident the truth will come out, and when it does, I don't know if you're going to be surprised – but I think you're going to be shaken, as I am. There's a lot of stuff involved here," O'Reilly continued. He left it there, saying he didn't want to "influence the flow of the information," or allow the media to take what he says about the situation and misconstrue it, but he promised that eventually his listeners would know "what exactly happened."
He then got right back to business, delivering what he called "an extended Talking Points Memo," which was a segment lifted from The O'Reilly Factor that covered important topics of the day. In this episode, he covered President Trump's approval ratings, the French presidential election, Ann Coulter at Berkeley, and President Obama's first remarks since leaving the presidency.
The future of the podcast and beyond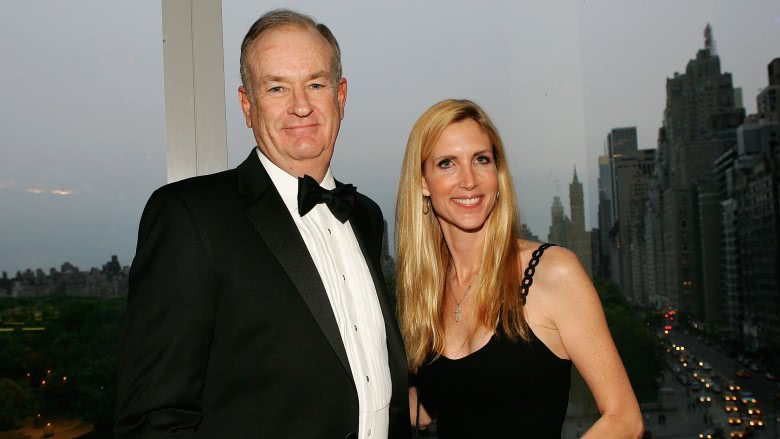 Getty Images
After wrapping up the main part of the program, O'Reilly fielded letters from the message boards. When asked if he was going to continue with the premium membership model, he said that "Premium Membership is skyrocketing," and "Thousands of people signed up when we announced we're going to do these broadcasts every night." O'Reilly plans to build on this momentum, saying, "That's going to be the basis of our presentation going forward."
He also plugged his tour dates, which he said are "selling briskly," for his The Spin Stops Here Tour 2017, which is a live stage show featuring appearances by fellow Fox News personalities, Jesse Watters and Dennis Miller. O'Reilly did not yet address whether he would be changing the business model of the podcast, meaning transitioning it from a 100 percent charitable effort, even though he does plan to scale it up dramatically. As of right now, each daily podcast will be approximately 15 minutes, but O'Reilly projects its growth potential as becoming "a genuine news program" with a longer runtimes as well as guest contributors.
He could go to talk radio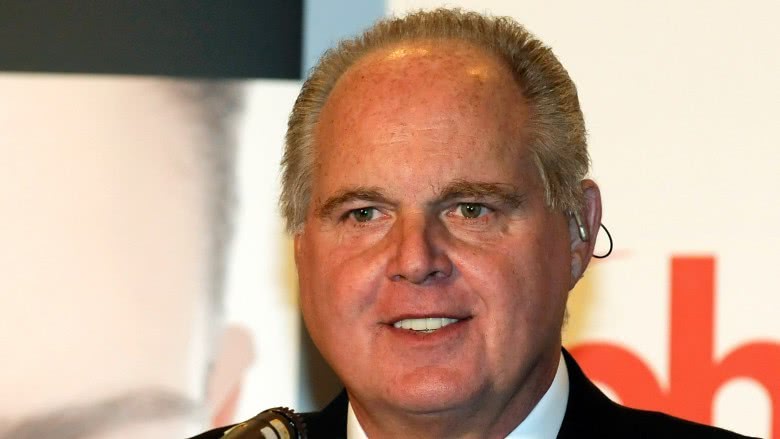 Getty Images
So okay, it's clear that O'Reilly has his strategy with the podcast and tour in place, but why does he have to stop there? Surely, conservative talk radio would love to have him as well, right? Maybe. After all, the AM dial is no longer the destination it once was when Rush Limbaugh popularized the format in the early 90s and talk radio became not only a stomping ground for conservative pundits, but also a propaganda powerhouse for the right wing. People like Sean Hannity, Glenn Beck, and Laura Ingraham all launched their careers over the terrestrial airwaves, but nobody did it in reverse, as O'Reilly would be doing.
And yes, O'Reilly certainly has the audience to step right into his own talk radio show, but the question isn't so much "Will they follow him?" as it is "Have audiences moved on from talk radio in general?" Limbaugh has seen a significant decline in listenership over the past few years, and Michael Savage, another one-time popular right-wing talk host, has admitted to shifting away from politics and into "diverse lifestyle topics" to stay relevant. So, does anyone actually want to hear Bill O'Reilly giving tips for a DIY bathroom remodel? Probably not, which means O'Reilly is likely gauging the remaining relevancy of this medium, and whether it would be worth it to take a chance there at tall.
He could start his own YouTube channel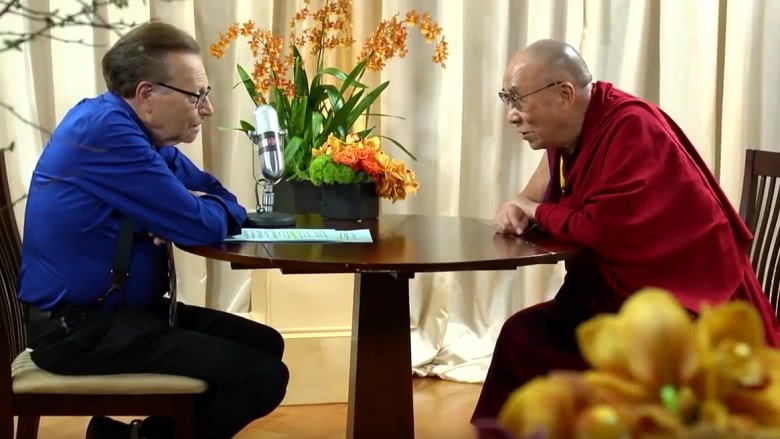 Since talk radio is not likely to be O'Reilly's route, he'll probably either graduate from the podcast or eventually sync it with a streaming service or YouTube. He could create an O'Reilly hour on-demand, complete with subscription fees for premium content, and room for non-O'Reilly programming, like other online platforms such as the progressive TYT Network have aimed to do. After all, he's already got the infrastructure in place with his podcast model, and personalities not half as well-known as him have done the same with less support.
The typical rebuttal here is that after more than 20 years of finding him on cable news, his fanbase may be reluctant to follow him to a non-traditional platform, but you need to look no further than to Larry King to see that it's totally doable. After 25 years on CNN, the suspender-wearing interview legend transitioned almost immediately to Larry King Now, a new show from something called Ora.TV. We guarantee almost no one has heard of that, but like all things web video related, the show is also then hosted free on YouTube where his popular interviews routinely pull in over a million views. It's a brave new world, and O'Reilly is well-poised to make his mark in it.
Meeting the people in person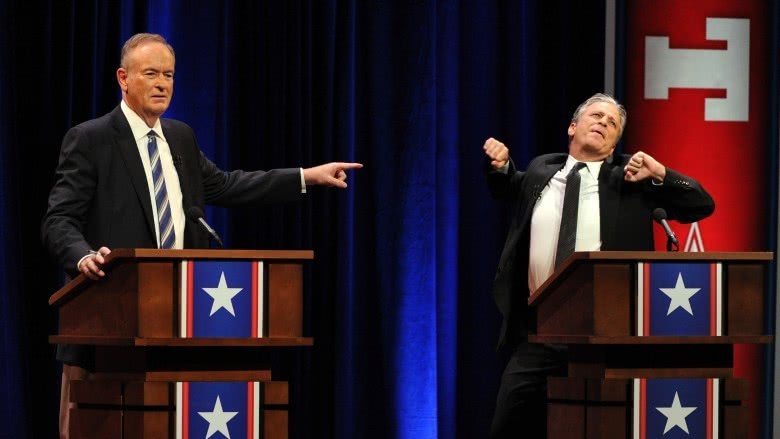 Getty Images
Who says O'Reilly needs a network to reach his fan base when he can do it live? In between network shows, O'Reilly has made a bid in recent years to get a touring stand-up act going. Alongside comedian Dennis Miller and TV personality Jesse Watters, O'Reilly's tour, The Spin Stops Here 2017, has shows still booked around the country throughout the remainder of this year. With an abundance of free time on his hands now, could these sellout shows become more frequent?
It wouldn't have to be a full tour, either. O'Reilly already makes money on the side from lucrative speaking engagements which easily and often command fees in the realm of $100,000. The work would serve the purpose of keeping his voice in the conversation. He spent over two decades building a brand behind a desk, and now he can spend all his time taking that brand on the road—if he wants to.
He is almost definitely not done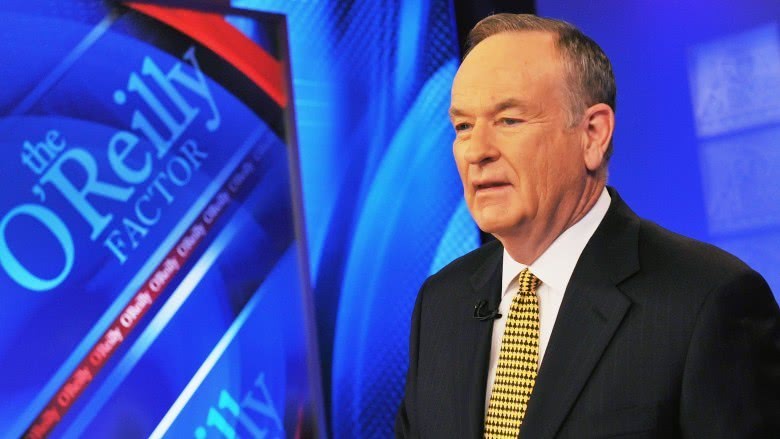 Getty Images
Although he has yet to make an explicit statement on the matter, the least likely thing Bill O'Reilly will do next is retire completely, especially with all the buzz his podcast is creating. Before his exit was confirmed, as the scandal of his sexual harassment allegations was still brewing, he retained the services of Mark Fabiani, a notoriously adept crisis manager, which is not the sort of move one would expect from someone throwing up their hands in defeat. Coupled with his response to the news of his firing, in which he said the news was "tremendously disheartening" but based on "unfounded claims," it leaves an impression that O'Reilly is taking his firing gracefully but not happily, with unfinished business to attend to.