How Lisa 'Left Eye' Lopes Eerily Predicted Her Death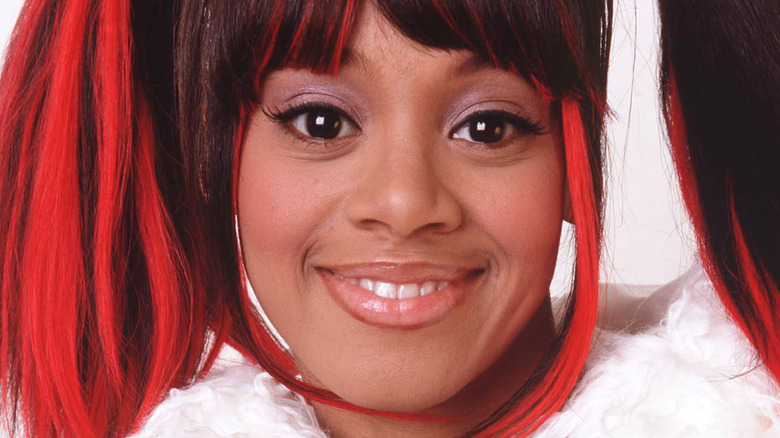 Dave Hogan/Getty Images
Lisa "Left Eye" Lopes will forever be enshrined in the history books as one of the most treasured musicians. The late rapper, who rose to prominence as the wild child of the revered hip-hop-slash-R&B girl group TLC, left behind a legacy that many musicians still aspire to achieve to this day. Scoring a plethora of Grammy and MTV Video Music Awards, along with selling four multiplatinum records with TLC and one platinum record with side project Blaque, Lopes' music touched millions of people around the world and earned her rightful accolades from her unique rap skills and undeniable charisma.
As success increasingly mounted for Lopes and TLC, tensions began flaring up between the trio following the release of 1999's "FanMail," due to Lopes' notably reduced appearances on tracks. The feud, however, was eventually settled and the group performed one last time for MTV's 20th anniversary before Lopes' untimely death in 2002.
On April 25, 2002, Lopes was tragically killed in a car crash while on a spiritual retreat in Honduras. According to The New York Times, Lopes "was at the wheel of a rented Mitsubishi sport utility vehicle and lost control," which then "veered off the road and turned over several times." While Lopes' death came as a shocking blow to the music world, the rapper had eerily predicted her death several weeks beforehand. Read on to learn how Lisa "Left Eye" Lopes came to forecast her untimely fate.
Lisa 'Left Eye' Lopes was involved in a car accident weeks prior to her death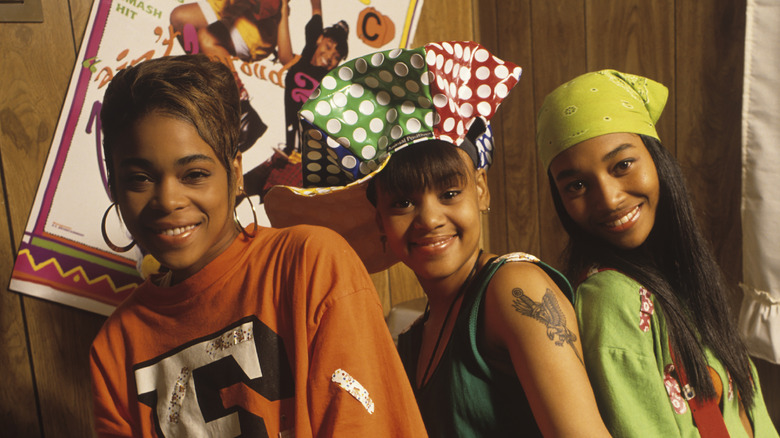 Tim Roney/Getty Images
Around two weeks before her tragic death, Lisa "Left Eye" Lopes was involved in a car accident (also in Honduras) that took the life of a 10-year-old Bayron Isaul Fuentes Lopez. The child was fatally struck by Lopes' van when he "suddenly stepped off the median," according to the New York Post. Instead of calling the police, however, Lopes and co. assumed responsibility and paid the boy's family "$3,700 for the child's medical care and funeral, and also gave the boy's family about $925," per the outlet. The boy's mother, Gloria Fuentes, noted that "Lisa was an excellent person, the way she treated me and took care of my son" (via People).
Prior to her death, Lopes was notably in a "fragile mental state" and "the death of the boy [seemed] to have pushed her into an even darker mood, according to Dr. Michael Hunter (via Radar). What truly makes this scenario eerier, however, is the fact that Lopes believed a spirit was stalking her weeks prior to her death.
Per Dazed, "In the final weeks of her life, she describes feeling like she's being followed by a spirit," while the rapper also noted, "His last name was Lopes" — an ominous foretelling of her future. The rapper, who was a highly spiritual individual, believed "the spirit that has been following her meant to kill her, but killed the boy instead."
A world in mourning for Lisa 'Left Eye' Lopes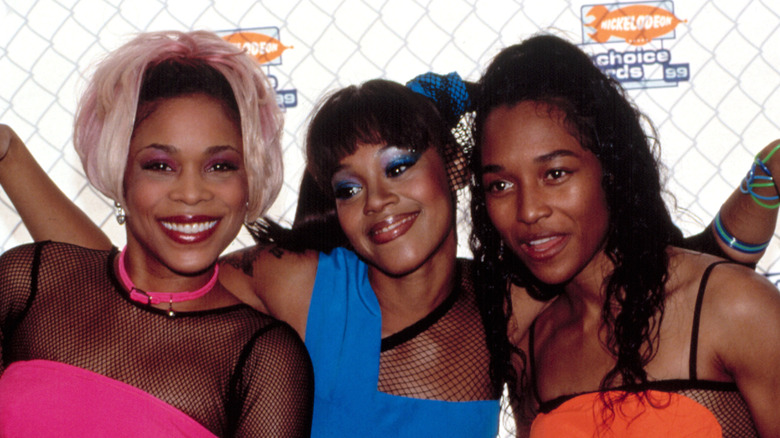 Everett Collection/Shutterstock
Following the death of Lisa "Left Eye" Lopes, tributes poured in from all around the music world. In a 2002 interview with CNN, TLC members Rozonda "Chilli" Thomas and Tionne "T-Boz" Watkins opened up about Lopes' death. "She was our sister, you know?" Thomas told the outlet, reiterating that "no matter what we went through, we're sisters." She then mentioned that "sisters argue, and they kiss and make up and that's just how our relationship was." Watkins chimed in, noting that Lopes "will never be replaced."
Then-President and CEO of Arista Records Antonio "L.A." Reid stated, "No words can possibly express the sorrow and sadness I feel for this most devastating loss," adding that Lopes was "a gifted and talented musical inspiration" and "like a daughter to him."
One year after Lopes' death, her family founded the Lisa Lopes Foundation, which, according to their website, ​​"is dedicated to assisting families in need, while empowering individuals with the tools to live a more self-sufficient and healthy lifestyle." Highlighting Lopes' affinity for mental, physical, and spiritual alignment, the foundation serves to educate those on clean eating, local farming, and ultimately leading healthier lives.