Katy Perry Not A Fan Of Starbucks Unicorn Frappuccino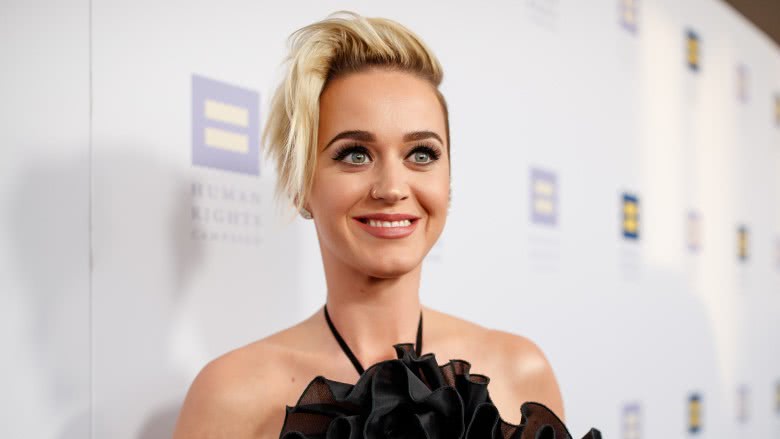 Getty Images
The Starbucks Unicorn Frappuccino Blended Beverage has become a viral sensation. Described by the java juggernaut as "a color-changing, flavor-changing, sweet and pleasantly sour spectacle, here for only a few days," celebrities have jumped at the chance to try it.
In a video posted to Snapchat, captioned "I couldn't handle drinking my own blood," Katy Perry sips the sweet-and-sour concoction then slowly spits it out.
Us Weekly points out that other celebs have also piled on the Unicorn Frapp hate, with Stephen Colbert saying it only got it's name because "Sugary Affront to God" was already taken.
Jimmy Kimmel called it an "abomination" and said it "looks like a windbreaker from the '80s."
And it wasn't just celebrities that got swept up in a wave of unicorn dust. A Starbucks barista, Braden Burson, posted a since-deleted video to Twitter pleading with customers not to order it. According to People, he said, "Today, it came out, and I have to tell you, PLEASE DON'T GET IT. I have never been so stressed out in my entire life, it has been insane! I have unicorn crap all in my hair and on my nose. If you love us, as baristas, DON'T ORDER IT!"
"It's so difficult to make! And people were coming in, left and right, drive thru and in the front! So, for the love of God and everything that is good: Don't. Get. The. Unicorn. Frappuccino," he continued.
But the sugar-swirled beverage hasn't gotten only negativity. People also reported that one customer actually used her drink to announce to her husband—and all of Twitter—that she is pregnant.
With a whopping 59 grams of sugar in the 16 oz. "Grande" size, which Buzzfeed points out is more than twice the amount of a Hershey's Milk Chocolate Bar, the Unicorn Frappucino is definitely a guilty pleasure that clearly wasn't intended to become a regular part of people's morning routine.
Available for only four days, the Unicorn Frappuccino has certainly stirred up the buzz for which it was most likely created.