Kanye West Confirms What We Suspected All Along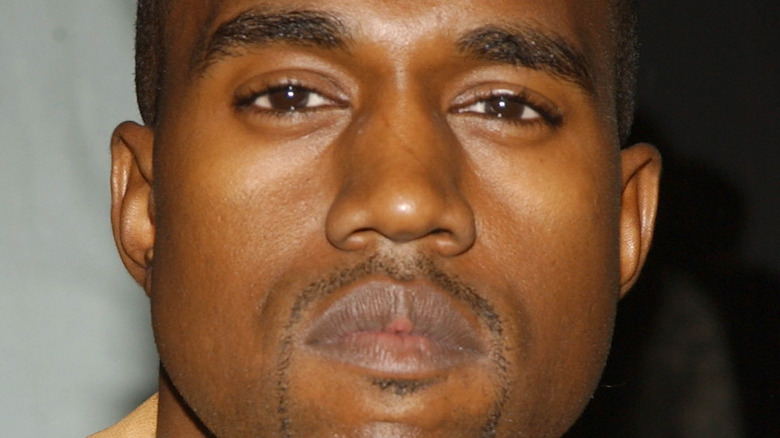 s_bukley/Shutterstock
Kanye West and Kim Kardashian were friends for many years before they decided to take their relationship to the next level. The two ended up dating and falling in love, becoming engaged in 2013. In typical Kanye fashion, the rapper went all out for the special day; he got down on one knee at AT&T Park in San Francisco in front of a 50-piece orchestra, and his wife's closest family and friends, according to Showbiz Cheatsheet. Kanye presented Kim with a 15-carat, cushion-cut diamond worth some $8 million, according to Brides. On May 24, 2014, Kim and Kanye exchanged vows in Florence, Italy, according to the Los Angeles Times. The star-studded event knew no financial bounds, and had an estimated cost of just under $3 million, according to E! News.
Over the next seven years, Kim and Kanye would welcome three children (they welcomed their first daughter, North, a few months before they got engaged), buy some property, travel to exotic locations, and become one of the biggest power couples in the world. However, many wondered about the status of their relationship and divorce rumors hit a fever pitch in January 2021. At the time, a source told Page Six that Kim was "done" with Kanye. About a month later, TMZ reported that Kim had filed for divorce. So, what ultimately caused Kim and Kanye's marriage to crumble? Read on to find out.
Kanye West's new album gives insight into his marriage with Kim Kardashian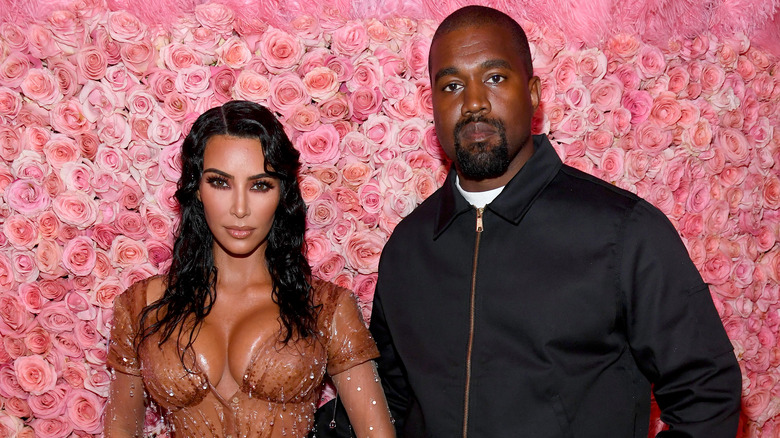 Kevin Mazur/mg19/Getty Images
Many fans have found themselves wondering what really went wrong between Kim Kardashian and Kanye West, and his new album "Donda" gives us some pretty clear clues. "There were things that happened in their marriage that Kanye regrets. He wasn't always the best husband. He knows that he hurt Kim. He will always love her though," a source told People magazine. One track in particular, "Hurricane," appears to be Kanye's confession. According to People, the lyrics suggest that Kanye cheated on Kim after their second child was born. "Here I go actin' too rich / Here I go with a new chick / And I know what the truth is / Still playin' after two kids / It's a lot to digest when your life always movin'," he raps. Of course, Kim stayed with Kanye after this, as the couple welcomed two more children together — albeit via surrogate — in the years that followed.
A source told Page Six that "Hurricane" is sort of like Kanye's "testimony of everything he did wrong and taking accountability for their marriage breakdown." The lyrics also suggest that Kanye has never spent a night at the mansion that he and Kim had completely renovated. "Architectural Digest, but I needed home improvement / Sixty-million-dollar home, never went home to it / Genius gone clueless, it's a whole lot to risk," Kanye raps.
Are Kim Kardashian and Kanye West really over?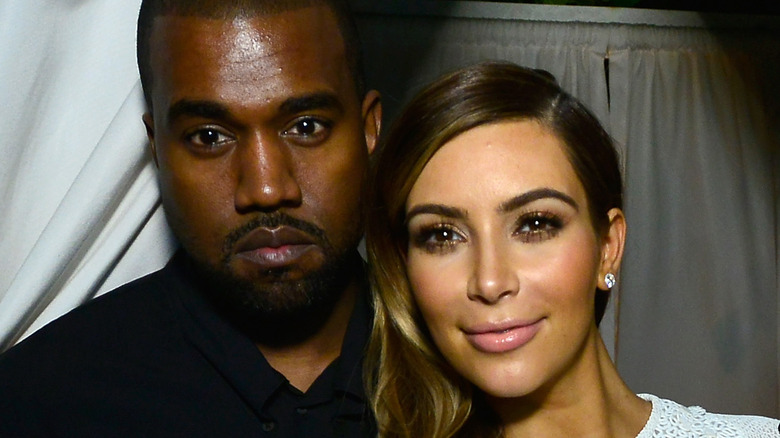 Eugene Gologursky/Getty Images
Kim Kardashian and Kanye West nearly broke the internet at Kanye's listening party for his "Donda" album. Not only did Kim show up to the event, but she wore a wedding dress when she joined him at Soldier Field in Chicago, according to TMZ. The outlet was also able to confirm that Kim and Kanye aren't getting back together; Kim is just very supportive of her ex's career, apparently. 
A source echoed this in an interview with People magazine, also confirming that Kim and Kanye weren't going to call off their divorce, regardless of how things might have looked at the listening party. "They have come a long way since Kim filed for divorce. It's taken them months to get to this point. Kim is happy that they get along and that things are amicable," the source explained, adding that "filing for divorce was always the most difficult decision for Kim. She only filed because they had issues that they couldn't solve. She will always love Kanye though."