West Wing Actor Dule Hill Engaged To Jazmyn Simon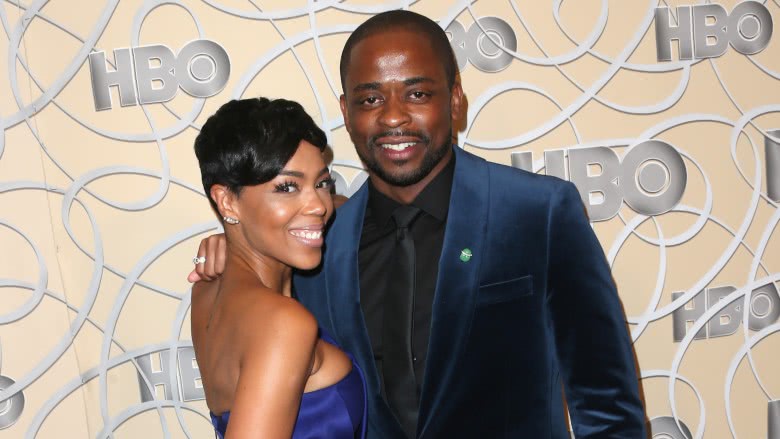 Getty Images
Congratulations are in order for West Wing (1999-2006) star Dulé Hill and his now-fianceé, actress Jazmyn Simon.
On April 20, 2017, Hill, 41, announced the big news on Instagram with a collage of Simon and him. According to Hill's choice of hashtags, their engagement actually isn't brand new. Simon apparently proposed on April 14, 2017 and simply waited to share this major relationship milestone. In the photos, Simon shows off the big rock that Hill gave her—and it'll make you green with envy.
"Step by step, hand in hand, you & me, lock & key," the Psych (2006-14) actor wrote, adding the hashtags ""#IAintNoFool #SheSaidYes #041417 #ItWasAREALLYGoodFriday #ForeverGrateful #WeGonRentTheMoonAndFillItWithRosé #ILoveYouJaz."



While we don't know any of the details for sure, judging from the photos, we know that a hot balloon was involved—but whether Hill proposed before or after a romantic ride in the sky, we'll have to wait to find out. After Simon said yes, the two shared what look like mimosas to celebrate their engagement.
Simon previously shared how the two lovebirds met during an interview with Hallmark Channel's Home & Family (via E! News). "I was supposed to be in Miami for two days to shoot the Ballers pilot and my two days turned into two weeks because I was at the end of the second day and my scene got bumped," Simon explained. "And so he came and I went to set and I saw him, just me and him at the end of the table, and I was like, 'Oh, I know you. You're Dulé!' And I went and we exchanged numbers and the rest is history."
So, are kids in the future?
Well, judging by a recent photo of Simone's Instagram account, we'd say talk of having children is off the table for now.



Congratulations again to Hill and Simon! If their proposal was that spectacular, we can't wait to see how extravagant their wedding will be!