How Are The Reviews Of Kristen Stewart As Princess Diana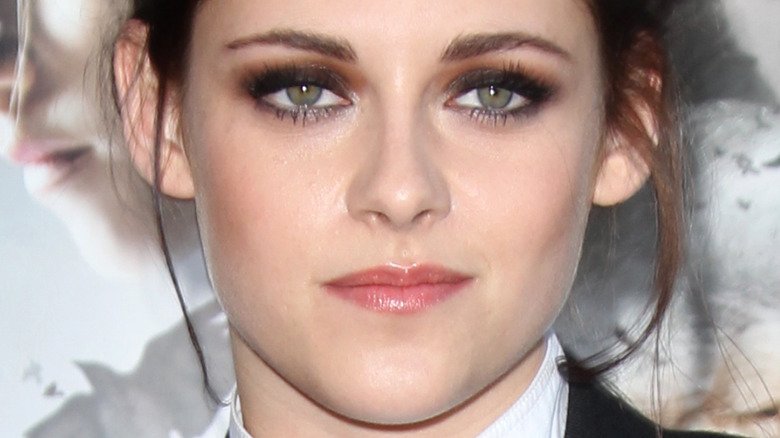 Kathy Hutchins/Shutterstock
Back in June of 2020, it was announced that Kristen Stewart would take on her latest role, appearing in a film called "Spencer." The "Twilight" actor was cast as Princess Diana, according to Deadline, and would completely transform into the Princess of Wales for the highly-anticipated movie directed by Pablo Larraín. "Kristen is one of the great actors around today. To do this well, you need something very important in film, which is mystery. Kristen can be many things, and she can be very mysterious and very fragile an ultimately very strong as well, which is what we need," Larraín told Deadline at the time, adding that Stewart's roles have been "so diverse it's incredible."
"Spencer" opened at the Venice Film Festival in September, and received a "5-minute standing ovation," according to Insider. Perhaps unsurprisingly, all eyes have been on Stewart, who managed to completely transform into a remarkable version of Lady Di. The film, which tells the tale of Diana's decision to walk away from her marriage to Prince Charles, is set to hit theaters on November 5 — but the early reviews are in. Keep reading to find out how critics are receiving Stewart.
Kristen Stewart is receiving glowing reviews for 'Spencer'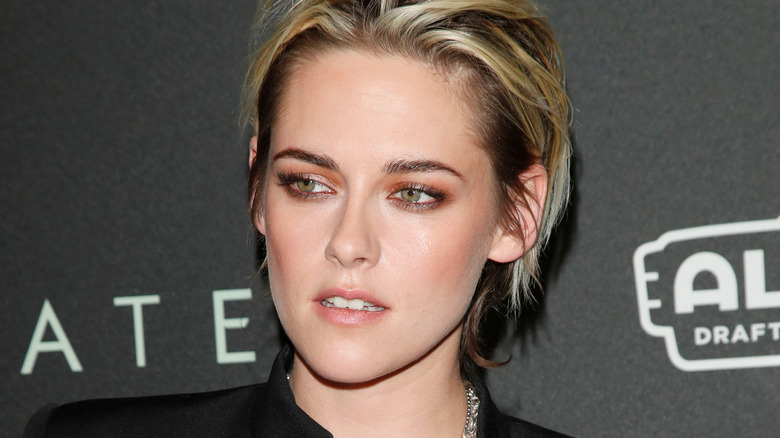 Kathy Hutchins/Shutterstock
When the first photos of Kristen Stewart as Princess Diana were posted online, many couldn't even believe how great she looked, according to E! News. However, looking like Diana and acting like Diana are two different things. Fortunately, it sounds like Stewart really had the chops to pull off both — and she is receiving rave reviews. "Kristen Stewart doesn't just do an impersonation (though on the level of impersonation she's superb). She transforms; she changes her aspect, her rhythm, her karma," reads a review from Variety. 
The Hollywood Reporter had a similar take, praising Stewart for nailing the role. "Stewart's finely detailed work on the accent and mannerisms is impeccable. The camera adores her, and she has seldom been more magnetic, or more heartbreakingly fragile," the outlet reported. Meanwhile, Deadline's Pete Hammond also gave his seal of approval on Stewart. "I can't say enough about Stewart's performance, steering from an impression of an impossibly well-chronicled figure to beautifully achieving the essence of who she was," he wrote.
Stewart's name is already being tossed around in regard to the Academy Awards, too. "Spencer" is "truly the fulfillment of her tremendous promise and will almost certainly bring her the first Oscar nomination of her career," Scott Feinberg wrote for THR.