Mary J. Blige Hits Back At Estranged Husband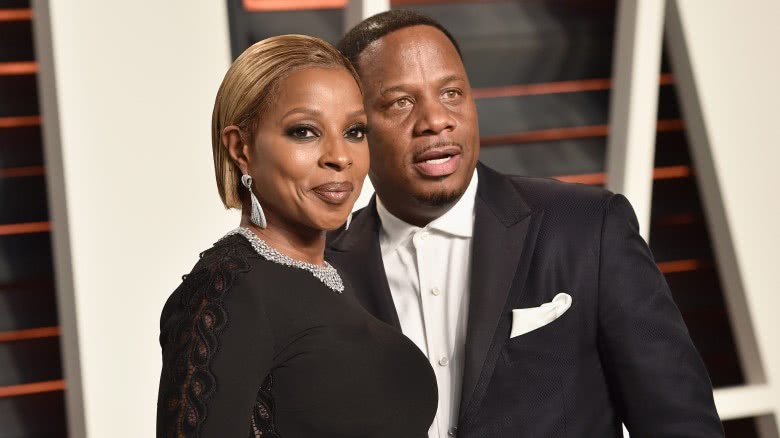 Getty Images
Don't expect to walk all over Mary J. Blige—she won't stand for it.
TMZ reports that the singer, who filed for divorce from husband Martin "Kendu" Isaacs in July 2016 after 12 years of marriage, submitted court documents accusing her ex of spending her money on another woman. Isaacs, who previously worked as Blige's manager, allegedly took more than $420,000 from his estranged wife for "travel charges," but she's adamant that that's simply not the case. The money instead reportedly went to Isaac's girlfriend.
If Isaacs did indeed spend Blige's money on another woman, then the man certainly has some nerve. TMZ previously reported that Isaacs has asked for more than $120,000 per month in spousal support from Blige. The "No More Drama" artist is, understandably, outraged. "I am not responsible for supporting [Martin's] parents and his children from another relationship which he lists as ongoing monthly expenses," she stated.
However, regardless of what Isaacs wants, there might not be any money to take. According to TMZ, Blige's estate is currently "underwater" by about $10 million—and Blige is reportedly the only one trying to salvage their finances.
Blige, 46, opened up about the dissolution of her marriage in a radio interview with Power 105.1 program The Angie Martinez Show. "I can sense that I'm not what you want anymore," she said, referring to Isaacs. "Because now you start throwing questions around like, 'Why don't you cook?' I haven't been cooking. 'Why you don't wear your hair like that?' I never wore my hair like this before ... You start to realize that this man doesn't want you and he's just gone all the time and you're by yourself in the relationship."
"I can't even believe it's this bad. It should be over by now but you know, the games, the games that are being played," she continued. "You know he has the power to make it all go away if he just would stop demanding what he's demanding. And that's not fair to me because he doesn't deserve what he's demanding."
We hope that Blige can get her divorce finalized quickly, so she can move on to bigger and better things.