Gina Rodriguez Is Ready For A Fight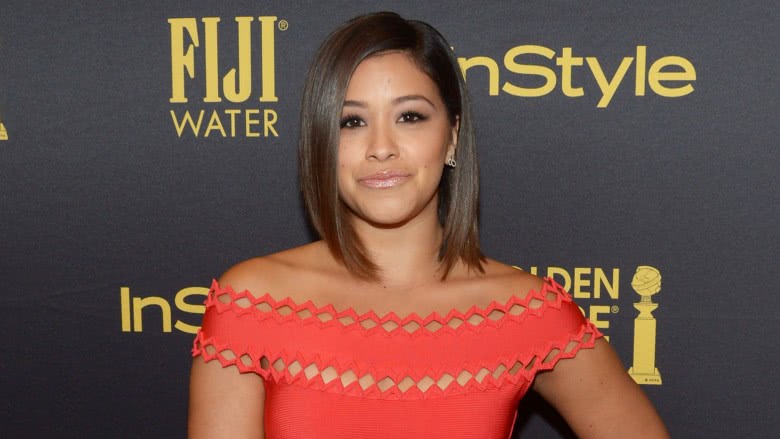 Getty Images
There's so much we don't know about Gina Rodriguez, but boy, do we want to.
The Jane the Virgin (2014-) star visited The Ellen DeGeneres Show on April 21, 2017 and revealed her latest passion: Muay Thai boxing.
"I love Muay Thai. I love fighting. I've been boxing since I've been 3," Rodriguez, 32, told host Ellen DeGeneres. "I wanted to learn something new so I went [to Thailand]."
When DeGeneres asked if Rodriguez would ever get in the ring, the actress responded, "I kind of want to ... I want to do like an amateur fight. I want to fight. I want to see what it's like."
"I'll tell you what it's like, you're going to get kicked in the face," the DeGeneres quipped.
"Or if I'm good, I won't," Rodriguez responded, laughing.
Rodriguez shared photos of her Muay Thai training on her Instagram account back in Dec. 2016, showing the actress in action. And it's clear from one video she posted that Rodriguez definitely has some major moves down.
In another Instagram shot of her kicking her trainer's mitts, Rodriguez posted a lengthy caption regarding her time in Thailand. "No pain, no Muay Thai. I came here to transform," she wrote. "I came here to face my demons and bad habits. I went full force into training and it wasn't comfortable or easy but discipline never is and life never is."
"Everyday I want to grow stronger," Rodriguez continued, "I may fail but I will try. Everyday I want to grow wiser, I may fail but I will try. Life knocks you down and it can hurt but that has never stopped me before and so I repeat no pain, no Muay Thai."
Rodriguez previously opened up about her love of boxing in an interview for Women's Health's May 2016 issue. "My father was a referee for boxing, so I grew up boxing since I was three. I got the scars to prove it! Which I am not proud of because I do not have feminine hands," she joked. "But strength – inner strength – the idea that you can protect yourself and never have to use it, the idea that it doesn't matter what size I am, inside is so strong. Mind over matter is so strong. It's something you learn in the ring, you can't give up."
We have nothing but respect for Rodriguez—the woman's tough!