Abby Elliott Opens Up About Wedding To TV Writer Bill Kennedy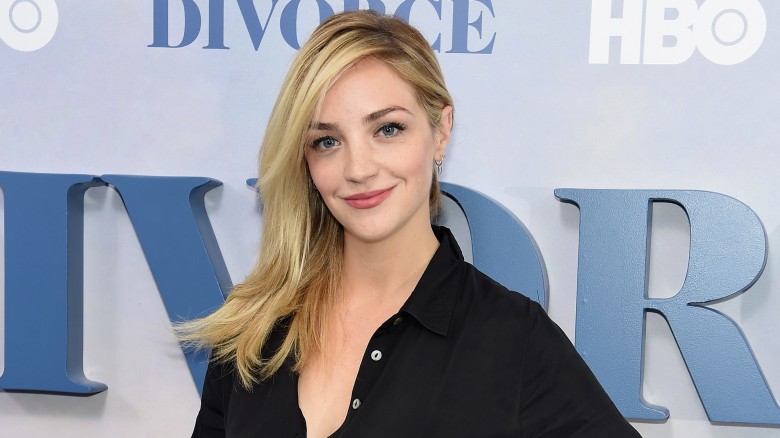 Getty Images
The Odd Mom Out (2015-) actress married House of Cards (2013-) writer Bill Kennedy in Sept. 2016, but we're just now getting the juicy details about their gorgeous wedding.
Abby Elliott opened up to Martha Stewart Weddings about getting married in a Connecticut church with a bridal party of 16 close family members and friends. And while you may have expected the comedian to throw an unconventional affair, it turns out Elliott and Kennedy instead opted for a rather traditional ceremony. They even avoided seeing each other on their big day before Elliott walked down the aisle.
"We didn't have a first look, so the first time we saw each other was at the church," Elliott, 29, told the magazine. "And he made sure not to talk to me before the wedding or before bed the night before."
But it turns out their priest slipped a few jokes into the ceremony—though they were likely unintentional. "He definitely called the best man the 'breast man' at some point. Then he introduced us as 'Mrs. and Mrs.,'"Elliott explained. "We just laughed it off."
After the ceremony, Elliott, Kennedy, and their 170 guests retreated to the home of Elliott's parents for a fun reception, where they dined on, among other foods, mac-and-cheese balls, a nod to the meal Elliott and Kennedy shared the first time they met, and a raw bar, reminiscent of the oysters they ate on their first official date.
Elliott and Kennedy met on the set of the 2014 film Sex Ed, but it took another year for the two to start a romance. Another year later, Kennedy set up an extravagant proposal, decorating their apartment with candles and flowers—prompting an "Of course!" from the SNL (1975-) alum.
Turns out Elliott had been planning their wedding before he'd even popped the question. "I knew I wanted to marry Bill right away," Elliott admitted to Martha Stewart Weddings. "I had a secret Pinterest board with our wedding all planned out."
Congratulations to the newlyweds! We hope they're enjoying their first year of marriage.