Report: Happy Days Actress Erin Moran Dead At 56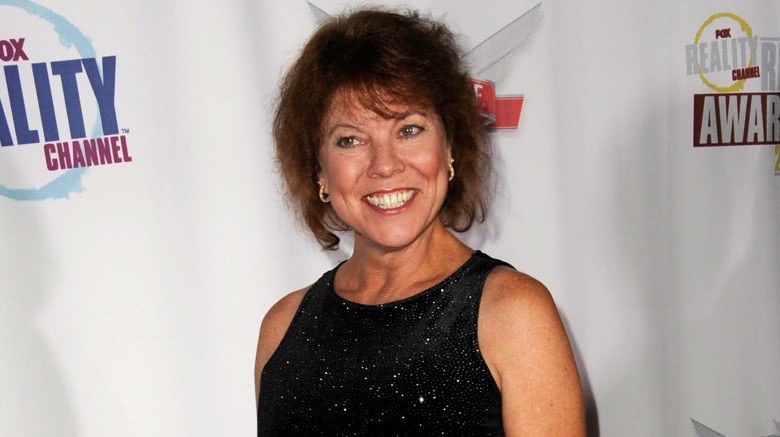 Getty Images
Erin Moran has reportedly passed away.
According to TMZ, Indiana police received a 911 call at 4 p.m. on April 22, 2017 regarding an "unresponsive female." When EMTs arrived on the scene, they found Moran's body, but she was reportedly already dead. The cause of death is not yet known. An autopsy is pending.
Moran is best known for her portrayal of Joanie Cunningham, the younger sister of Ron Howard's character, in Happy Days (1974-84) and in Joanie Loves Chachi (1982-83) alongside Scott Baio. The actress, who was only 56 years old at the time of her passing, also snagged roles in shows like The Love Boat (1977-87), Murder, She Wrote (1984-96), and The Bold and the Beautiful (1987-). In 2008, she took part in VH1's Celebrity Fit Club.
According to E! News, Moran faced some hard times in recent years. In 2012, she was reportedly homeless, living in hotels after her mother-in-law kicked her out of her mobile home due to her alleged "hard-partying ways." That same year, Moran received a royalties check of $65,000 from a Happy Days lawsuit.
Some of Moran's former co-stars have commented on the actress's death.
Howard tweeted, "Such sad sad news. RIP Erin. I'll always choose to remember you on our show making scenes better, getting laughs and lighting up tv screens."
Henry Winkler, who famously starred as Fonzie in Happy Days, tweeted out, "OH Erin... now you will finally have the peace you wanted so badly here on earth ...Rest In It serenely now.. too soon."
Erin Murphy, who played Tabitha on Bewitched, also took to Twitter to express her grief, writing, "So sad to share that my friend Erin Moran has passed away. Rest In Peace, sweet girl."
Our thoughts are with Moran's loved ones at this time.