Channing Tatum Premieres Vegas Strip Show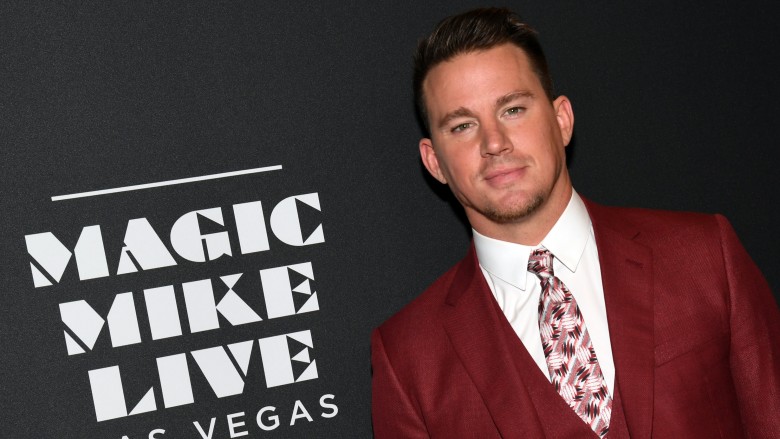 Getty Images
Channing Tatum's life has come full circle.
The male stripper turned A-List actor returned to his roots on April 21, 2017 with the premiere of Magic Mike Live, which is described by E! News as "an acrobatic strip tease spectacular."
According to the show's website, the "first-class entertainment experience" was conceived and co-directed by Tatum and Alison Faulk, who was the choreographer for the Magic Mike films from which the stage show is based. Magic Mike Live takes place inside The Hard Rock Hotel & Casino in Las Vegas and features "thirteen of the hottest and most talented men in the country performing in front of, behind, above and all around the audience."
But it's not just any standard strip show. Tatum's wife, Jenna Dewan Tatum described the show as "incredible and amazing" and said that it "elevates the whole conversation for women and what we want out of life."
But speaking with Extra, Tatum assured audiences, "The big takeaway was that we wanted it to be this really base level experience. We want people to leave and still think about it after they leave." He added, "The thing that I like to say is that it will be exactly what you want it to be. We have a safe word and you will find it out in the show that everyone can use and the guys actually listen. You WILL need a safe word, just so you know."
Dewan Tatum also hinted that she actually might join the show herself at one point, saying, "If I have my way, one day, there's a part in the show that I really want to do, and I'm begging him [Tatum] to do it with me, so hopefully one day it will be...some audience will get a nice surprise."
Tatum all but confirmed their pending on-stage reunion, saying it's a probability, not just a chance, but he has to find the time to get in shape to make it happen.