The True Meaning Behind 'Cold Beer Calling My Name' By Jameson Rodgers Featuring Luke Combs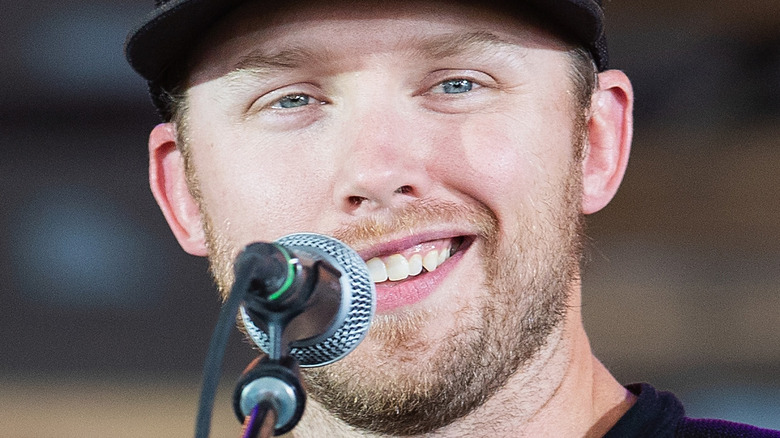 Mat Hayward/Getty Images
Summer seems to be endless in Jameson Rodgers' song, "Cold Beer Calling My Name." The single, which features the 2020 Academy of Country Music Awards Male Artist of the Year, Luke Combs, peaked at No. 45 on the Billboard Hot 100 chart.
Clearly, country music fans are loving it. The single comes off of Rodgers' April EP, "In It for the Money." Rodgers rose to prominence in 2019 when he was the opening act for Luke Combs' Beer Never Broke My Heart Tour. The fame Rodgers has worked his way into is something he never thought would happen. "He's not one to boast and he's not one to brag, and he certainly has never been that guy who thought he deserved any sort of stardom to come his way," his website reads. Rodgers found his way to Nashville in 2010 and he was able to work his way up by taking small gigs. 
And Rodgers is continuing to chase his dreams while staying humble, and his debut album, "Bet You're From a Small Town," is set to release on September 17. So, let's look back at his EP and find out the real meaning behind his hit single, "Cold Beer Calling My Name."
'Cold Beer Calling My Name' looks forward to the weekend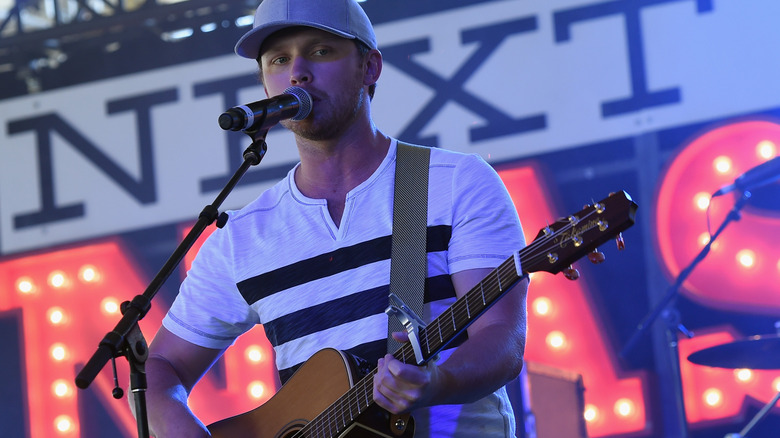 Rick Diamond/Getty Images
If there was a way to take the feeling of a Friday 5 o'clock drink with friends and bundle it into a song, you would make "Cold Beer Calling My Name."
The song talks about having a good work day, but looking forward to that moment you get to clock out of work and enjoy the weekend. "It's been one of them clock it in, knock it out, clock it out' / Bout to kick off the weekend," Rodgers sings in the first verse, per Genius. And if you can't tell from the title, the best part of clocking out of work is what is waiting at the end of the day: a cold beer. "There's a cold beer calling my name," he sings at the top of the chorus.
When talking with Country Now, Rodgers called the single a "fun, easy song," and said that having Luke Combs featured in the song was just the luck of the draw. "I thought it'd be cool to have someone on it and at the time I was out with Luke Combs," he said. "I asked Luke if he'd like to sing on it. I know he's a cold beer drinker like myself ­and luckily it worked out."
What to expect next from Jameson Rodgers
Mat Hayward/Getty Images
Despite the massive success of "Cold Beer Calling My Name," it is not Jameson Rodgers' first song to hit the Billboard charts. In 2020, he received his first chart-topping song, titled "Some Girls." The song went to No. 1 on Country Airplay and No. 5 on Billboard's Hot Country Songs chart. And Rodgers hasn't slowed down since.
The country crooner will be celebrating the release of his new album, "Bet You're From a Small Town," in the midst of his Cold Beer Calling My Name Tour. The tour began on August 6 in Ohio and will end in Tennessee in December. Despite all that's going on in his career, Rodgers wrote on his website that he's just looking to make the world a better place. "And the best chance I have of doing that is writing and singing songs," he explained. 
While country fans continue jamming out and grabbing cold beers that were calling their names, we only hope Rodgers can do the same with all he is working toward.