How Long Was Bethenny Frankel's Marriage To Jason Hoppy?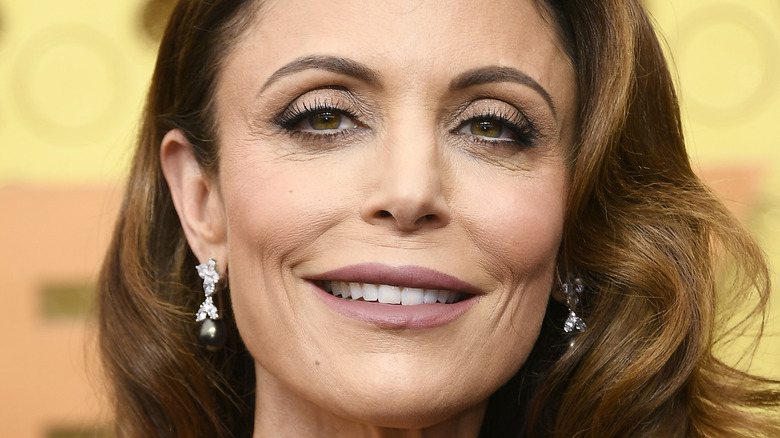 Frazer Harrison/Getty Images
Bethenny Frankel is a reality star, who, as they say, likes to wear her heart on her sleeve. Back in 2009, "The Real Housewives of New York" fans may remember seeing her slumped on her bathroom floor and in complete shock over her positive pregnancy test. She was about to begin a new chapter in her life, was soon to be engaged to the love of her life, and was also becoming a household name. She also had her own spin-off show where fans got to see the star get ready for what was supposed to be the best day of her life. At the time, "Bethenny Getting Married?" made Bravo network history, with over 2 million viewers tuning in for the series premiere, according to TV Guide.
"You don't have to rely on slapping someone or flipping over a table or cursing somebody out for a show to be good," Bethenny told The Futon Critic when asked about her spin-off show's success. "I think it's more about the devil in the details. This show is really about what's going on in my life and my relationship and I think if it's done well and truthful it makes it more interesting. It's really just completely the truth and what my life is every day. I'm happy that people are watching."
Little did Bethenny know that her fans would soon ask, "Bethenny getting divorced?" — after things turned sour between her and her first husband. Here's more.
Bethenny's tumultuous marriage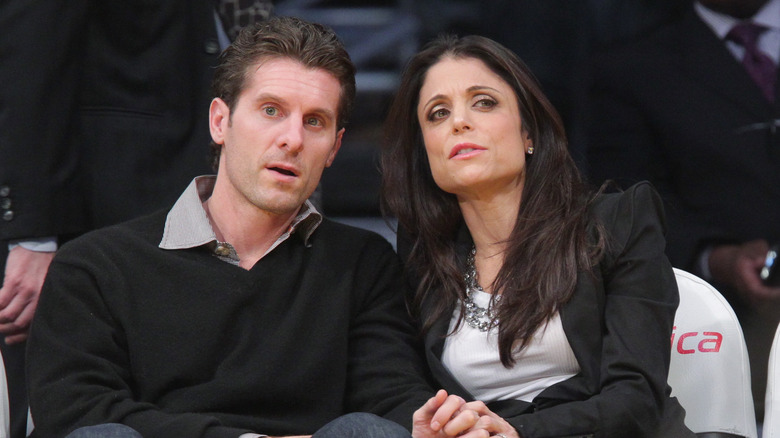 Noel Vasquez/Getty Images
Bethenny Frankel married her husband Jason Hoppy in March 2010, two months before she was due to give birth to the couple's daughter, Bryn. The couple married at the Four Seasons Restaurant in New York City before heading off for their honeymoon, as detailed in People. The reality star was so in love and so excited about her new chapter in life that the Monday after her wedding she wrote on Twitter, "I'm a real housewife! On way to honeymoon. best night of my life. your messages were so beautiful & sentimental. Have a great week tweeps!"
According to Us Weekly, Bethenny met Jason in 2008. After a little less than a year of dating, the businessman popped the all-important question to Bethenny in front of the "Real Housewives of New York" cameras.
Even though it did seem like the couple was happy on-screen, behind the scenes, their marriage was anything but peaceful. Bethenny and Jason shocked Bravo fans when they announced their separation in December 2012. And while their relationship might have seemed like a fairy tale romance, what happened next turned into a complete nightmare for both of them. Here's why.
Bethenny Frankel was legally married for ten years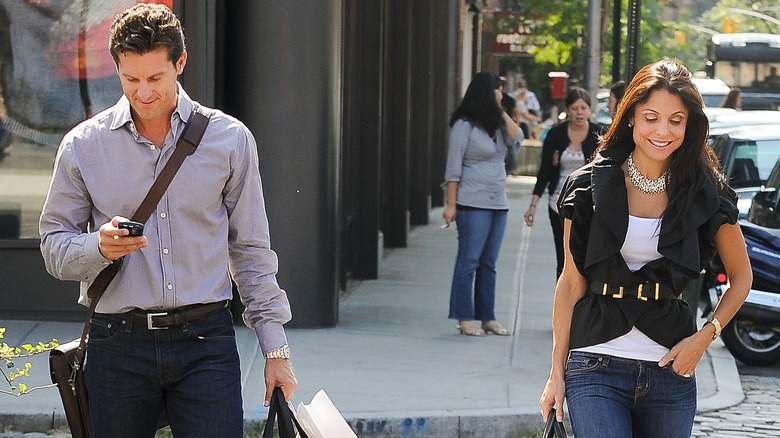 Ray Tamarra/Getty Images
What followed after their separation turned out to be one huge headache for Bethenny Frankel. She and Jason Hoppy only finalized their divorce this year — eight years after their separation — because of their ongoing legal and custody battle over their daughter Bryn. That's right: Bethenny and Jason were legally married for 11 years, even though they separated after two. At one point, things got so ugly that Hoppy was even arrested for allegedly "stalking and harassing" the Bravo star, according to Us Weekly. Bethenny was given an order of protection, but her problems didn't end there.
In 2019, Bethenny got emotional during a court hearing with her ex, in which she repeatedly shouted that her ex "tortured" her in between sobs. While Jason did admit that he acted like a "jerk" at times during their marriage, as detailed by E! Online, Bethenny cited both harassment and abuse. She was also overheard in the courtroom saying, "He's making it like he was just a jerk. He tortured me every single day. Tortured me every day."
Thankfully, the exes have since moved on. Shortly after finalizing her divorce, Bethenny announced her engagement to Paul Bernon, according to Page Six. That, and she also shared a photo of herself in her underwear to celebrate her 50th birthday on Instagram. With that said, there's no word if the reality star will do a season of "Bethenny Getting Married Again?" in the near future.