The Truth About R. Kelly's Second Wife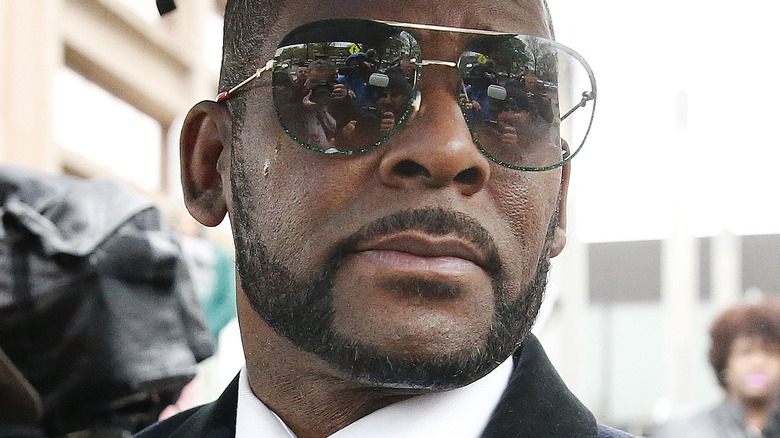 Nuccio Dinuzzo/Getty Images
R. Kelly broke into the 1990s hip-hop and R&B scene like a hurricane. His innovative combination of both genres earned him the title of King of R&B and a long list of accolades that includes hundreds of award nominations. However, his talents were riled by his awful acts, which have yielded a rap sheet almost as long as that of his music awards. Kelly began to rack up controversies in the 1990s, mostly in connection with his alleged relationships with underage girls, as the BBC noted. 
His notoriety, however, translated into criminal offenses in 2002, when the first charges were brought against him. In June of that year, Kelly was indicted on 14 counts of child pornography but was acquitted in 2008, The New York Times reported at the time. In February 2019, Kelly was charged with 10 counts of criminal sexual abuse, per the BBC, charges that rose to 22 by this year, according to NPR.
In August, Kelly was taken to federal court for his trial, which was still ongoing at the time of this writing. According to USA Today, Kelly's sex trafficking and racketeering charges are wide-ranging and go back to the mid-1990s. His first wife, the late singer Aaliyah, is a witness in the case. While Aaliyah's illegal marriage to Kelly is well-known, much less is known about his second wife, Drea Kelly, who has also accused Kelly of abuse. Keep reading to learn more about Drea's story.
Drea Kelly accused her ex-husband of abuse on 'Surviving R. Kelly'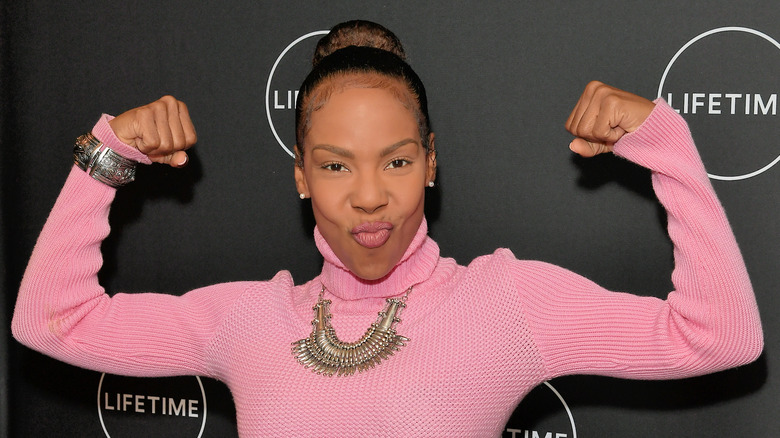 Chance Yeh/Getty Images
Andrea Kelly, best known as Drea Kelly, is a choreographer and dancer known in the music world as "Baby Girl," according to Essence. She was one of R. Kelly's backup dancers in the 1990s, which is how the two began their relationship, per Vibe. They tied the knot in a small ceremony in Colorado in 1996, when she was 22 and Kelly was 29. Together, Drea and Kelly raised three children; Joann, born in 1998, Jay, born in 2000, and Robert Jr., born in 2002.
Drea was pregnant with Robert Jr. when R. Kelly was accused of child pornography in 2002, an event that forced her to turn into "a lioness" for her children, as she told Essence in 2007. "What doesn't break you makes you stronger, and I'm living proof," she said. When Drea told Kelly she wanted to separate in 2005, he turned violent and she was granted a restraining order, she contended in a legal petition, according to MTV. Weeks later, she withdrew the request as the couple tried to work on their marriage, per Essence. But she filed for divorce in 2006, which was finalized in 2009.
Drea was featured in the infamous 2019 Lifetime docuseries "Surviving R. Kelly," in which she accused Kelly of domestic abuse. "You know what you did," she said. Drea knew she had to leave the marriage when she "contemplated suicide," she said on "Windy City Live" in 2018.
Drea Kelly is an advocate for domestic violence survivors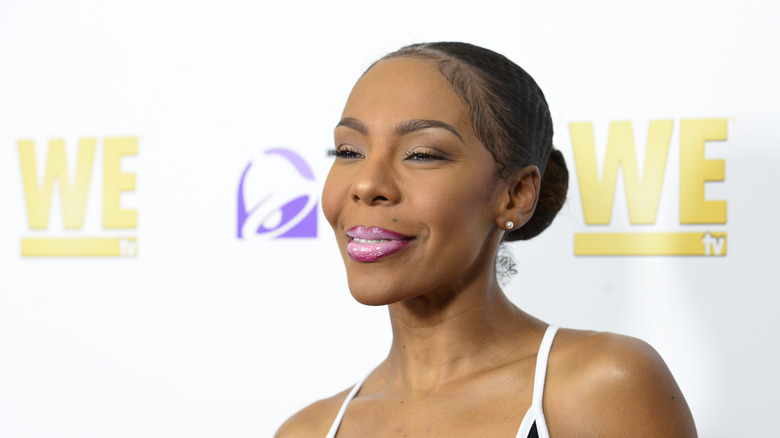 Michael Tullberg/Getty Images
Drea Kelly's experience of being in a reportedly abusive marriage with R. Kelly made her realize that she could have lost her life, as she said on "The View" in 2018. "It's about saving lives. And you cannot not speak when someone's life and what they've been through is parallel to yours ... it's different when you hear words that ring true to your spirit because you've survived it and been through it," she said. Drea decided to come forward after so many years to "bring validity to these women's stories." On the show, Drea described a few instances of physical abuse, including a time when Kelly attacked her in the back of a car, which led to PTSD. "I thought I was gonna die in the back of the Hummer," she said. 
Ever since she came forward, Drea has been advocating for survivors of domestic violence, often speaking at conferences around the country. Drea wants survivors to see that there is light at the end of the tunnel. "I wanted women to see that there is hope, in me. I wanted them to know that I care because I'm them," she said on Nightline. 
In addition to her advocacy, Drea continues to be a mother to her three children. In 2014, she publicly supported her middle kid, Jay, when he came out as transgender. "[H]e makes it so easy to be a proud mom," she told VH1. 
If you or someone you know is dealing with domestic abuse, you can call the National Domestic Violence Hotline at 1−800−799−7233. You can also find more information, resources, and support at their website.
If you or someone you know is having suicidal thoughts, please call the National Suicide Prevention Lifeline at 1-800-273-TALK (8255) or text HOME to the Crisis Text Line at 741741.