Gigi Hadid Celebrates Her 22nd Birthday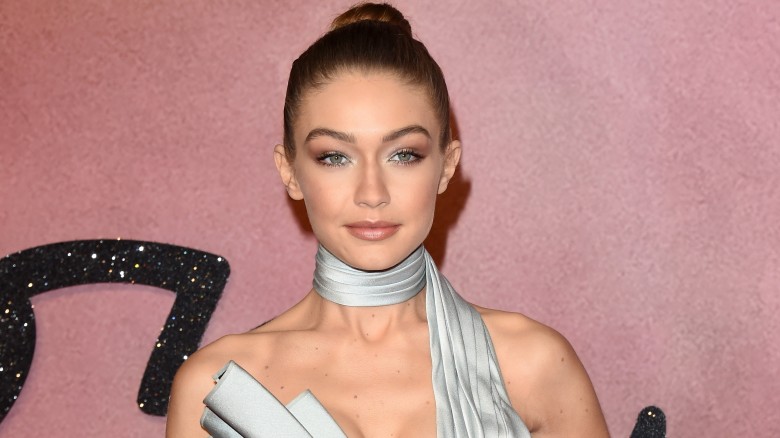 Getty Images
Happy birthday to Gigi Hadid!
The model turned 22 years old on April 23, 2017 and celebrated her birthday with a fun-filled weekend. Gigi shared a photo of herself on Instagram showing off her sweet birthday cake while getting an even sweeter smooch from her boyfriend, former One Direction member Zayn Malik. The "Pillowtalk" singer, 24, also posted a black and white photo of himself kissing his longtime girlfriend on the cheek, writing, "Happy birthday to my everything."






According to Teen Vogue, Gigi partied hard during her birthday weekend. She started her big day painting watercolors with her sister, Bella. Gigi then went on a helicopter ride in the late afternoon after being presented with a bouquet of red roses. Once on the ground again, Gigi enjoyed some birthday cake and donned a pink wig before getting the party started.
Bella later posted a long, loving message on Instagram, celebrating her big sister on her birthday. "Happy birthday to my best friend FOR F***ing LIFE," Bella wrote. "My role model! My person. I feel so lucky every day to call you my sister. I didn't know anyone could be so generous, smart, funny, talented, hard working, artistic, loving, respectful AND beautiful all at the same damn time!!!"
The 20-year-old continued, "You make me laugh until I pee and even when I don't want to smile, you are just about the only person that can make me. ...Thank you for always being yourself, nothing more and nothing less. You are my other half & I don't know what I would ever do without you."



Gigi's mother, Yolanda Hadid, also shared a heartfelt note to the Victoria's Secret angel, posting an adorable photo of a young Gigi and writing, "Happy birthday my sweet Angel...... I pray that each day Love, Health and Happiness will come your way. I'am [sic] so proud of the human being that you are and grateful to experience this journey of life with you everyday through the good and the bad. May all your dreams come true this coming year and let it be filled with joy and laughter."
Yolanda, seen wearing a "God created Gigi" shirt, also shared a photo with daughters Gigi and Bella, showing off the fun time they had over the weekend. Fellow model Karlie Kloss also posted a photo from Gigi's birthday party—and, from the looks of things, they had a great time.






Happy birthday, Gigi!